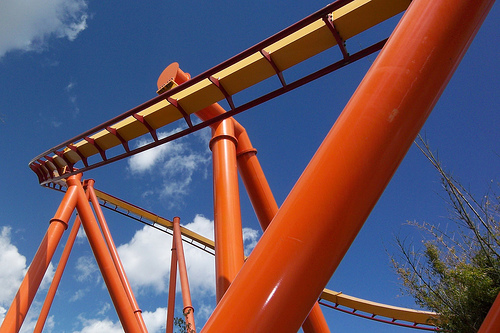 There will be no food waste photo or menu plan today on The Frugal Girl because the husband and I are heading off to Six Flags(without the kids, thanks to my dear and long-suffering mother!!). Someone from my husband's work gave him two free tickets which means that our trip to the amusement park isn't costing us anything except a bit of gas. So, it's frugal entertainment, but I can't take any credit for this…God just seems to drop blessings like this into our laps every now and then(sorta like our escrow refund yesterday) and all we can do is say, "Thank you!".
I haven't been to an amusement park since the summer before I got pregnant with my first kiddo, which is almost exactly ten years ago. Hopefully I still like roller coasters now as much as I did then!
photo by Respres, not me…I'm leaving my precious camera at home!