What I Spent
This week, Zoe's been dog-sitting for my brother's two dogs. She's not far away so she's popped in and out most days, but I've been mainly on my own for dinner this week.
I did do a shopping trip at Aldi before she left, though, so that I could send her with plenty of groceries to feed herself this week.
Anyway, Zoe's allergic to shellfish, so while she was away, I ate a couple of meals from that category. 😉
I spent:
$20 on sushi
$83 at Aldi
$30 on a Hungry Harvest box
$14 at Safeway
Sooo, $147 for me this week.
What We Ate
Saturday
I got some sushi with a friend; Zoe's allergic to a lot of sushi, plus she doesn't really like it! So, this seemed like a good time to eat some.
Sunday
Just a burger, and I'm sorry to say I had no veggies with it. Good thing I eat a lot of veggies at breakfast! 😉
Monday
I made avocado toast sandwiches with my squash rolls…I mentioned that in my freezer challenge post earlier this week.
Tuesday
I made some crab cakes (Zoe's allergic to crab, so I eat these when she's not here!), and I ate those with some watermelon on the side.
I make my crab cakes just like I make these fish cakes, except I obviously use steamed crab instead of the fish. And I don't usually have tartar sauce with crab cakes…I just want to taste the crab. 🙂
Speaking of fish cakes, when I searched my photo archives for fish cake photos, several other kinds of fish cakes came up, because Zoe use to be obsessed with fish when she was little.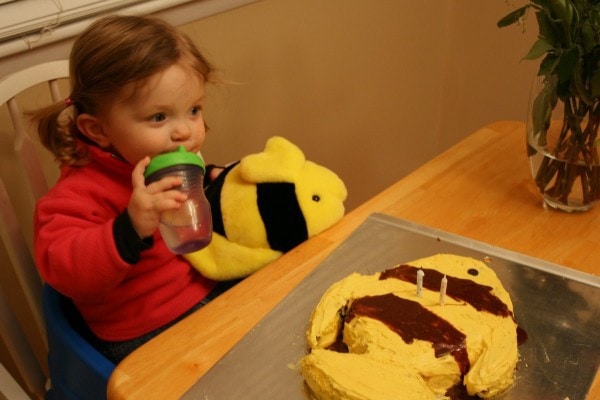 So, I kept making fish-shaped cakes for her birthdays.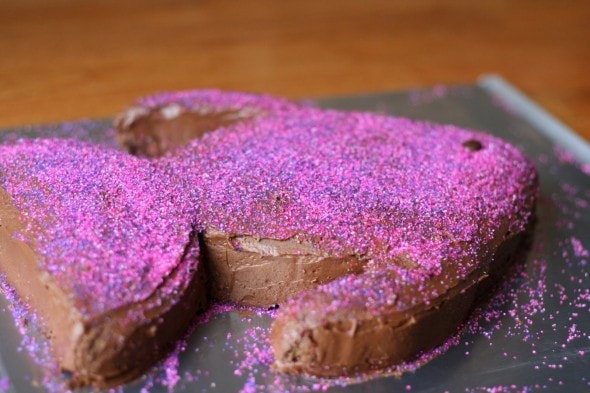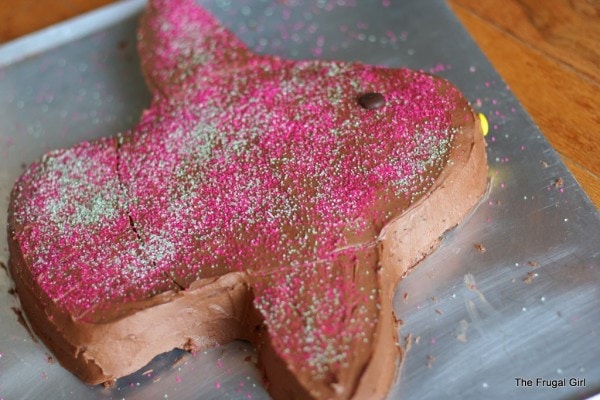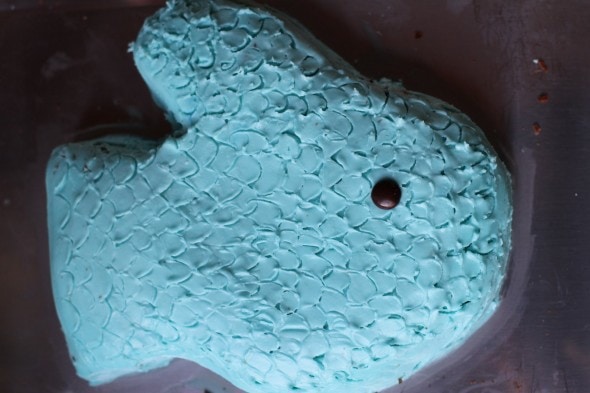 One year I branched out and made a whale, at her request. 😉
A lucky thing for me is that it's pretty easy to make a fish or whale shape! If Zoe had been obsessed with, say, giraffes, that would have been more challenging.
I always used this not-from-a-box chocolate cake recipe, and I cut the two layers into whatever shapes I needed.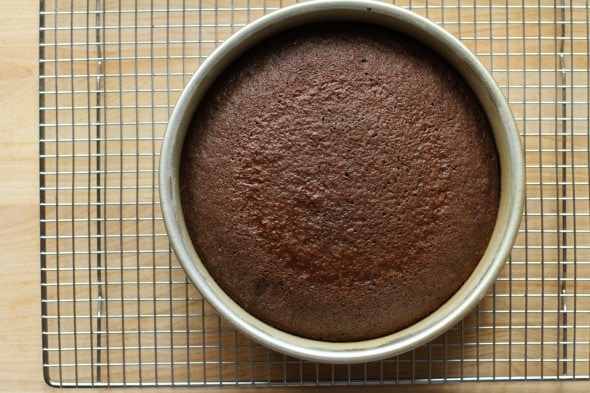 Wednesday
Easy button! I ate a big ol' ham sandwich on Dave's Killer Bread (made of ham, cheese, lettuce, avocado, tomato, mayo, mustard), with raw veggies and ranch on the side, and some jalapeno potato chips.
Thursday
My Hungry Harvest box gave me a big bunch of kale, plus I had some sausage here and a few potatoes….so even though it's August, I opted for Zuppa Toscana.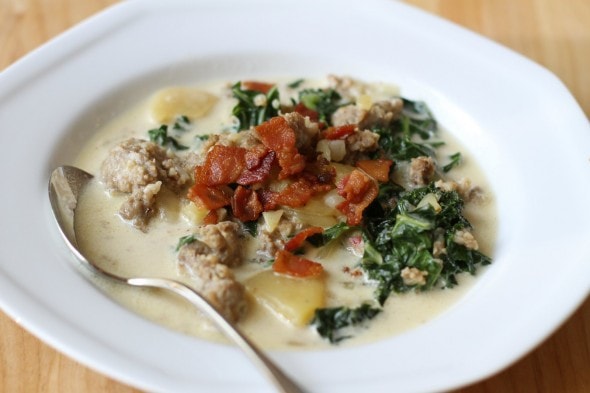 In my defense, it has been a little cooler this week, and it was cloudy out. So, soup didn't seem like an impossibly out-of-place dinner to have!
Friday
Zoe comes back home tonight, so I will make something that does not involve shellfish. 😉
What did you have for dinner this week?