What I Spent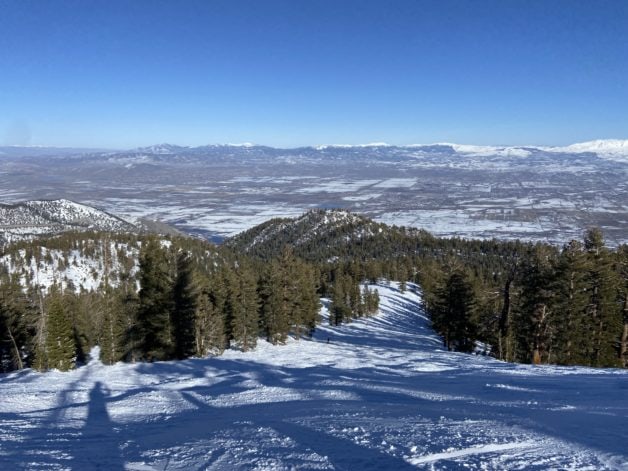 Well, I haven't really done any grocery shopping, since I've been gone.
I think I spent about $20 on airport food on my trip out, and $20 on the way back.
And I didn't buy any food on the slopes; I just put granola bars, beef jerky, and nuts in my jacket pockets.
What We Ate
Saturday
My mom made chicken quesadillas.
You may remember that last year when I lived with my parents, we had a green salad with every meal.
Well, the same holds true when we go skiing; green salads every meal!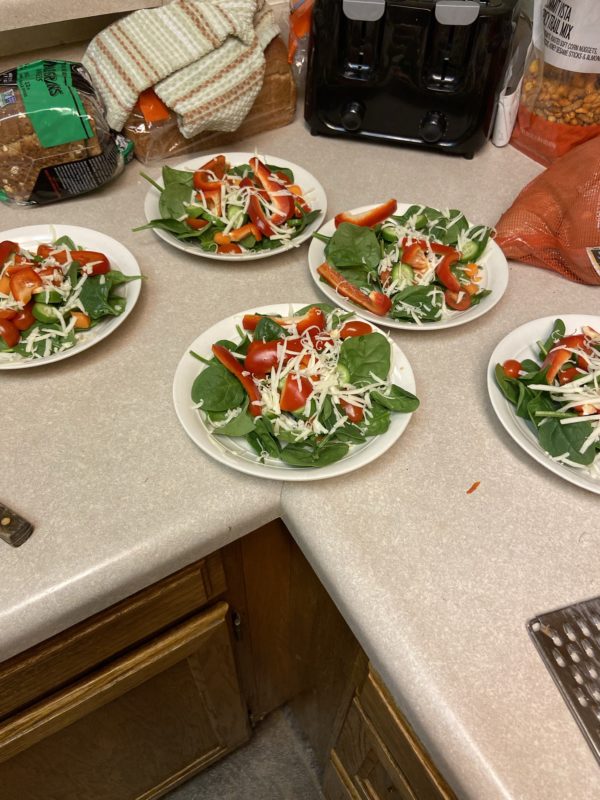 Sunday
My mom made a sweet potato/black bean/ground beef chili, which we topped with chips, avocados, and sour cream.
Also: a salad. Most of our salads look like this:
But my younger brother is an enormous pepper fan, so everything he eats looks more like this:
I like pepper, to be sure. Just not as much as he does!
Monday
A repeat of Sunday night.
Tuesday
We had cheeseburger soup, plus a green salad, plus fruit.
Wednesday
This was my last night on the trip, and we went out for dinner.
Zoe's birthday is on Saturday, so that's why I headed home earlier than everyone else; I didn't want to not be there for her birthday!
Thursday
I was traveling home, so I picked up some food at the airport.
Outrageously expensive, as usual, but what can you do??
Friday
It's my first day back, and I'm adjusting to a three-hour time difference. Odds are extremely high that we will get takeout tonight. 😉
What did you have for dinner this week?