What I Spent
I got my $25 Hungry Harvest box, of course. And I spent $140 at the grocery store.
So my grocery spending totals $165 this week.
February Spending
Week 1: $109
Week 2: $165
What We Ate
Saturday
Mr. FG and I went out for our weekly date night, and I cannot for the life of me remember what I made for the girls. I know I cooked something….
Sunday
Mr. FG and Sonia made dinner! They tried Giada's recipe for lasagna rolls.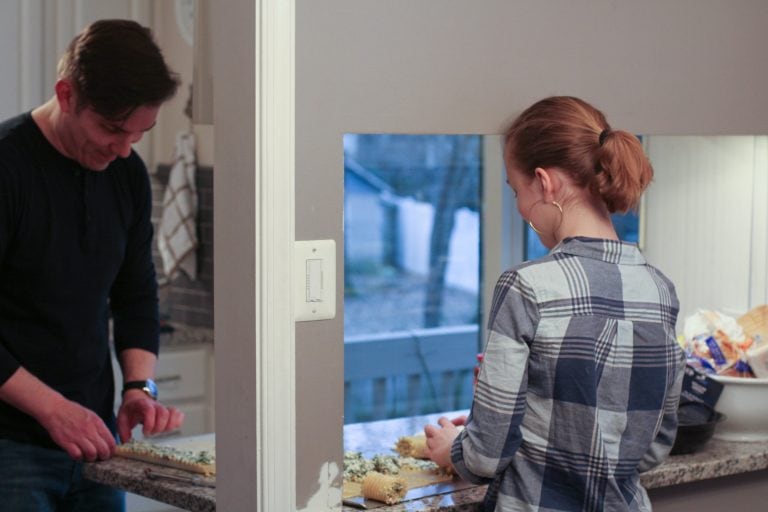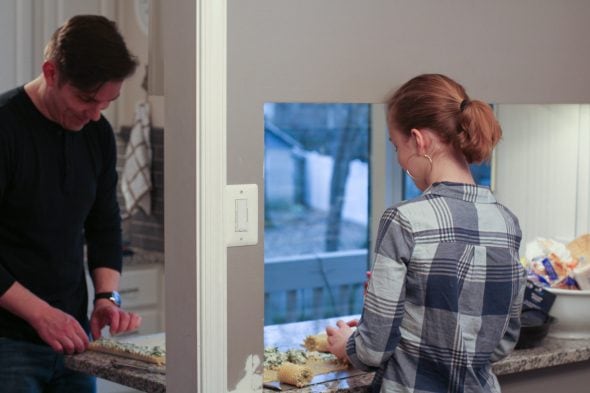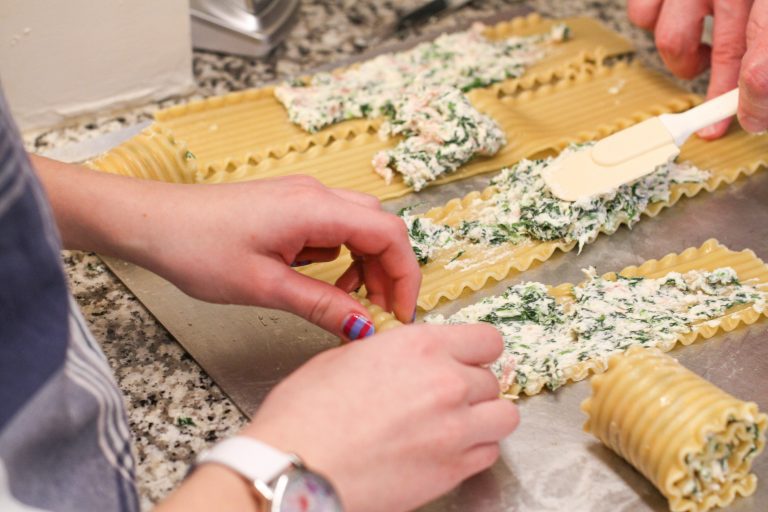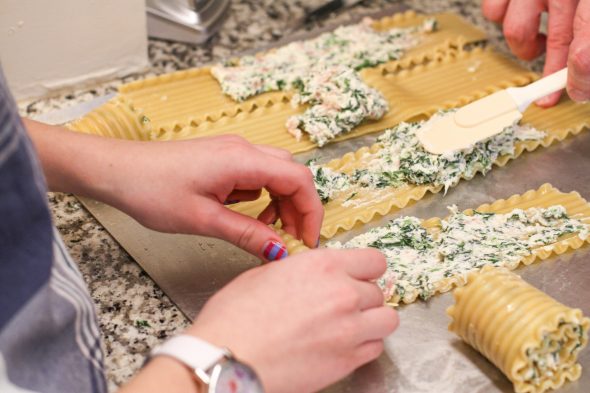 And though this is mixing cuisines, they also made some virgin margaritas. Those were especially yummy!
Monday
This was Zoe and Mr. FG's birthday, but we let Zoe pick dinner. And she went with her perennial favorite, Chick-Fil-A.
Tuesday
We had a birthday coupon for a favorite restaurant, so Mr. FG and I went out for a birthday dinner.
Wednesday
We had a main dish salad topped with seasoned chicken. And I also made some croutons because there were a few hot dog rolls languishing in the bread bowl.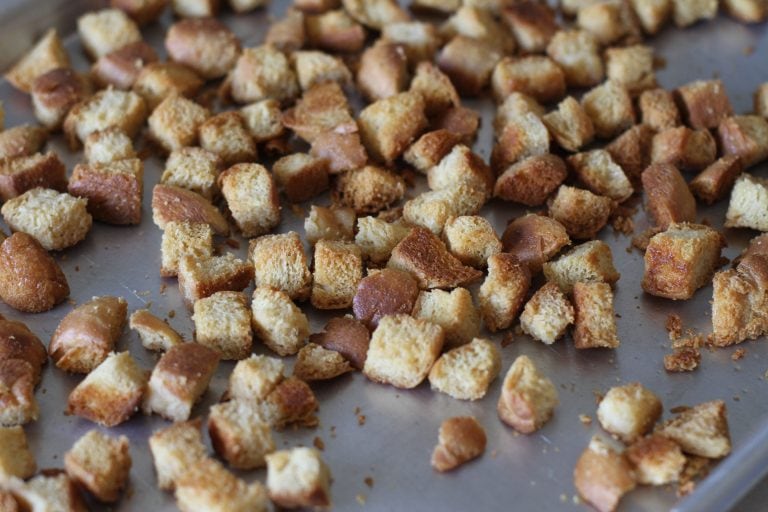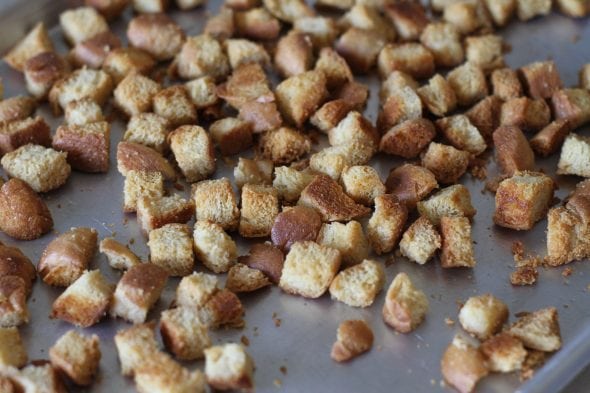 And I roasted some fingerling potatoes from my Hungry Harvest box. Those are so tasty! I cut them in half, toss them with salt, pepper, and oil, and roast them, cut side down at 450 ° for about 20 minutes.
The cut sides become a lovely, crispy brown…super good.
Thursday
Zoe suggested tacos! So I made chicken tacos with cilantro lime cream sauce and pico de gallo.
Friday
I'm planning to make some kind of breakfast for dinner, maybe with Orange Julius.
________________
What did you eat for dinner this week?