What I Spent
Sigh…I feel like I have been catching cold after cold! I had no sooner gotten over my post-skiing cold (and the sinus infection that followed), when I came down with another one.
It's not flu, it's not covid, it's not strep (got tested and all negative). I just seem to be catching alllllll the colds I avoided last year.
On the upside, this cold is pretty mild. And I'm not in school, so it's no big deal if I'm sick.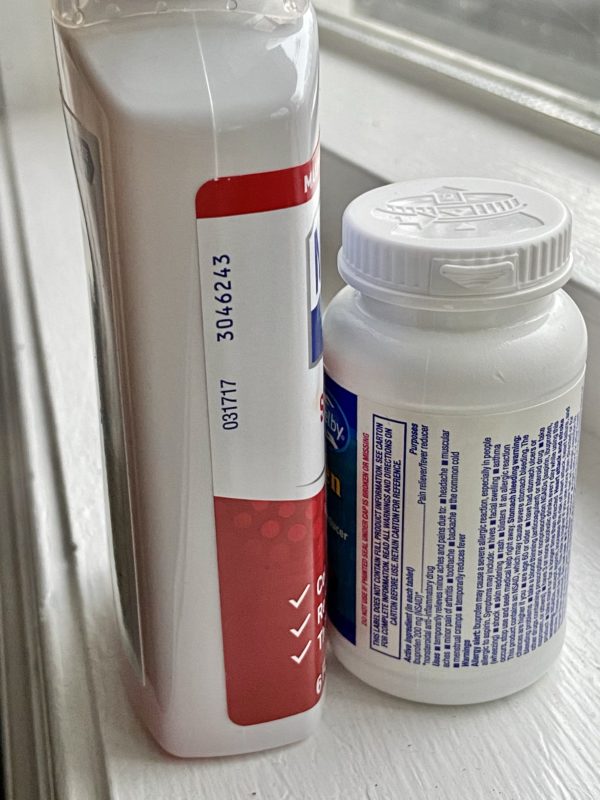 Prior to this, I had a solid year where I didn't get sick with a single thing, and that was very convenient timing for my schooling.
I guess this is my semester of catching colds. 😉
Anyway…easy meals around here this week!
I spent:
$10 at Target
$25 at Safeway
$77 at Sam's Club
So, $112 for me this week.
What We Ate
Saturday
I picked up a rotisserie chicken from Sam's Club and also a jar of pesto sauce, and we used that to make chicken sandwiches (mayo, lettuce, cheese, chicken, and pesto on buns).
Sunday
Leftovers from Saturday night!
Monday
Easy button night: pizza bagels, with produce on the side.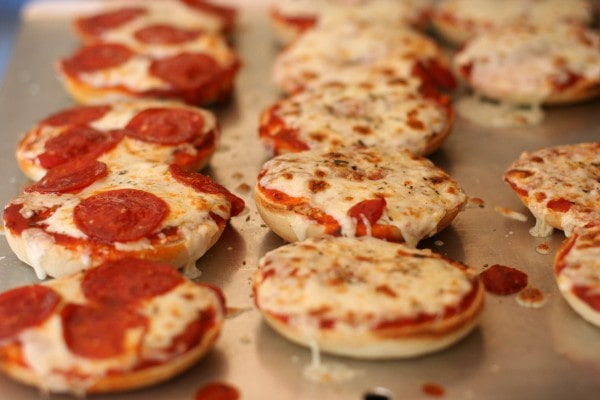 Tuesday
Another easy button night; I boiled some frozen cheese ravioli, topped them with jarred tomato sauce and grated some Parmesan over top.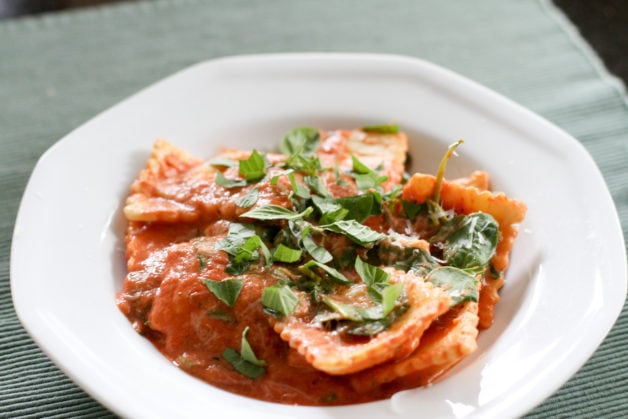 And I cut up some fresh produce on the side.
Wednesday
I had some homemade cinnamon bread that was getting slightly dry, so I made French toast with that for dinner.
Thursday
I got a container of this pulled pork out of the freezer and we had it in toasted buns.
I had picked up a bag of Sumo oranges because I'd heard a lot of good things about them, and last night we tried 'em. Our verdict: they're good, but not like WHOA THE BEST ORANGES I'VE EVER EATEN.
So, I'd buy them again, but I wouldn't go out of my way to hunt for them.
Friday
We have some more pulled pork left; I'm thinking maybe we will eat that on top of mashed potatoes or mac n cheese.
What did you have for dinner this week?
P.S. I'm doing my best to take good care of my body (like taking probiotics, going to bed on time, exercising regularly, and eating plenty of fruits and veggies) so I'm not looking for health advice. 🙂 But I am happy to accept sympathy. Heh.