This week, I am thankful:
that my dad brought me a grill!
My beloved Weber grill is on the deck at my old house, so I've been without a grill the whole time I've lived here at my rental.
I was poking around on Facebook Marketplace to see if I could find a used Weber grill, but then my dad told me he'd rescued and rehabbed a Weber grill that he'd seen left out for trash pickup.
(I come by my rehabbing ways VERY honestly. 😉 )
He didn't really need two grills, so he dropped his extra one off for me.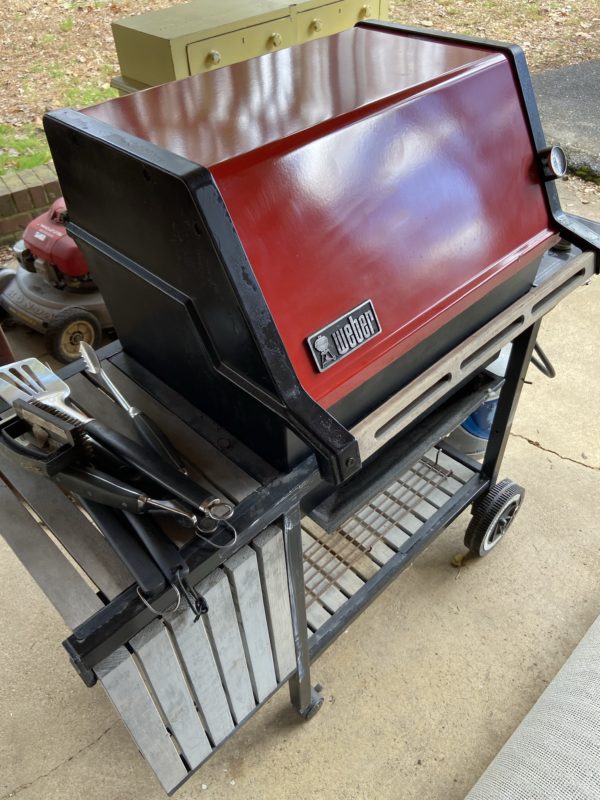 I'm so excited!
I don't have a deck here, but I do have a carport with a narrow back patio. So I can scoot the grill out there when I'm cooking and then slide it back under the carport when I'm done, for protection from the rain.
that someone wanted my two extra side tables
When I moved in here, I picked up a coffee table and two side tables that someone was giving away. I didn't really want the side tables; I wanted the big coffee table to use as a TV stand.
So the side tables have been sitting in my carport ever since. Ahahaha.
Someone on my Buy Nothing group posted that they were helping two young men furnish their first rental, and they included end tables in the list of things they were looking for. Perfect!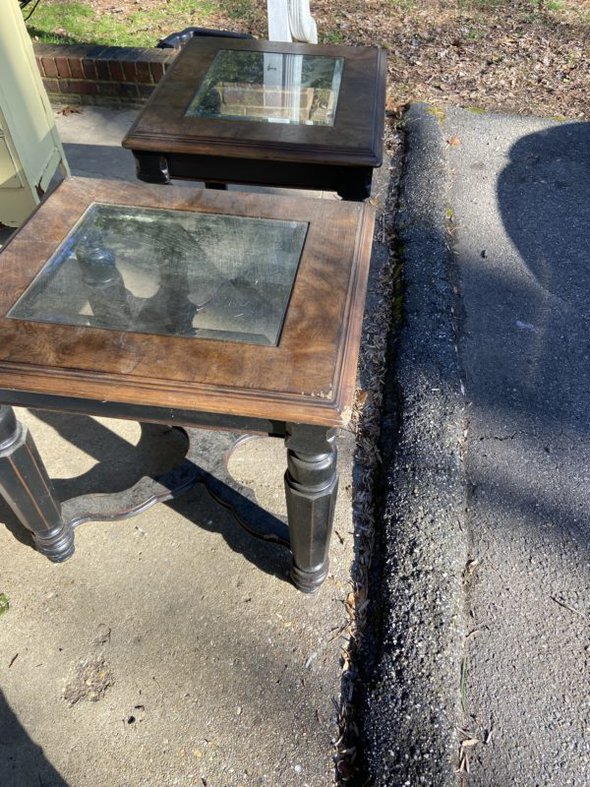 They popped by and picked them up, and now my carport is a little emptier.
that the road out of my neighborhood got freshly paved
This happened a few weeks ago, but I keep forgetting to share it!
The hill going down out of my neighborhood has had very broken-up pavement ever since I moved here, and I always felt like I was navigating an obstacle course of potholes when I drove out.
But now that whole section is repaved, and it is a delight every time I drive on it.
that I got to bake with Lisey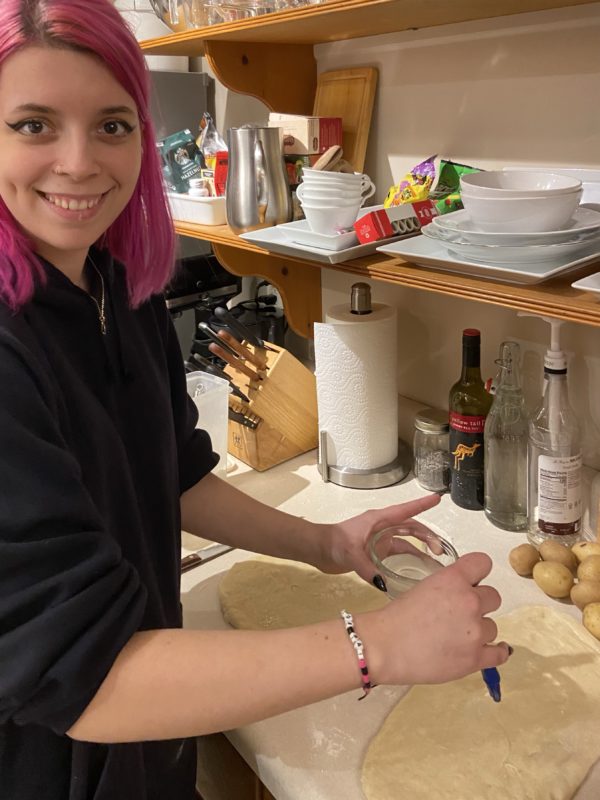 She was wanting to bring some cinnamon bread for a classmate of hers that is obsessed with bread.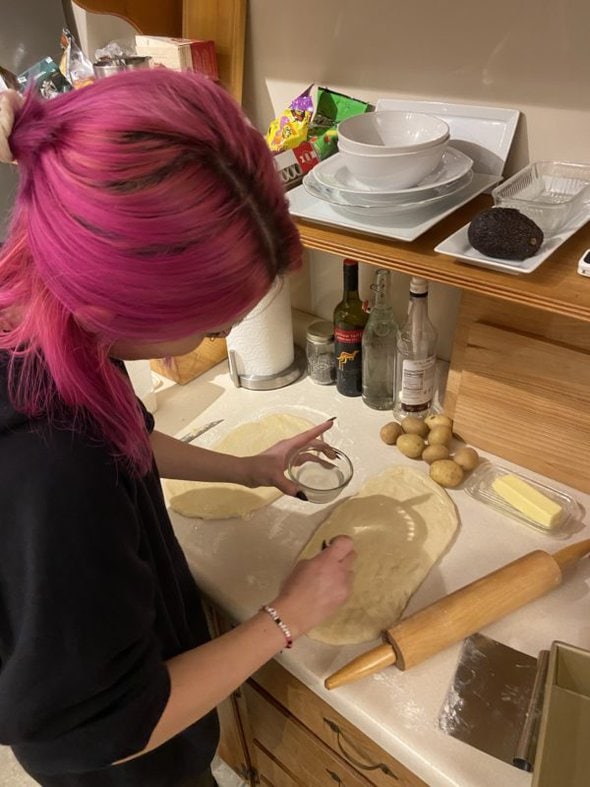 So she and I made some cinnamon bread loaves together. 🙂
that I don't have to take that algebra CLEP test
I know I already mentioned this on Tuesday, but OH MY WORD I am so happy about this.
I know I could have done it, and would very likely have passed, but I am super delighted that I did not need to spend any more days steeped in algebra test prep.
I am sufficiently competent at math, but I just do not enjoy it.
I never have, and after this many years steeped in math (I've been teaching it to my kids since 2004, sometimes with four different grade levels concurrently), I think if I was going to like it, it would have happened already.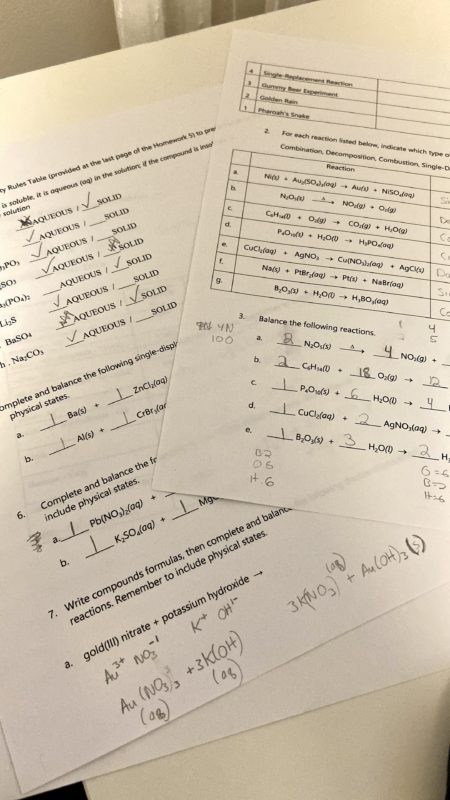 This is kind of how it was in my chemistry class last semester; I worked hard and got an A, but man, I just did not care about the subject matter at all. I could do it, but there was basically zero delight in it for me.
(This reminds me of a post: "You don't have to like it. You just have to do it.")
I think there's a certain freedom in allowing yourself to dislike some things. There's no shame in liking some subjects and not liking others; almost no one is interested in everything!
Happily, I adore classes that have to do with healthcare and the human body, and I have lots of those coming up in the next two years. 🙂
for signs of spring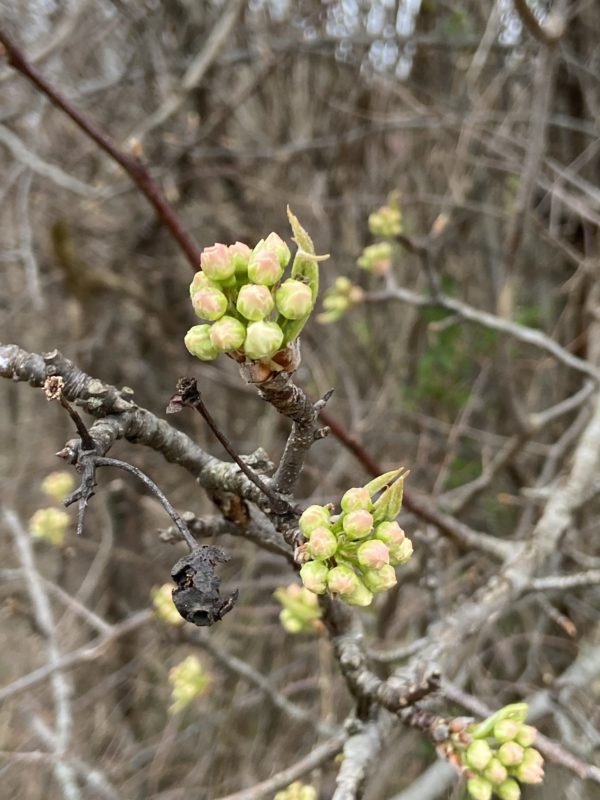 Yes, they're a little too early, but I'm enjoying them anyway.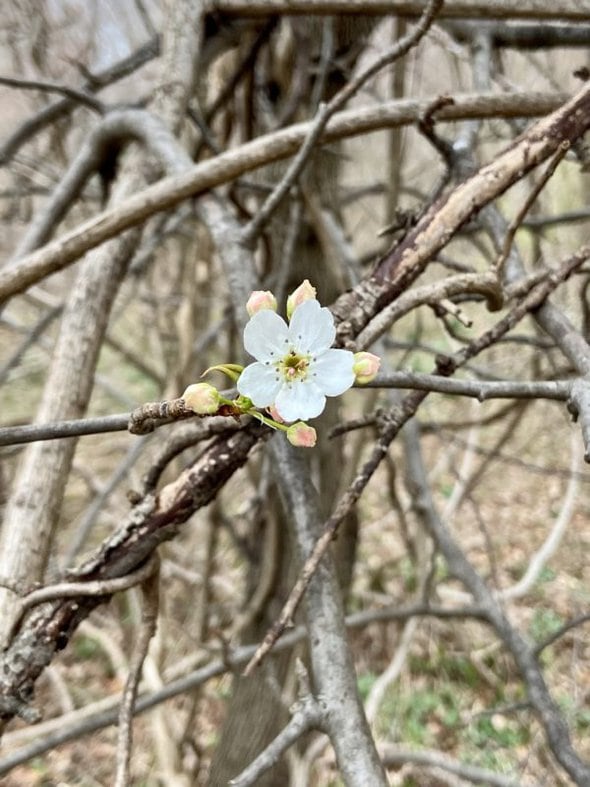 for the way our cat entertains us
She was busy playing with a catnip mouse the other night, and it was making me laugh so hard. She's getting to be rather an old cat, but when she has her catnip mouse, she is almost as chipper as a kitten.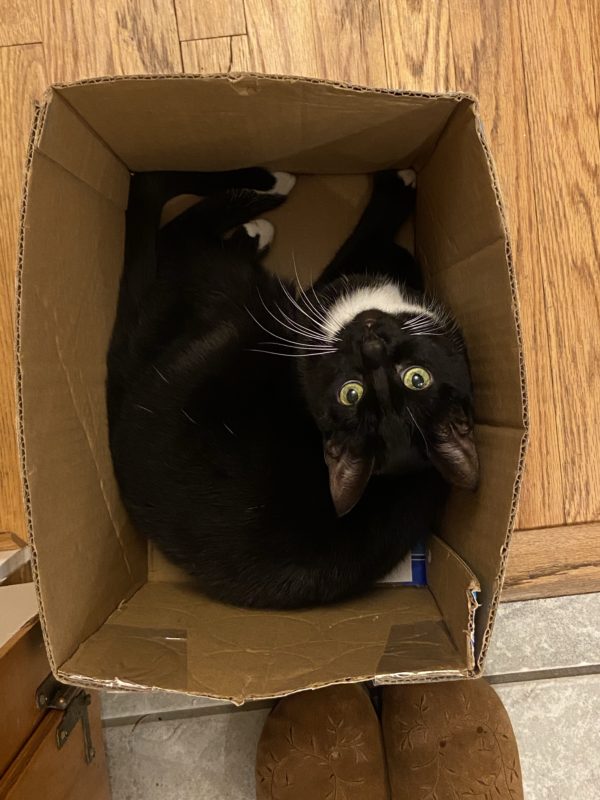 for the way Lisey just shows up as herself
I think I've told you before how she frequently went to work at her automotive jobs sporting tall Sesame Street socks with her work boots.
Well, last week she brought home a sheet metal rivet project from school, and she'd drawn little cats on each side of it. 😉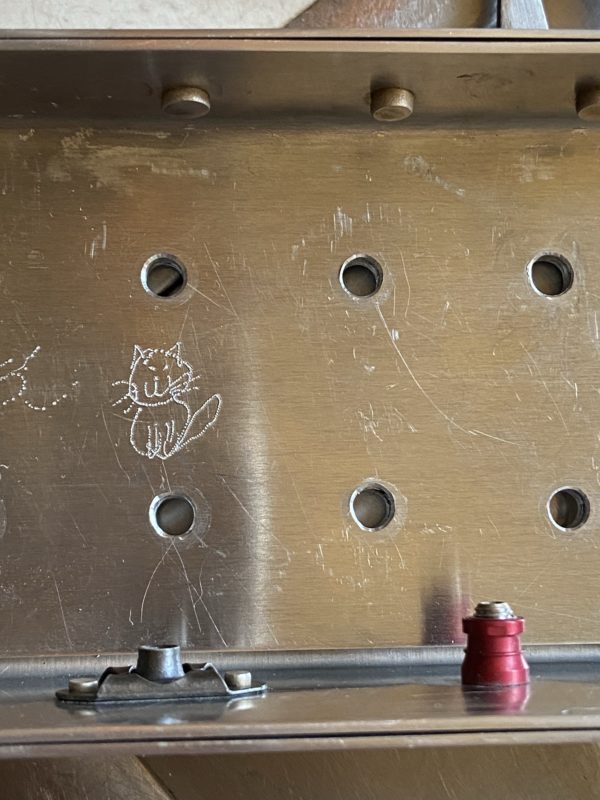 I like how she is not afraid to let her personality out wherever she goes!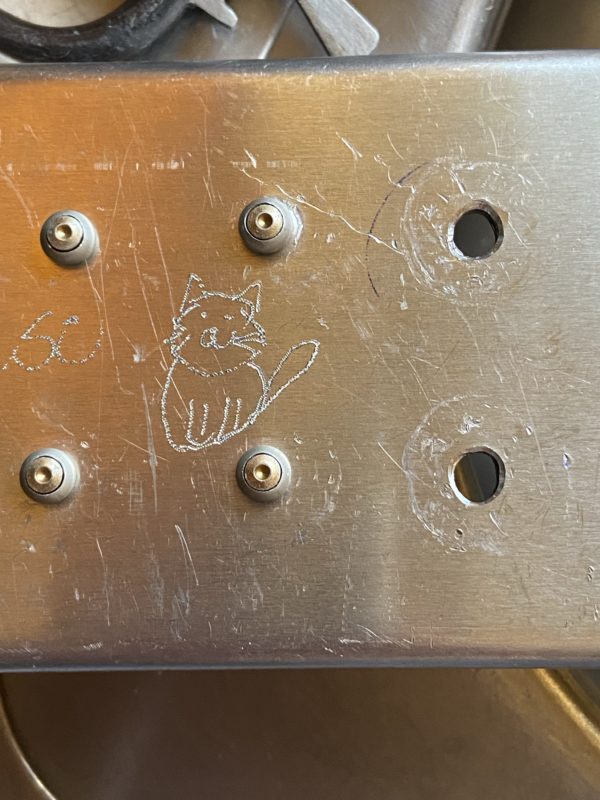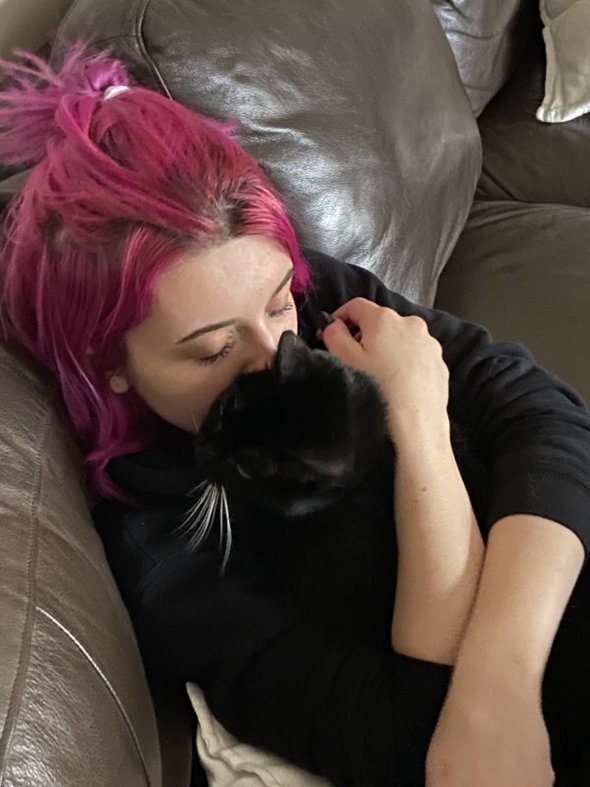 What are you thankful for this week?