What I Spent
The first night Carrie got here, we had BLTs for dinner (I love a person who can enjoy a BLT with me!)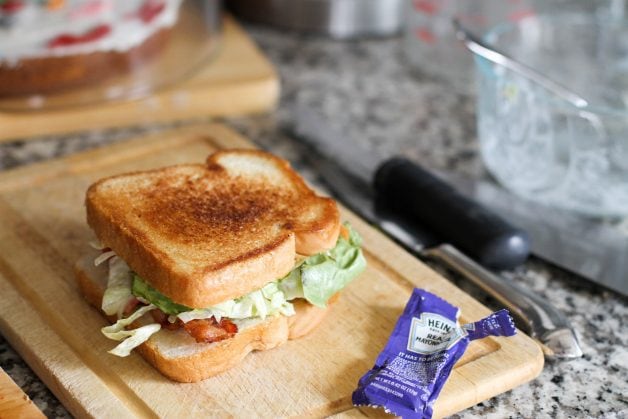 The day she left, we had them for lunch.
The next morning, I looked at the last of the bacon and thought, "hmm, I wonder if a BLT for breakfast would be good!"
And it was.
So this week I ate a BLT at breakfast, lunch, and dinner. Just not on the same day. 😉
(Although I can imagine myself eating that three times in one day!)
This week, I spent:
$4 at the produce stand (I needed some good tomatoes for BLTs with Carrie)
$7 at Aldi
$30 at Safeway
$15 on gnocchi (see Tuesday)
So, just $56 for me this week.
What We Ate
Saturday
My friend Carrie was still here, and she took me out for dinner as a thank-you for hosting her. 🙂 We went to a local spot that serves crab cakes, since they are kind of a regional specialty.
Sunday
Zoe and I used a Panera gift card to get some free sandwiches.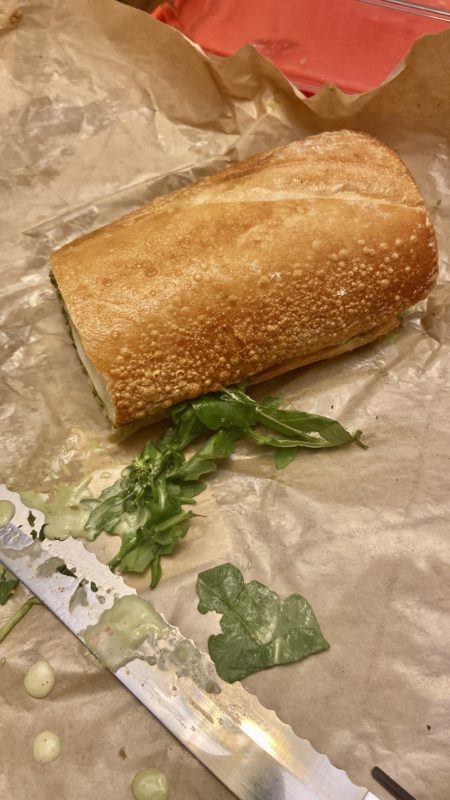 Monday
I made baked ziti, plus a salad and some garlic bread.
Tuesday
This was my anniversary and as I shared on Instagram, it was a tough day. So, like I did last year, I used my brother's hotel discount to get a cheap night away for myself.
I got some gnocchi at an Italian restaurant, and Zoe fended for herself after her work shift. 🙂
Wednesday
I had some berries and heavy cream that needed to be used, so we had buttermilk waffles with whipped cream and berries.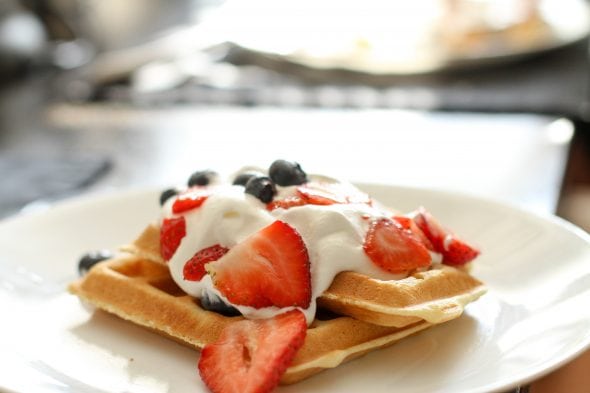 I know I've mentioned this before but in case you missed it: a 50/50 milk/yogurt mixture works perfectly as a buttermilk substitute, and it's been my saving grace with a small household.
A whole quart of buttermilk is too much for us now, but I always have yogurt and milk on hand, and it's super easy to mix the two together whenever I need buttermilk.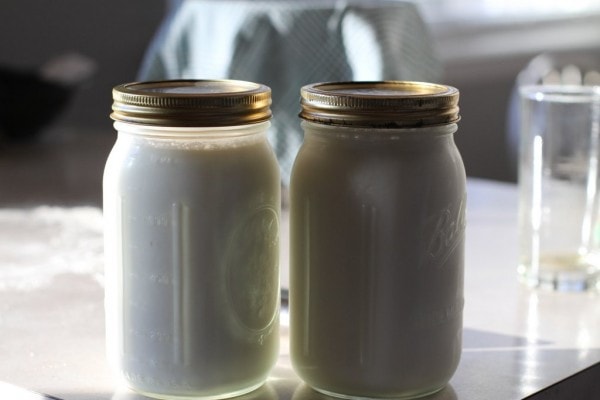 Also: this is definitely cheaper than powdered buttermilk!
Thursday
In my freezer digging, I found several chicken breasts from a Butcher Box I ordered with a promotional price a long time ago. I don't really love Butcher Box chicken, even though it is organic. It's always seemed a little watery and lacking in flavor to me.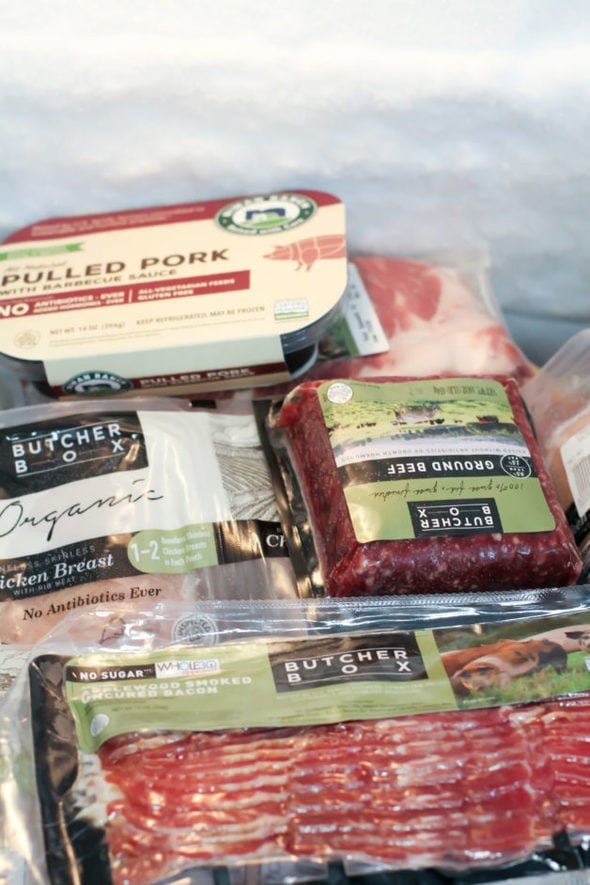 I'd rather pay for something like Bell and Evans air-chilled chicken…that's at least worth the high price!
Anyway, you live and learn, and I wanted to use these up.
So I thawed them, patted them dry, let them sit with salt and pepper in the fridge for an hour, sauteed them in a hot pan with a little oil, shredded the meat, and we ate it on buns with BBQ sauce.
And we had fruit on the side.
Friday
Today is Zoe's half-birthday! On her actual birthday, I'd just gotten back from skiing, I was sick with some nasty virus, and I couldn't do a whole lot ot celebrate her.
So, I promised I'd make it up to her on her half birthday, so we will make a cake and do a dinner of her choice. 🙂
What did you have for dinner this week?