This week, I am thankful:
for a fun visit with my friend Carrie
She spent the weekend at my house, and we had such a fun time together.
Unfortunately, we only took one picture together because we were just so busy chatting. I only remember to take this one right before I dropped her off at the airport!
Carrie and I are both the opposite of night owls, and when she started yawning around 8:30/9:00, I felt very validated. Normally I am the only early bird in my house, so it was a fun and interesting experience to have a fellow early bird here!
for an extra room for a guest
I don't think I've ever had an extra room in any of my adult houses, but now that Lisey has jetted off to Hawaii, I do have an empty bed.
So, that was perfect for Carrie's visit! She didn't need to pay for a hotel room this way. 🙂
that Zoe's fall semester books are so cheap
Several of the resources have free online access, and one of them is an affordable online access code.
Plus, we already have the TI-84 graphing calculator that she needs for her math class, which is great because those things are not cheap.
Since my books were over $1300, I'm glad at least one of us has a cheap semester of books!
for a fast DMV experience
Lisey got her car registered in Hawaii, so she sent her plates back to me.
And I was pleasantly surprised to find out that the front desk person was able to quickly do my plate return as soon as I walked in. SWEET.
I am always happy to have a speedy experience at a motor vehicle government building. 🙂
for an upcoming insurance refund
Her insurance got paid for the year shortly after she moved to Hawaii, so now almost the whole year's amount is getting refunded back. Excellent.
that it's not always this humid
The other day I woke and as I was getting ready to go out for a walk, I noticed my front windows looked like this:
And I knew I was in for a very humid walk!
But luckily, this level of humidity is an anomaly.
Also: it's the middle of August. That means September is comin' really soon! And at some point in September, the air will clear up a bit.
for the green caused by the humidity
I try to remember that this lush green-ness requires a humid environment.
And I DO love the green, so that helps me make peace with the humidity.
for the fun of puzzle-doing
Zoe bought a puzzle a little while back (mainly because it has a cat on it!) so she and I have been working on it together, and my friend Carrie and I did as well, while we chatted.
that my shoes got me home
I have put a LOT of miles on this pair of shoes; probably more than I should have. And yesterday when I was walking, the sole started to come off of one of the shoes.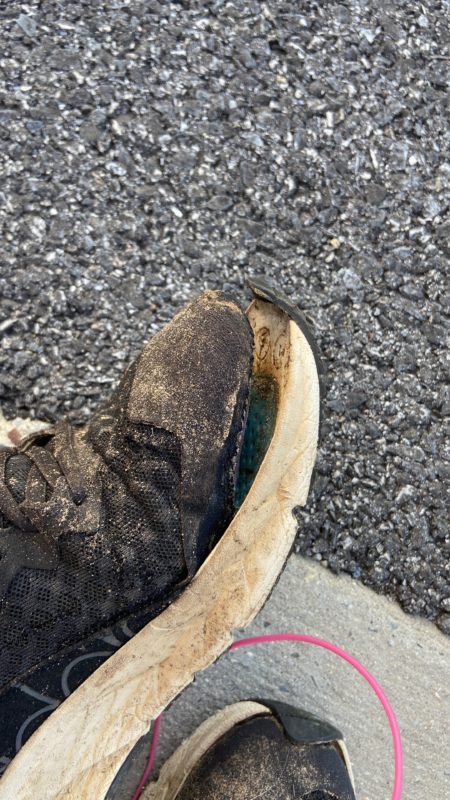 I did make it home without the sole coming completely off, but this seemed like a clear sign that it was time to retire the shoes. 😉
Luckily I did have another pair already. I guess I was just waiting for my original pair to REALLY wear out.
for beautiful skies last night
I took my walk uncharacteristically late in the day, and the evening sky was so lovely.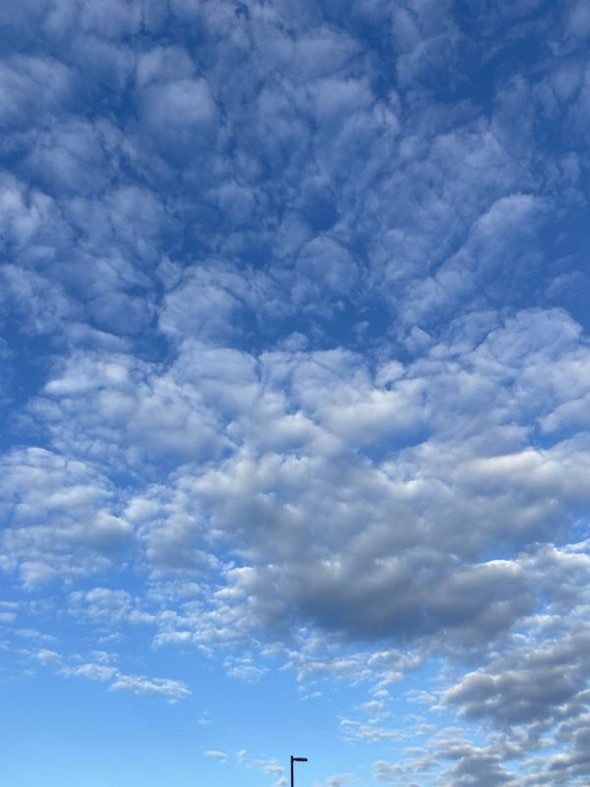 that I got my car stereo working again
Oddly, when I got into my car yesterday afternoon, my van's head unit was completely blank. It had been working fine that morning, so I have no idea what happened.
I was a little stumped at first, but then I noticed a tiny hole in the lower left corner that looked like it might be a reset button.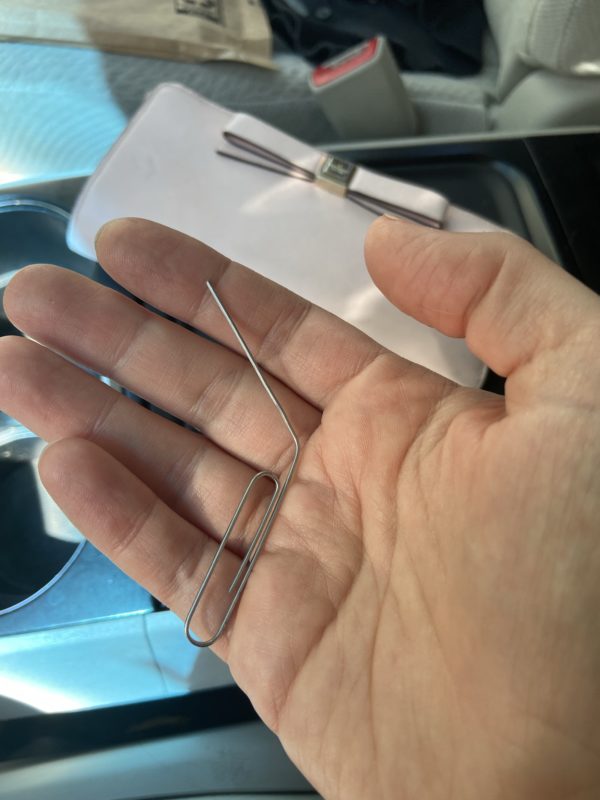 So, when I got home, I inserted a straightened paper clip and sure enough, the system turned on. Yay!
I am very happy that I can listen to music again. Yay!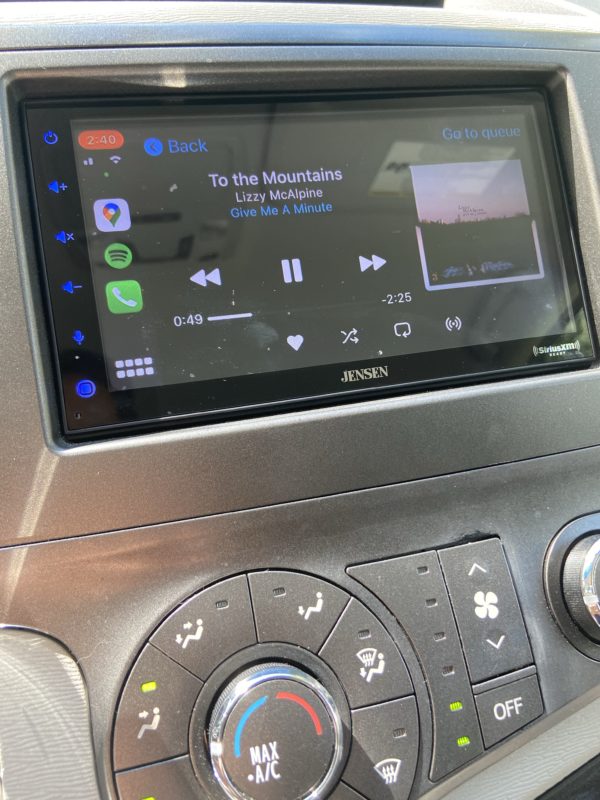 What are you thankful for this week?