What I Spent
So I went to pull together my grocery spending for the week and I realized that it's all quick trips to Safeway.
This is better than endless nights of eating out, but definitely not as frugal as an organized trip to Aldi.
I spent $63 at Safeway, spread out between an embarrassing number of trips.
And I spent $20 at Chick Fil A for our final Pride and Prejudice viewing night. 😉
What We Ate
Saturday
I made one of Zoe's faves: the baked ham/Swiss sandwiches on King's Hawaiian rolls.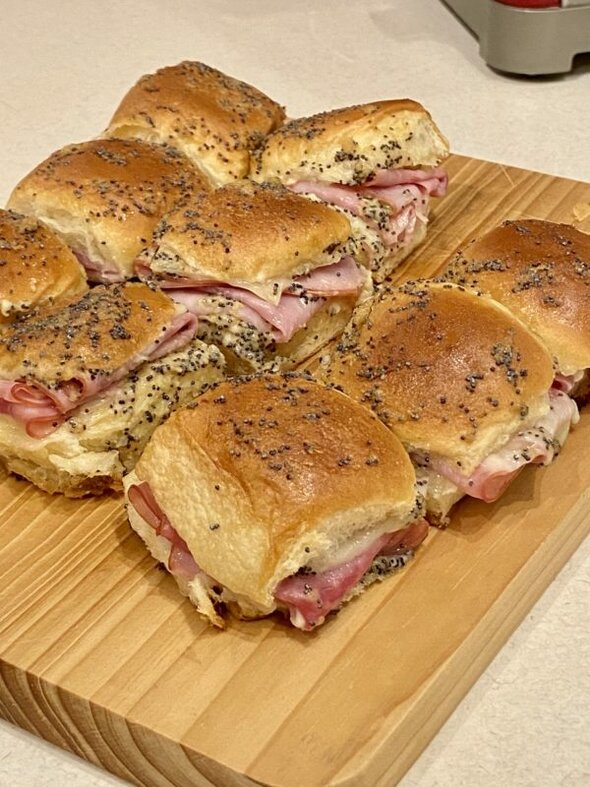 We had some raw veggies and fruit on the side.
Sunday
Leftover sandwiches; they're great reheated in the toaster oven on the air-fryer setting.
I never had room for a toaster oven at my other house, but I do really like having one here, especially for reheating things or making two-person servings of food.
Monday
I had a snacky dinner earlier, and then when Zoe came home from her evening shift at work, she had a frozen pizza.
Tuesday
I made chicken quesadillas and we had fruit on the side.
Wednesday
Leftover chicken quesadillas.
And also I got hungry before bed so I had a bowl of my marked-down cereal.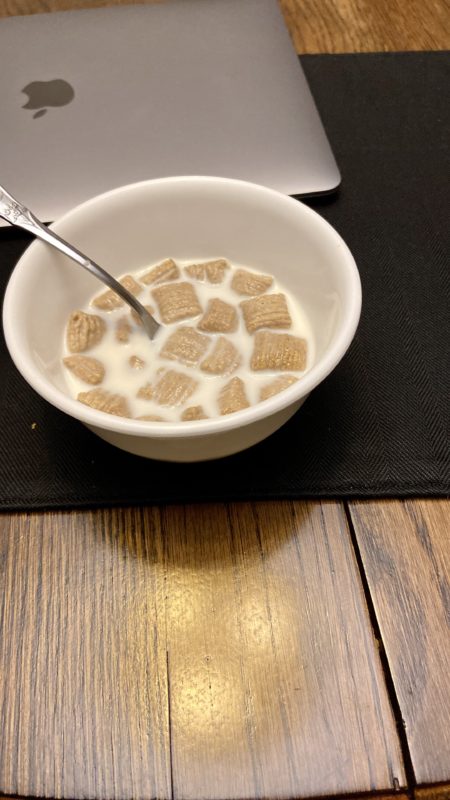 Thursday
Zoe and I finally had a night where we were both free, without any pressing homework due, so we watched the last two episodes of the 1995 Pride and Prejudice.
Anyway, we ate Chick-fil-A while we watched.
OH! Remember how in A. Marie's post about her husband's passing, she said he was the best man she'd ever known? I didn't realize until this rewatch with Zoe, that that's a direct quote from Pride and Prejudice.
I should have known. <3
I told Zoe about it and we both said that this is goals…to marry a man whom you can honestly say is the best man you've ever known.
Also, Lizzy said this before she married Mr. Darcy, but A. Marie said it at the end of her marriage, which is an even stronger testament to her husband.
Friday
Zoe's working tonight and I have my first evening lab, so no one will be here at dinnertime except for the cats.
It's possible there will be cereal-eating late at night. 😉
What did you have for dinner this week?