We're one month closer to spring, friends! And the days are getting longer, minute by minute.
Time for a fresh grocery budget too.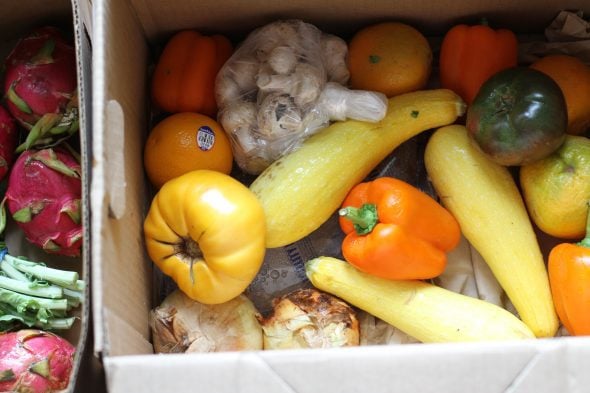 What I Spent
Last Friday, we had tacos instead of pizza, and I needed sour cream, cheddar cheese, and tortillas. I also picked up some bananas, because we always need bananas. I spent $8.38 on that stop.
On Saturday, I got my Hungry Harvest box ($25).
On Monday, I finally went to Aldi, after more than a week with no Aldi in my life. I spent $99 there.
And then lastly, I made a $22 stop.
That puts me at $154 for the week, which is just fine (my average is $150/week).
What We Ate
Monday
My dear friend is moving on Saturday, and we're trying to squeeze in as much time as possible…so, I made some dinner and brought it over to her house with my three girls.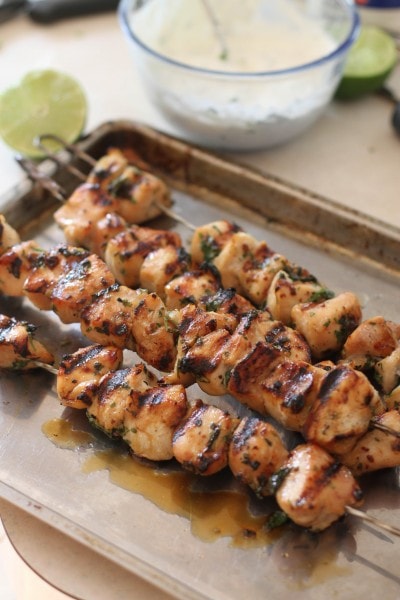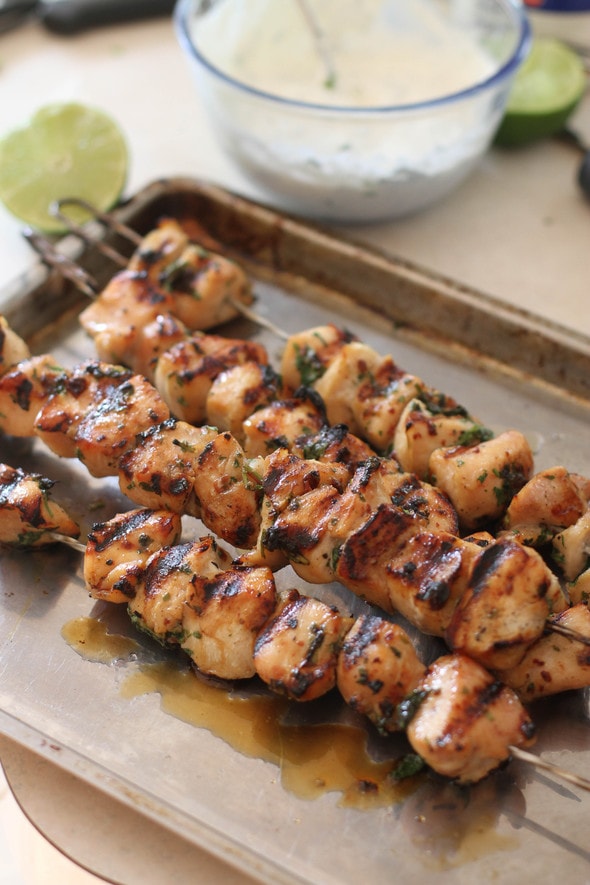 (Mr. FG was in Texas for work and Joshua was at work making coffee.)
I made a grilled chicken salad by making this chipotle chicken and then adding greens, avocado, tomatoes, and cucumber.
And I brought homemade French bread as well.
Tuesday
Mr. FG was still in Texas, and since he's not a fan of eggs, I was all, "Hmm, what eggy thing could we have for dinner??"
So, I opted to make lazy crepes (known as Swedish pancakes in my childhood) and bacon.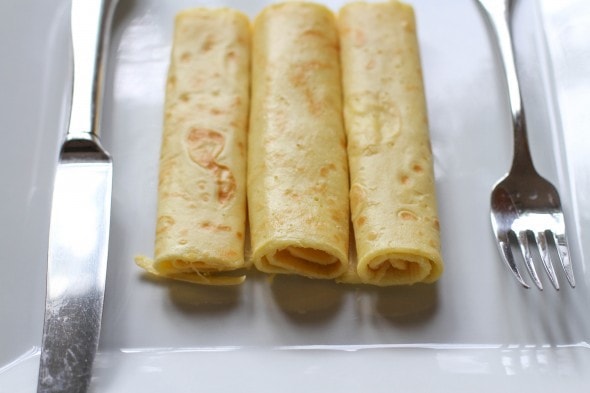 Wednesday
I found some red potatoes on the shelf, so I decided to make a pot of clam chowder.
I used leftover French bread from Monday to make some garlic bread, and I steamed some broccoli and cauliflower as well.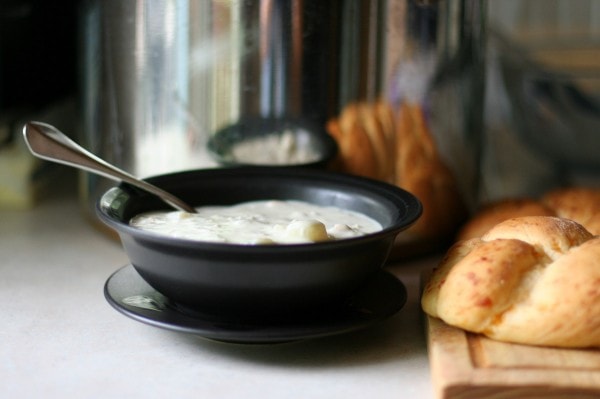 Thursday
I was running low on motivation, so I grabbed some ham from the freezer, made a pan of muffin tin popovers, and raided the fridge for odds and ends to make a green salad.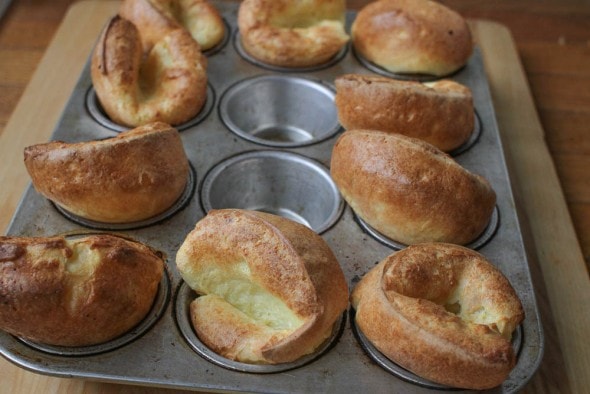 Friday
I'm thinking about using naan to make some quick pizzas. I've never tried that before, but it sounds tasty. And easy. Very easy!
What did you make for dinner this week?