We live in a two-level house, and there's a bathroom on each level.
Upstairs, by the kids' bedrooms, is the bathroom I painted gray this summer.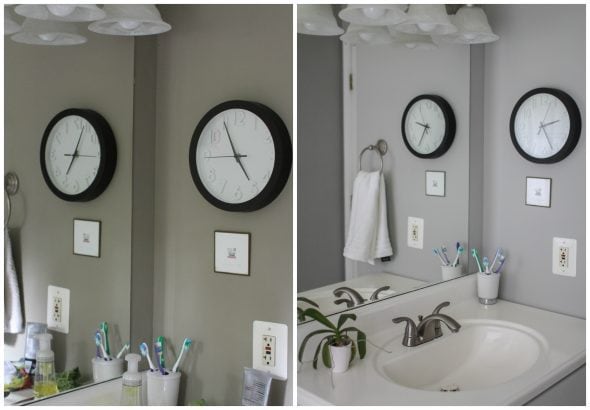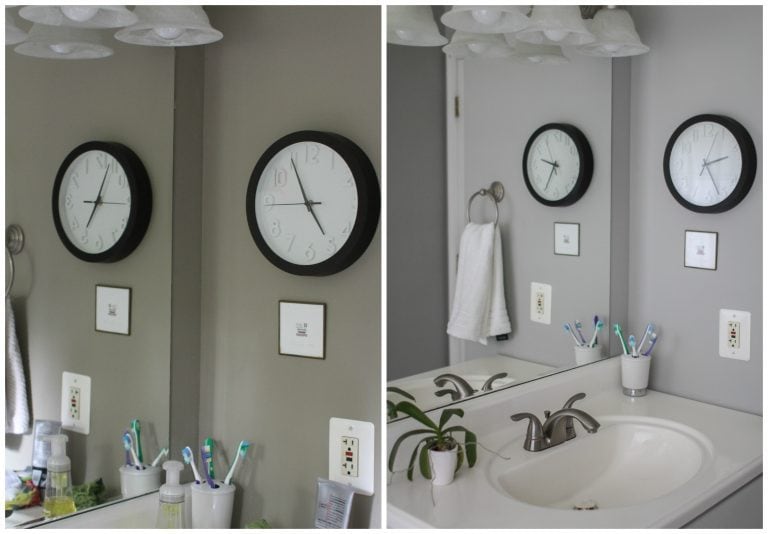 And downstairs, near my bedroom, is a tiny bathroom.
I do not adore this bathroom.
It's basically a shower, toilet, and sink, with a little bit of room to walk between.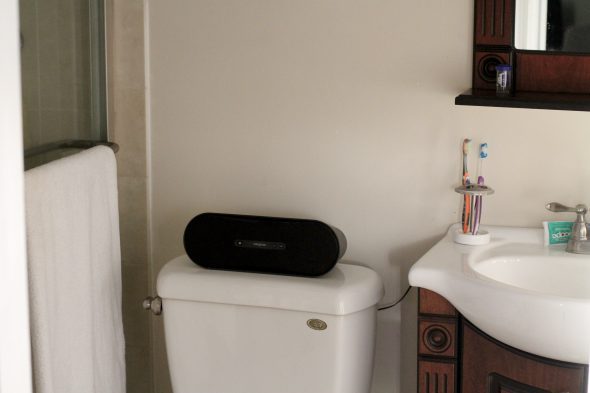 It's not connected to our bedroom, which is a bummer. Having an en suite bathroom is probably one of the things we miss most about our townhouse.
The sink is very small, with almost no ledge. Which is rather inconvenient.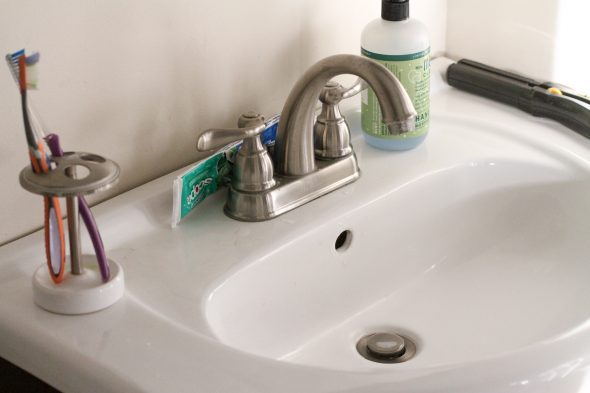 (Whenever we go on vacation, we are generally in a larger bathroom than our own. Mr. FG and I are always like, "Waaaait….we could both brush our teeth at the same time? What??")
The cabinet is super tiny, because the sink is super tiny, which is how it had to be because the bathroom is tiny.
There are no windows, which means this bathroom almost never gets any daylight.
The shower is on an outside wall, and due to temperature fluctuations, quite a few of the tiles have cracked, and so has one of the corner shelves.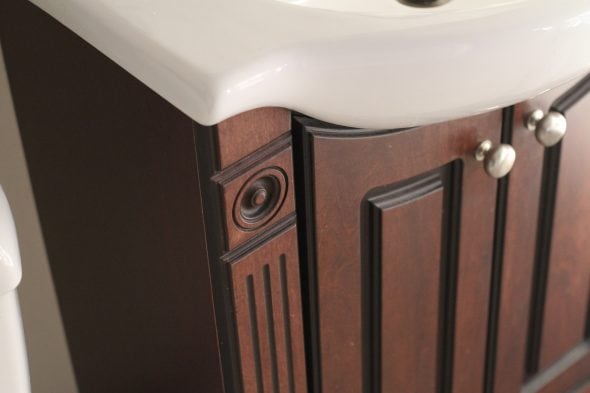 So. Not my favorite part of my house.
But, there's always another way to look at things.
I am super, super thankful to have two bathrooms. Six people and one bathroom would be tough for sure.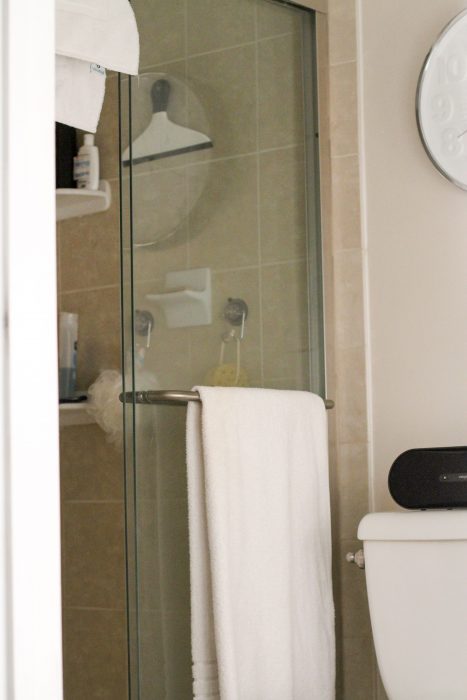 Even though the bathroom isn't connected to our bedroom, at least it is on the same floor. It would be pretty inconvenient to have to head to another level to access a bathroom.
I am really grateful that this bathroom is not the way it was 12 years ago. We had to gut it and start from studs because it was in such unusable condition. It's not bigger than it used to be, but it is most definitely not gross like it was before.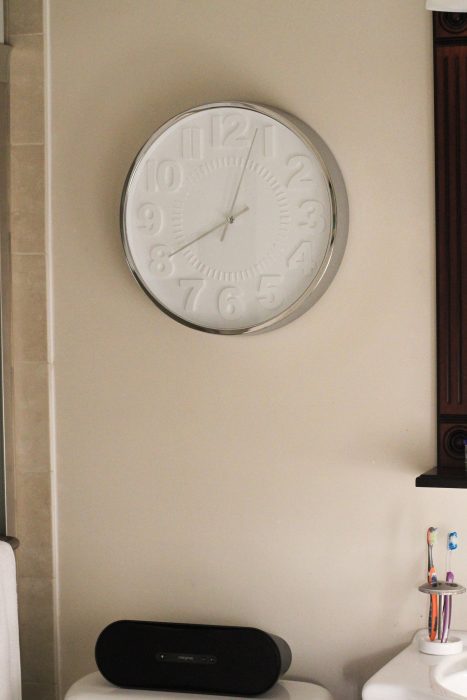 Having two bathrooms is great, but having two full bathrooms is especially nice. I'm glad we don't all have to shower in one bathroom.
My shower has an overhead light, which is awesome. I love having plenty of light in there.
A small bathroom definitely forces me to fight against bathroom clutter. I can't keep a bunch of products and appliances around because there is literally no room for them.
A small bathroom means less to clean.
A small bathroom gets warm faster when you shower.
Of course, if we ever buy another house, I will totally be hoping for an en suite bathroom with a not-tiny sink and a toilet that doesn't block half of the shower entrance.
But in the meantime, it's good for me to look at the upsides of the bathroom I've got, because focusing on the downsides, or longingly looking at lovelier bathrooms doesn't change anything.
And I might not be able to change my bathroom right now, but gratitude can change my mind.