What I Spent
This week I spent:
$80 at Sam's Club
$20 at Chick-fil-A
So, a tidy $100 for me this week.
I have some Dinnerly meals on my menu this week, but they are from the box I got last week. Just didn't want you to be confused about why no Dinnerly box is listed in my spending!
What We Ate
Saturday
I got a rotisserie chicken from Sam's Club and on the side, we had mashed sweet potatoes and some cut-up raw veggies.
Sunday
I made some Dinnerly green enchiladas, which were supposed to be vegetarian. But I added some of the rotisserie chicken for some extra protein.
Monday
More rotisserie chicken-using: this time I made some chicken quesadillas, with pico de gallo.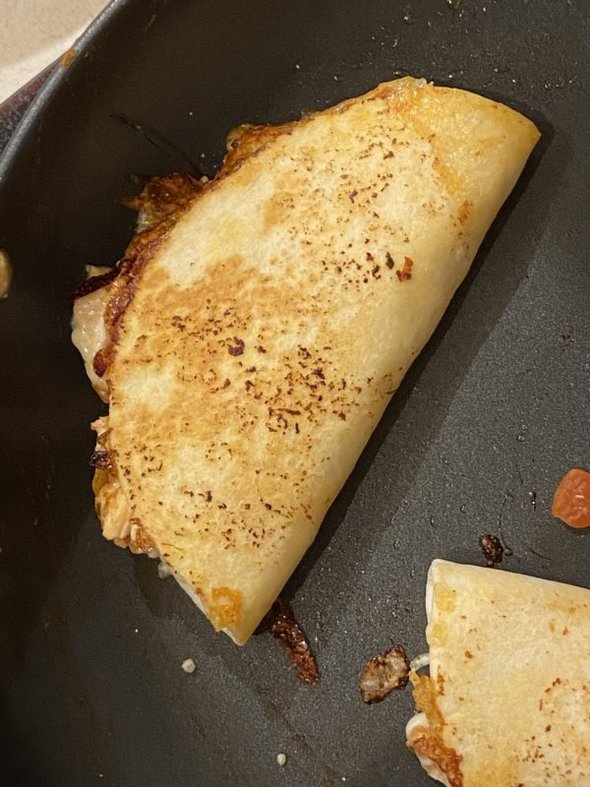 Tuesday
I made a Dinnerly meal, which was Mediterranean beef pita pizzas: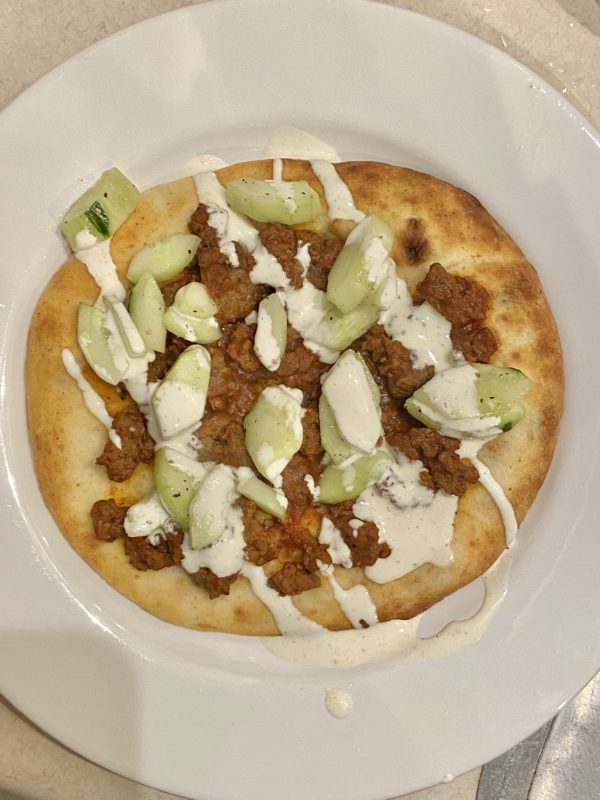 Zoe and I both liked these (sorta like an easy gyro), so I'll probably put this meal idea into our rotation even if I don't get it straight from Dinnerly.
This was a night I was super glad to have a Dinnerly meal option in the fridge when I got home from school! It definitely saved me from takeout.
We also had a fruit salad:
Wednesday
I made Zoe's favorite baked ham sandwiches, which are always an easy fallback option.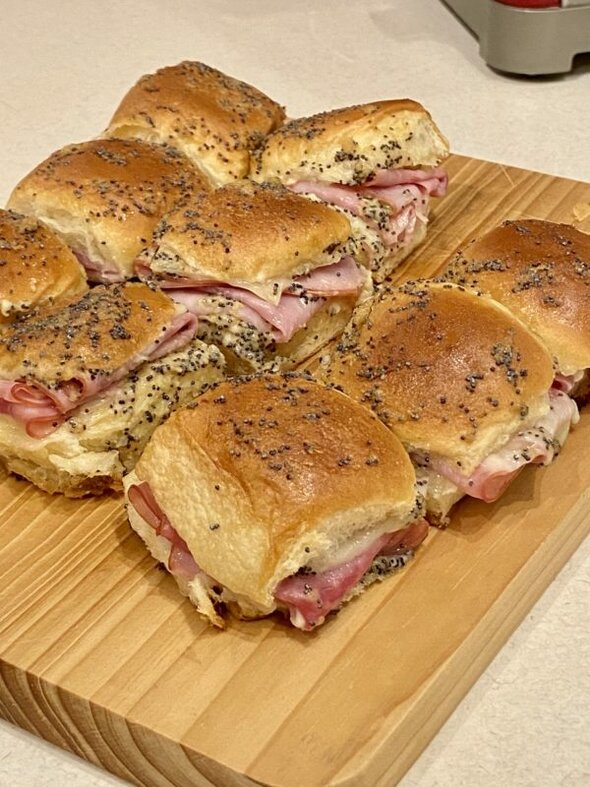 I also made these roasted carrots and I cut up some fruit.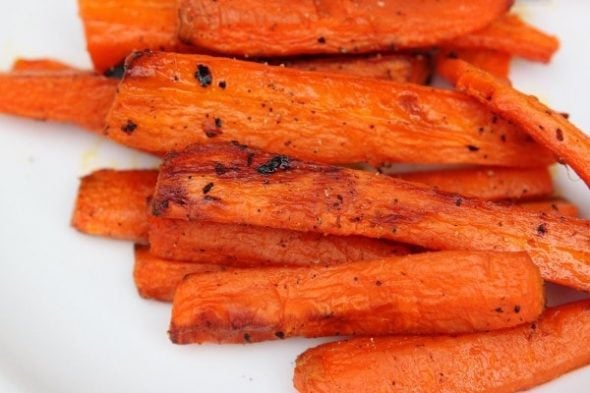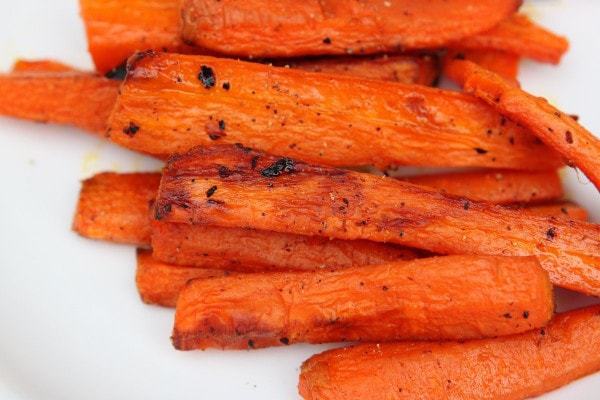 Thursday
I had a day full of exhausting happenings (none of which were school-related) and by the time dinner rolled around, I was not in good shape to cook. And Zoe was down with a cold.
Sooo, I picked up Chick-Fil-A for the two of us.
On my way back from picking it up, someone inexplicably came to an almost complete stop on the highway, which meant I had to step on my brakes pretty hard, and Zoe's milkshake went flying. But luckily, milkshakes are pretty thick, so only some of it spilled on my floor mat.
And that is why I have a floor mat drying in my bathtub right now. No one wants a sticky floor mat!
Friday
I have some chili in the freezer, and I'm thinking I'll get that out for dinner.
What did you have for dinner this week?