What I Spent
This week, I spent:
$32 on a Hungry Harvest box
$40 on a Dinnerly box (Dinnerly is like Blue Apron, but cheaper)
$77 at Aldi
So, $149 for me this week. Which is a little high, but I don't care. I can only be pressed about so many things at one time, and right now, my grocery spending is not it.
My main goal is to mostly cook at home, and other than that, I'm not stressing for now.
What We Ate
Saturday
Domino's had sent me a "free emergency pizza" (I think lots of people got these, because my friend Katy blogged about getting this offer as well!), so I redeemed it that night.
Sunday
I made a Dinnerly meal, which was a pesto chicken spinach pasta. This one was pretty good, except the chicken got a little overcooked when I followed the directions as-is.
Next time I'd cook the chicken, put it to the side, and add it at the very last minute, once the sauce was cooked.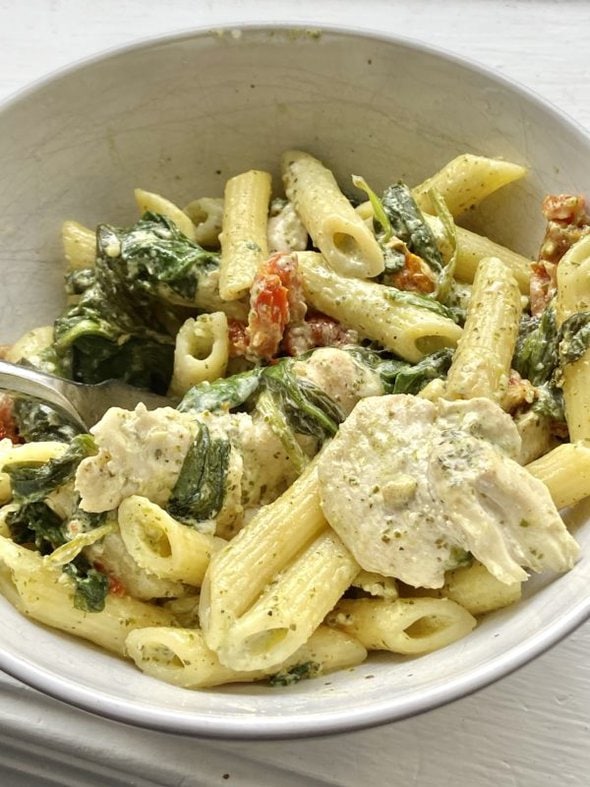 Also of note: this dish improved considerably after an overnight in the fridge! My lunch leftovers were at least 25% better than the original dish.
Monday
I made some chicken noodle soup, using up my rotisserie chicken broth, the last of the celery, and some carrots.
Tuesday
Sonia and a friend came over for dinner (and help with Sonia's FAFSA)…and since Sonia's favorite meal ever is chicken katsu, that's what I made, along with a fruit salad.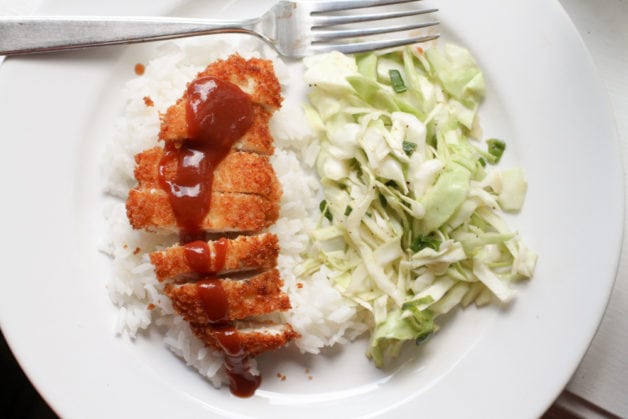 I'm happy to report that we did get her FAFSA all done and submitted, hopefully with no errors. But if it gets kicked back (mine did last year!), we can correct the error.
I had to visit my college's financial aid department earlier this year to get some help for my own FAFSA because in a dropdown list that had both "homeschooled" and "GED", I picked the wrong one (both are true! I was homeschooled and I do have a GED, since high school certifications for homeschoolers did not exist back then.)
Regardless, the financial aid office was able to help me fix the problem.
I bring that up because, in the same way, some of the lists of options for kids whose parents are in the middle of a divorce are a little tricky. I think Sonia and I got it all figured out, though.
Wednesday
Leftover chicken katsu, freshly fried, because I employed the trick of breading all the chicken but not frying all of it the first night.
Then the next night, I can just fry up the remaining chicken and it is crispy and delightful.
(Two words we do not tend to use for leftover fried chicken!)
Thursday
Breakfast for dinner: blueberry pancakes and orange juice.
Friday
Zoe's gonna be at work at dinnertime so…maybe I'll just eat up some leftovers.
What did you have for dinner this week?