This week, I am thankful:
that my friend passed her NCLEX!
Remember my friend Mia?
I knew her from church, and while we both are single moms pursuing an RN, she got an earlier start on both the divorce and the nursing school.
She was a star student in nursing school, so I was quite sure she was going to pass her NCLEX on the first try, and this week, she did!
I am so proud of her!
Now I just gotta follow in her footsteps, and we can be divorced RNs together. 😉
for a little breather from exams
We had a big 60-point one this week, but now we don't have another big exam until December.
Between now and then we do have a rather long exam, but it's only worth 16 points and is mainly an NCLEX-passing predictor test. We take them each semester to test how well we'd do on the NCLEX if we took it right then.
So, it's not very high-stakes.
I'm glad for a little break; we've had two exams, two math tests, a practice test, and competency testing in the last month so it's been pretty hectic.
for beautiful trails
This past weekend, I drove to a nearby trail that circles a point by the water….but the gates were locked and closed. BOO.
I went on a trail that didn't need to be unlocked, though, and I found a little beach I'd never seen before.
So beautiful!
for my everyday trail
When I have a little extra space in my schedule, I like to drive to various trails in the area.
But most days lately, I'm a bit pressed for time, so I am usually just walking on the trails by my house.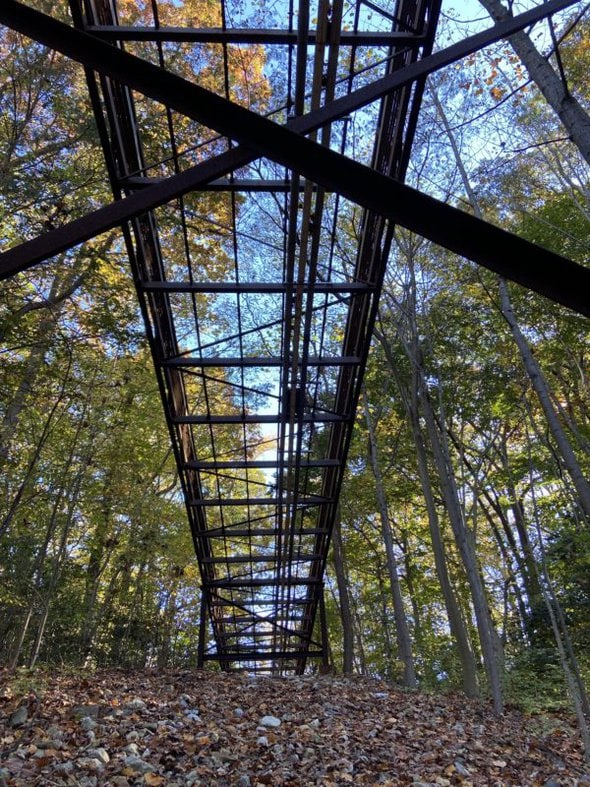 I feel pretty lucky to be able to walk right over to wooded trails!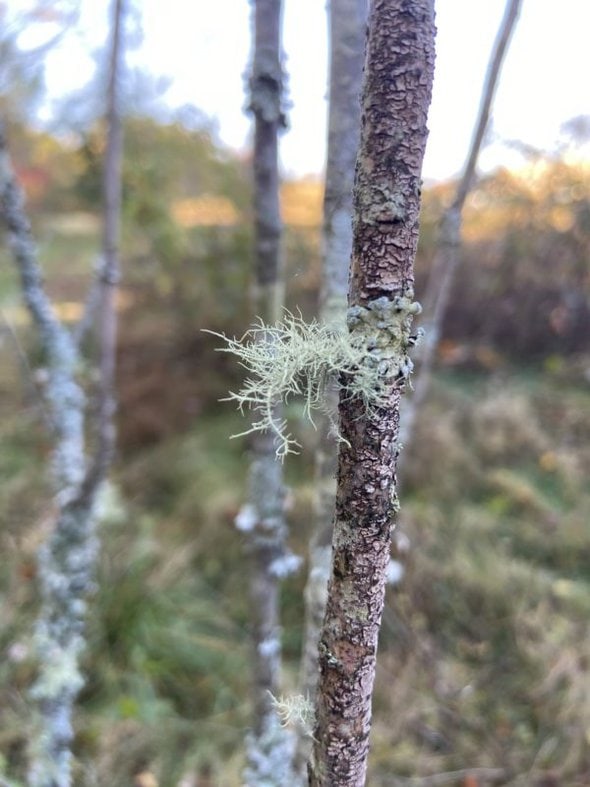 I know I say this all the time but: there are always interesting little things to see in the woods.
And I find that this is true 365 days a year.
for fun classmates (again)
I know I said this last week, but I feel thankful for it again. 😉
My friend who sits next to me saw the little weekly assignment sheet I make for myself, and she said, "This is so beautiful, I want to take a picture of it." and she passed it down the aisle.
We joked I could have a little side gig each week by making these for fellow students, and my classmate at the end of the row sent back my sheet with a dollar attached.
And that made my whole section laugh.
I love my classmates. 🙂
(I make these sheets because we have assignments in a lot of different places online, and it helps me to have them all neatly organized into one spot each week. I use the backside of my 3-2-1-done calendar pad from the previous week, because, of course.)
for the way cats know when you are having a hard time
I had a terrible, horrible, no-good, very bad day recently, followed by a dreadful night of sleep, and that morning Chiquita hopped up into my bed and snuggled up next to me, purring.
She doesn't usually do this, and I know it sounds crazy, but after some years of owning cats, I have seen so many instances where they seem to know when you need a little extra love.
for Quizlet
I do not really like the feature where you just flip through flashcards, but I love the matching game feature!
I made a little deck for myself for a bunch of lab values I needed to know, and practicing with that really helped. I have the app on my phone, so I can easily play a bunch of matching rounds while I eat breakfast or wait for an appointment.
Of course, I also make some physical flashcards, but those I find more useful when I'm studying with someone else who can quiz me.
that we don't have to wait a long time for test grades in my program
As I write this, I don't have Tuesday's exam grade, but by the time you read this post, we should have the grades.
Turnaround time was way slower in my pre-req courses! Sometimes we'd be waiting a week to find out how we did.
What are you thankful for this week?