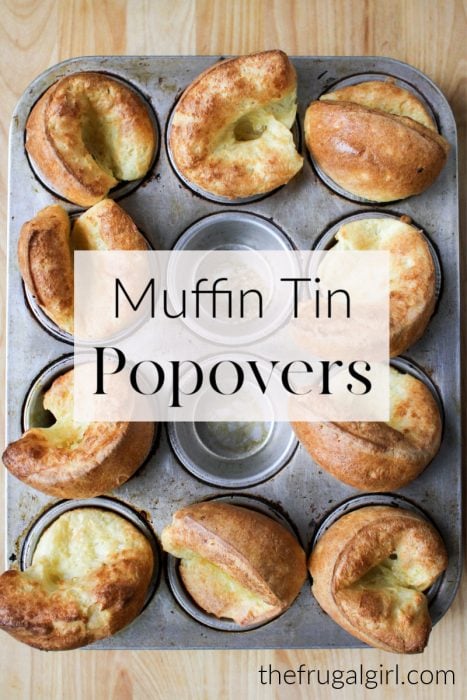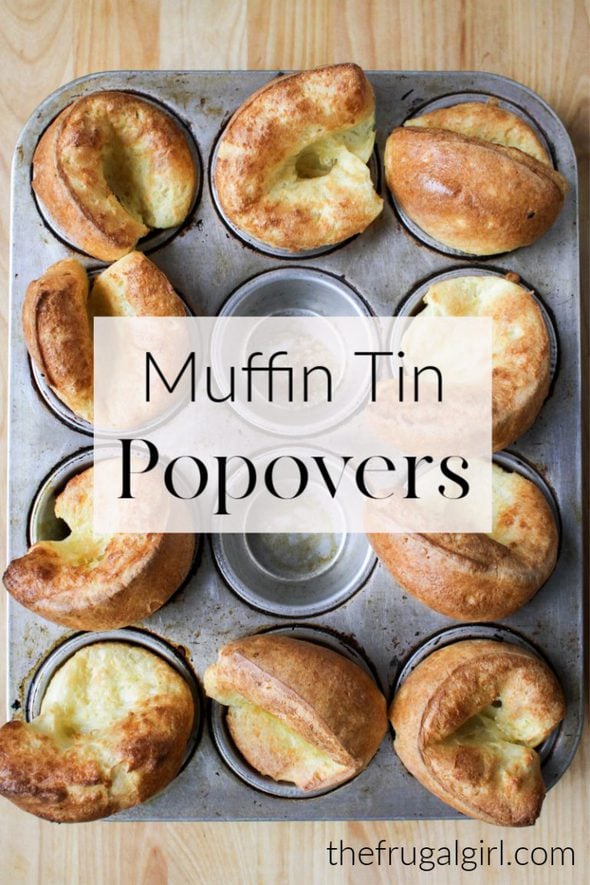 2020 edit: I tried this recipe in a nonstick muffin tin, and my popovers did not rise properly at all. I'm thinking maybe this works best in a traditional tin vs. a nonstick tin!
Oddly enough, until a few years ago, I'd never had a popover, despite having seen them in cookbooks for years.
One night I decided to give them a try, to serve with soup, and as it turns out, my family really likes popovers.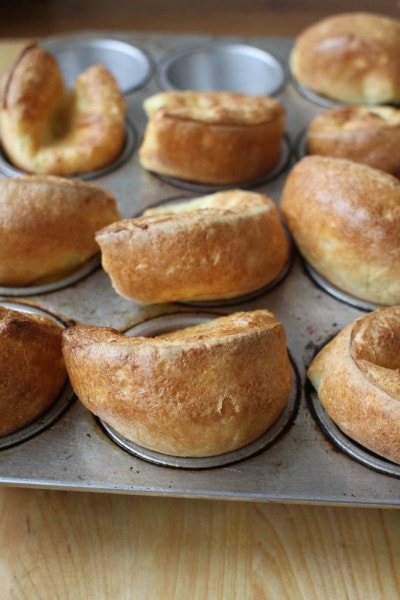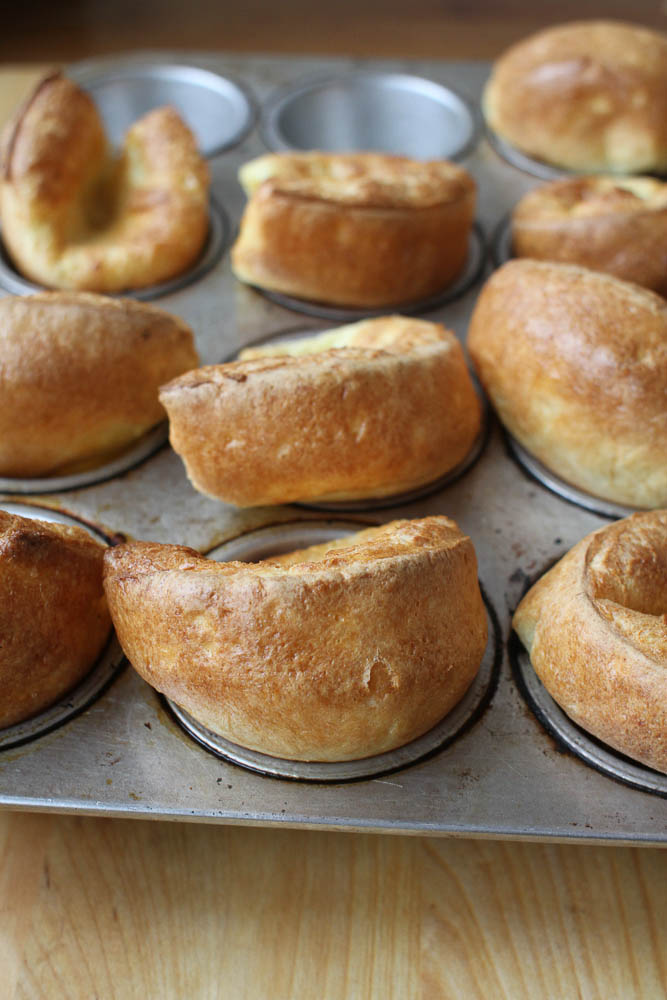 When I posted a photo of these on Instagram (I'm thefrugalgirl over there), there was some discussion about whether the popovers are the same as Yorkshire puddings, and from what I read on the internet, they are, at least, very similar.
Except that we never eat our popovers with gravy/meat. We put butter and sometimes honey on them.
At any rate, every American cookbook I've ever seen refers to these as popovers, so for the purposes of this blog, popovers they will be.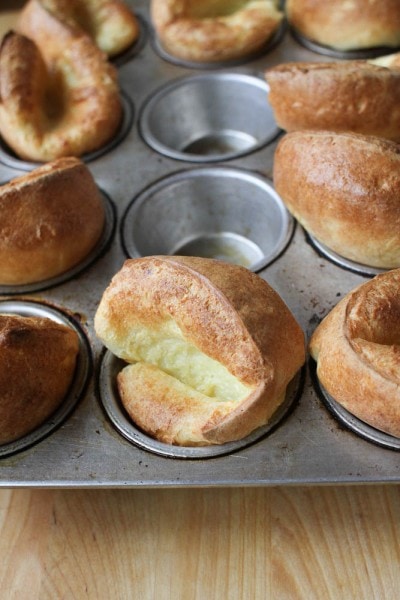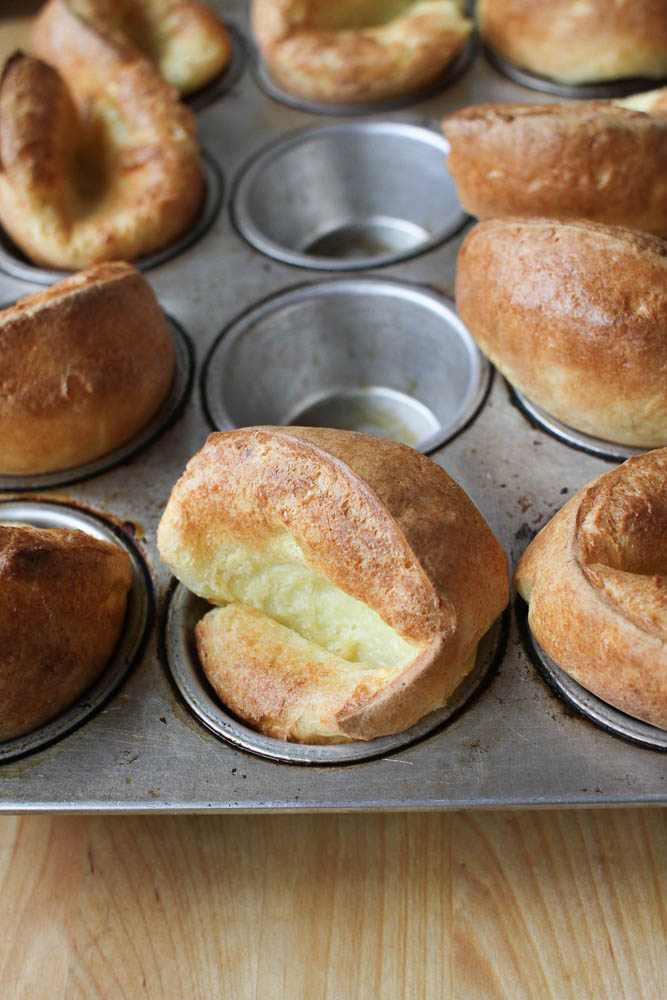 You can buy a dedicated popover pan, but since my kitchen isn't particularly enormous, I really, really try not to have unitasker pans.
So I've always made my popovers in a muffin tin and it works out just fine.
Almost every popover recipe I've ever seen has exactly the same egg/milk/flour proportions; the only differences are in the greasing/baking methods. I opt for the pan prep method recommended by Cook's Illustrated in their Baking Illustrated book.
Basically, instead of greasing the pan, you put oil into the muffin cups and then heat the pan before adding the batter.
(Sort of similar to the way you make Apple Pfannekuchen. Or a Dutch Baby.)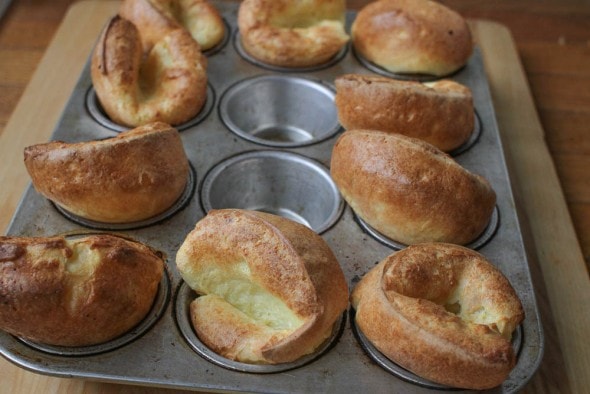 To start, grab a muffin tin and place 1/4 teaspoon oil into the 10 outer cups, leaving the middle two empty.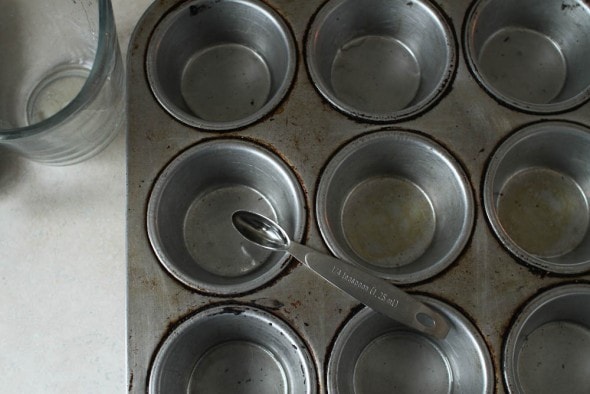 Place the pan into the oven and heat it to 400 ° F. While the pan heats, make the batter.
Whisk two eggs, and whisk in the milk.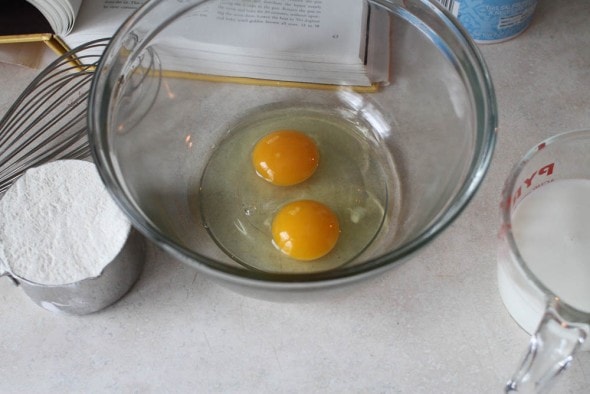 Next, whisk in the flour and salt.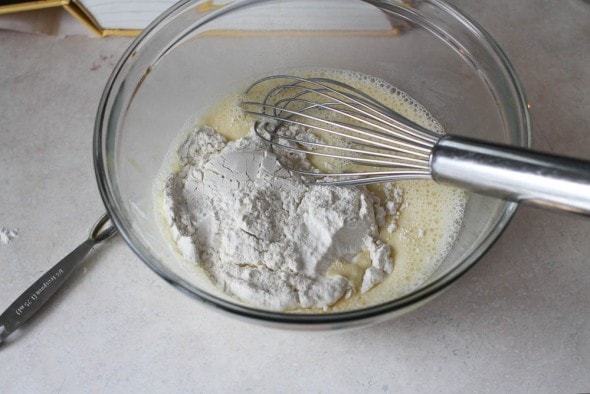 And then whisk in the melted butter.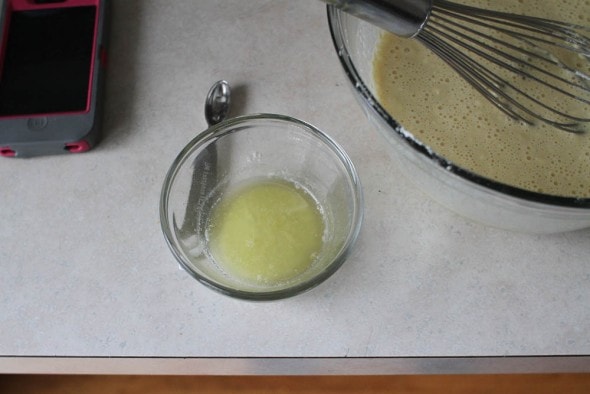 The order of these steps vary in recipes, but I'm not sure it matters a whole lot, honestly.
Pour the batter into a measuring cup so that it'll be simple to fill the muffin cups.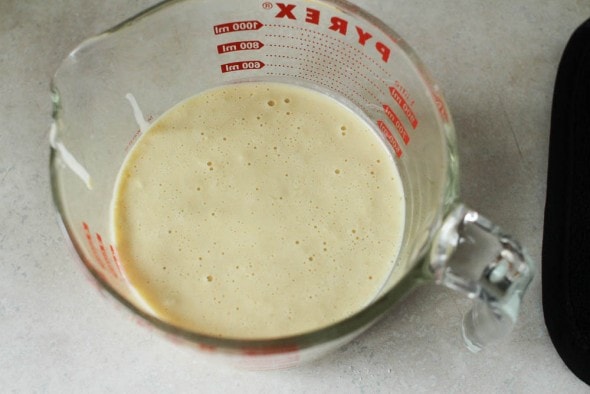 By now, the pan should be piping hot, so carefully take it out of the oven and evenly pour the batter into the 10 greased cups.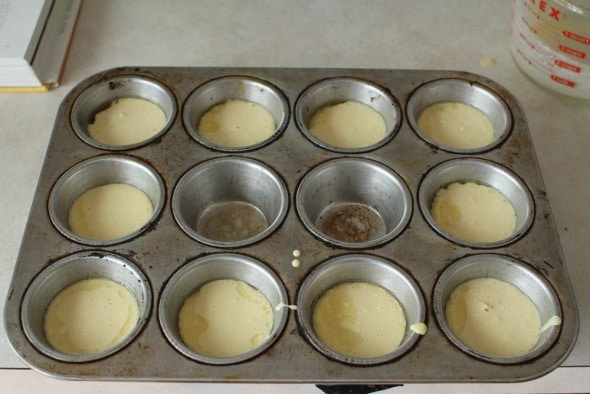 Place the pan back into the oven (Don't forget to use potholders! The pan is super hot.) and bake for 30-40 minutes.
Do NOT open the oven door during the baking process. Opening the oven door causes eggy things like popovers, Dutch babies, and souffles to fall.
During the baking process, the popovers should sort of slide up into a puffy, lopsided shape, and they'll end up being far larger than you'd think they could possibly be.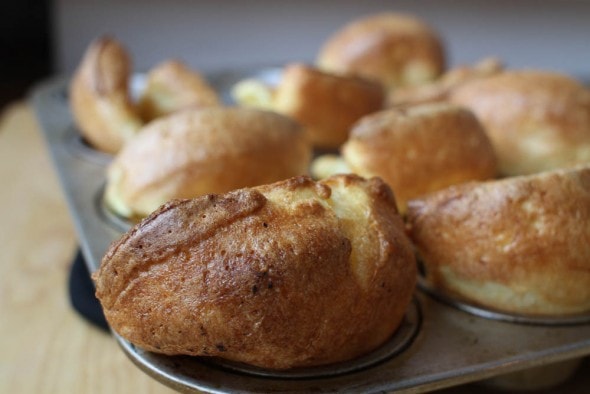 Remove them from the pan right away. Just use a butter knife to help get them out of the pan if they stick a bit.
Serve them while they're still hot, because they're awfully delicious that way and also because then the butter you put on them will melt.
Melted butter is marvy-fab. Obviously.
Oh, one last thing! One of the recipes I've tried in the last few years called for half whole wheat flour, and the whole wheat was surprisingly not-noticeable. So, go for it!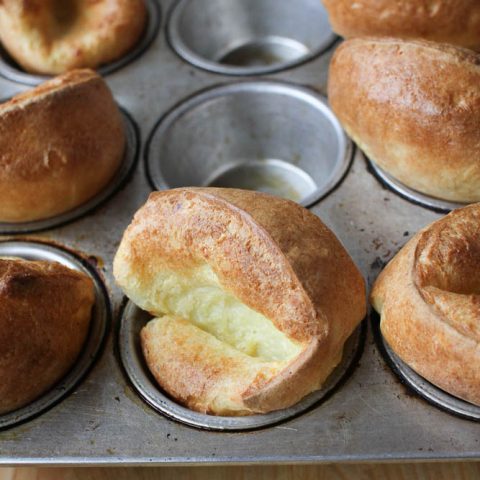 Muffin Tin Popovers
Yield: 10 popovers

Prep Time: 10 minutes

Cook Time: 30 minutes

Total Time: 40 minutes

You don't need a popover pan to make these; a muffin tin works just fine!
Ingredients
2 beaten eggs
1 cup milk
1 tablespoon melted butter
1 cup flour
1/4 teaspoon salt
Instructions
Add 1/4 teaspoon vegetable oil to 10 muffin cups (leave the middle two empty). Turn oven on to 400° and place muffin tin in oven to heat while you make the batter.
In a medium bowl, whisk eggs and milk together. Add flour and salt; whisk until smooth. Whisk in melted butter.
Pour batter into a measuring cup for easy pouring. Remove now-hot tin from the oven and pour batter evenly into the ten oiled cups.
Bake popovers for 30-40 minutes, at which point they should be puffed and crispy. Serve immediately.
Notes
Don't open the oven door while these are baking, or they may fall.
Nutrition Information
Yield 10 Serving Size 1 popover
Amount Per Serving Calories 82Total Fat 3gSaturated Fat 1gTrans Fat 0gUnsaturated Fat 1gCholesterol 42mgSodium 89mgCarbohydrates 11gFiber 0gSugar 0gProtein 3g
Save