On Monday, I posted about how we got our old washing machine repaired, and about how we plan to keep going that route as long as possible, since the washer is sturdy and should be repairable for a good long time.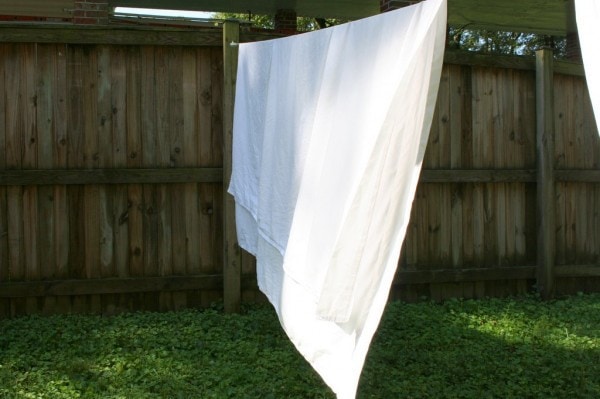 So then in the comments section, we started talking about the fact that older washers do use more water than new ones, and that made me sort of stop and wonder if I'm really doing the right thing by fixing our old one.
(Obviously on the economic front, repairing is a win because our whole water bill for the entire household for an entire year is less than $250. So even if a new washer cut our household's water bill in half*, it would take FOREVER to pay for a new washer!)
*This is a generous estimate because the new machines are supposed to use 10-50% less water, and I am positive our washer usage does not make up even half of our water bill.
I did some poking around on the interwebs and found a distressing number of articles that suggested we green up our lives by replacing all of our appliances.
(!!!)
If our washer was unrepairable, then I'd definitely buy an energy efficient model, but it just doesn't make sense to me to get rid of a perfectly good washing machine and buy a newly manufactured one in order to cut back on water usage.
For one thing, the production of a new washing machine is going to require a heck of a lot of water and energy, and the same goes for the shipping of said machine.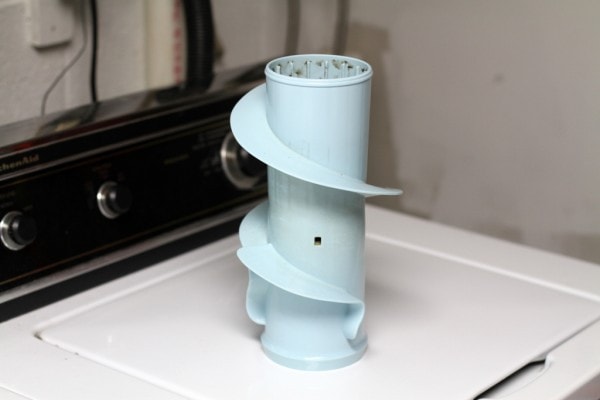 And then I realized something that's the kicker for me. The new machines aren't built to last. So if I get rid of my workhorse washer, I'm looking at having to get a new washer every 8-11 years or so (Consumer Reports recommends replacing rather than repairing after 8 years).
I'm no subject matter expert, but given the energy and water usage required to build a machine and the trash production caused by throwing away our worn machines*, I just cannot believe that it would be more environmentally friendly to replace my washer with something that will frequently wear out.
*I read that the steel is usually recycled, but even recycling uses water.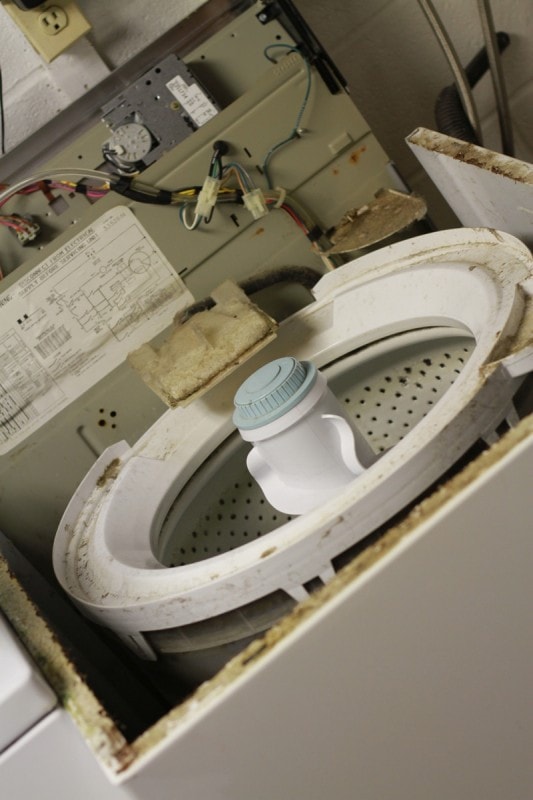 Plus, since I wash pretty much everything in cold water, my wash loads don't put any extra electric load on my hot water heater…the only energy used is what's required to spin and agitate the clothes. Around 90% of the cost of a load of laundry comes from heating the water to use in the machine, so since I'm washing in cold water, the fact that my washer uses more water is not that big of a deal energy wise.
And though this has nothing to do with the environment, our repairman said that our washer works way better than most of the new machines out there.
I guess I'm just worried that I could pay a lot of money for a new "green" washer which might not save much water (10%, the low end of the estimate is pretty insignificant!), probably won't work as well, will wear out more quickly, and will be more likely to have repair issues.
At this point (feel free to convince me otherwise!), I still think that I want to keep repairing my washer as long as repair parts are still available. It makes good monetary sense, it makes good cleaning sense, and I still think it makes environmental sense as well, especially since I wash in cold water.
________________
As I said, I'm not at all an expert, so I'd love to hear what you think. Would you keep repairing my washer or would you opt for a new one?