Mr. FG and I have been sleeping on our Luxi mattress for several months now and you guys have been asking for an update. So, here you go!
We bought the Luxi because it's got a unique design that lets you flip the insides in various ways to switch between soft, medium, and firm. And you can get in in a split version so that each person can have the bed exactly the way they want it.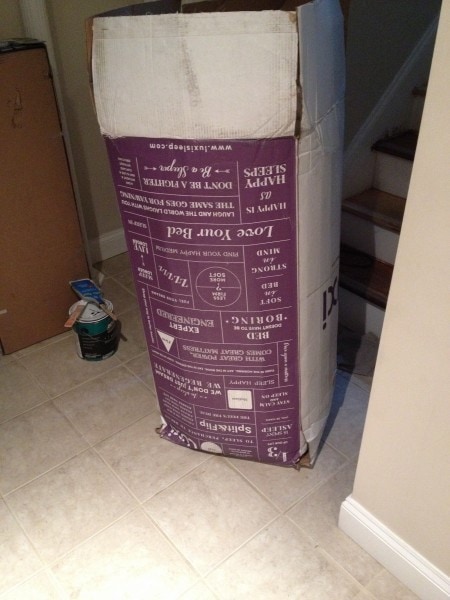 The mattress comes in a surprisingly small box, and once you free the mattress from its packaging, it puffs up to its normal size in just a few minutes.
(This part is pretty fun; the satisfaction level is up there with popping bubble wrap.)
A lot of mattresses have a funky smell for days, but Mr. FG and I both thought the Luxi was surprisingly low-odor.
The Luxi can go on a box spring or on a simple foundation. We opted to buy a bunky board for our bed frame, which is like a really, really short foundation.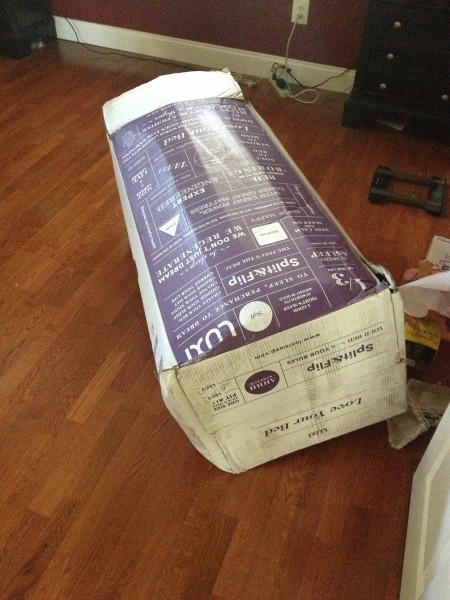 So, what do we think?
Well, we decided to go ahead and upgrade to a king size bed, so that part is super fabulous. We feel a bit like we're on vacation, or at a hotel every night.
But that has nothing to do with the mattress, obviously!
We started out with our Luxi on medium, and then Mr. FG and I both thought we'd like to try the soft version. So, we unzipped the mattress, flipped the insides over, and tried it out.
While we both thought we'd love the soft side, neither of us did! Both of us got back aches, even me (and I hardly ever get back aches from lying in bed.)
We switched back to the medium firmness the very next night and have been sleeping on that ever since.
We haven't tried the firmest side of the mattress because neither of us is typically into firm mattresses!
Is the Luxi comfortable?
I am very, very comfortable sleeping on the Luxi; the medium is cushy without being too soft, and it's supportive enough without being uncomfortably hard.
Mr. FG is sleeping pretty well too, although he wishes that the mattress had a little bit more cush on top with firmness below. Like, maybe this would be the ultimate mattress if it had a pillow top on it.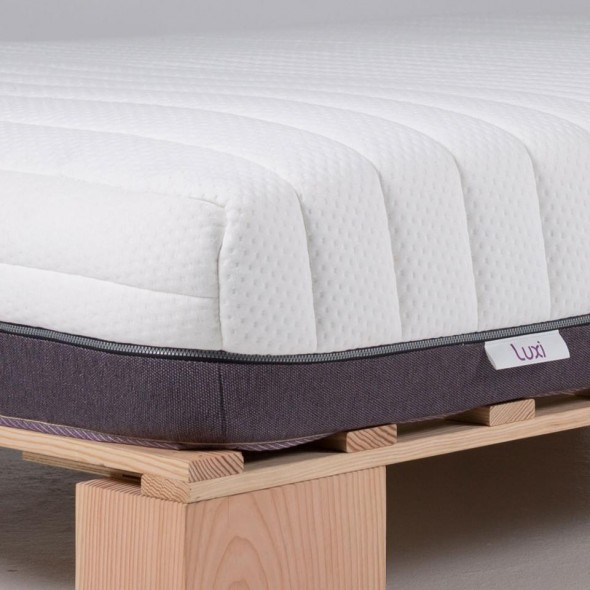 Are we going to keep the Luxi?
If it were up to me, I'd say yes. But since Mr. FG is the one who typically has more trouble sleeping and more trouble finding a mattress that is comfy, the ultimate decision will be up to him, since I'll probably be happy with whatever.
We both thought we'd end up using the firmness-modulation aspect of the Luxi more than we have. Since we're both on the medium firmess side, I don't know that it was exactly necessary to buy a mattress with modification options. But it IS nice to have the option there, and it was nice to try the soft side and figure out that that definitely wasn't right for either of us!
Things I love:
Luxi gives you a generous in-home trial period.
If you don't want the mattress after the trial period, you can return it for a full refund. It really is a risk-free trial period (unlike Sleep Number's "free" trial period, which will cost you several hundred dollars at LEAST if you decide to do a return. Weird kind of "free", if you ask me.)
Buying a mattress online is so much less stressful than visiting a mattress store. Brick and mortar mattress stores are frustrating and confusing and high pressure and it gives me great pleasure to bypass them in favor of giving my money to an online store that has good customer service.
At the time of the writing of this post, Luxi is running a $200 off sale, so this is a good time to buy.
(Not affiliated in any way…I don't stand to benefit in the slightest if you buy a mattress from Luxi).
____________
Hopefully I covered everything in the post, but if you have a question about the mattress, let me know in the comments and I'll do my best to answer.
P.S. So far, no one has gotten all six of the cookie answers correct! So if you haven't thrown your guesses in, there's still time. 😉 If no one's gotten it totally right by tomorrow, I'll pick the person who got closest first and email them the $50 Amazon gift card.
Save