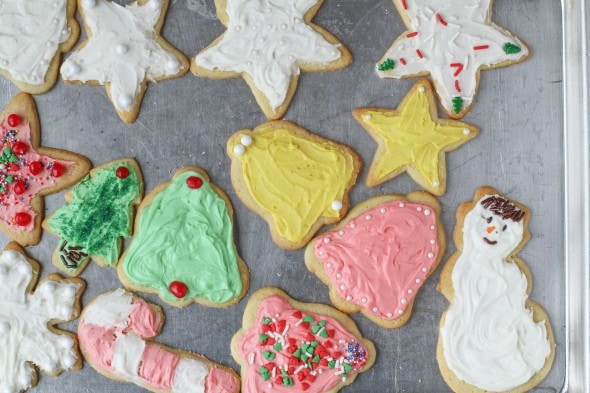 It's that time of year again!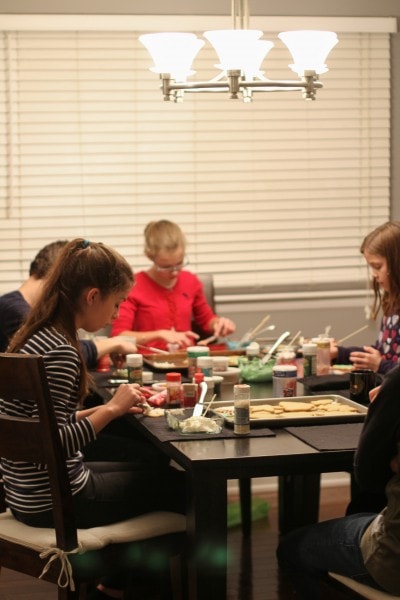 Every December, our family decorates cut-out Christmas sugar cookies, and a few years ago, we started doing a cookie contest for Frugal Girl blog readers.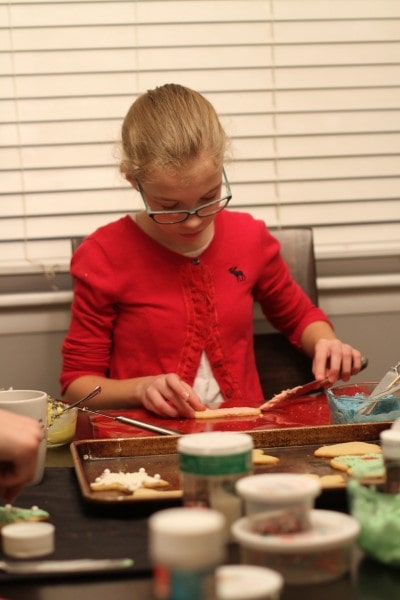 All six of us pick a cookie we frosted, I take a photo, and you guys have to guess which FG family member made which cookie.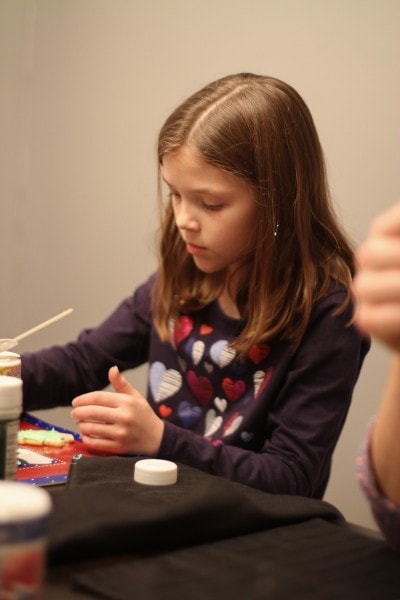 To make it extra fun, the first person to get it right wins a $50 Amazon gift card from me (and it's an emailed gift card, so you can easily use it for Christmas shopping.)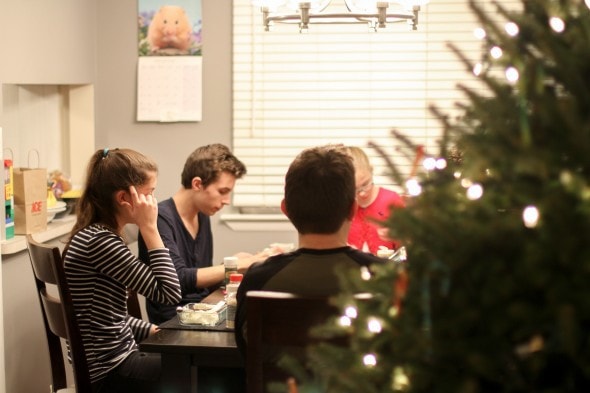 While we do make a few cookies that look normal,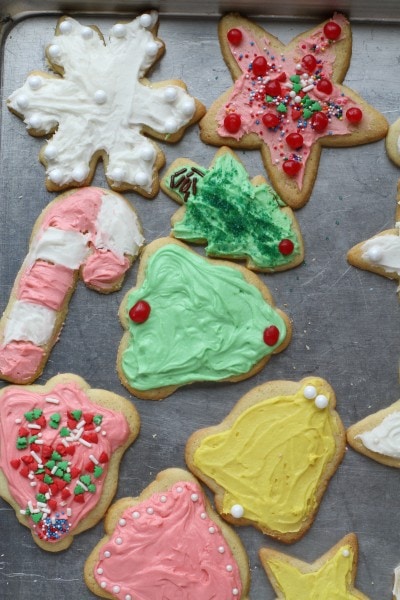 most of our cookies have faces. I think the faces were Joshua's idea initially, and now all of us make cookies with personality. 😉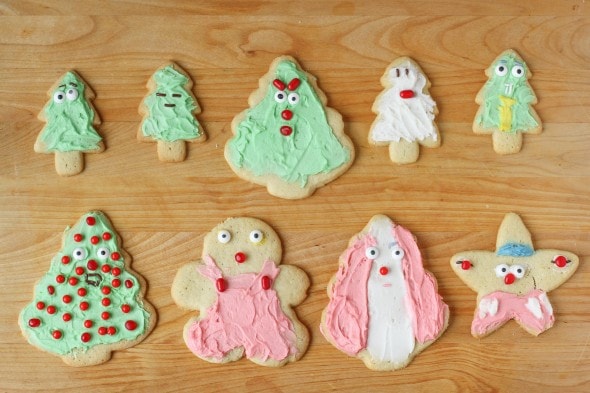 For instance, on the bottom left is a cookie who is being attacked by fire ants (alternatively, he's broken out with a bad case of acne. Either story works).
Next to him is a gingerbread man with overalls, then a Christmas tree with racing stripes, and then a star wearing exercise pants and a sweatband, lifting weights that are actually planets.
We happened to have a package of cinnamon tic tacs mixed in with our cookie-decorating supplies this year, and we found them to be quite useful!
In case you want to make your own batch of cookies, here's the sugar cookie dough recipe we use (including the buttercream frosting recipe).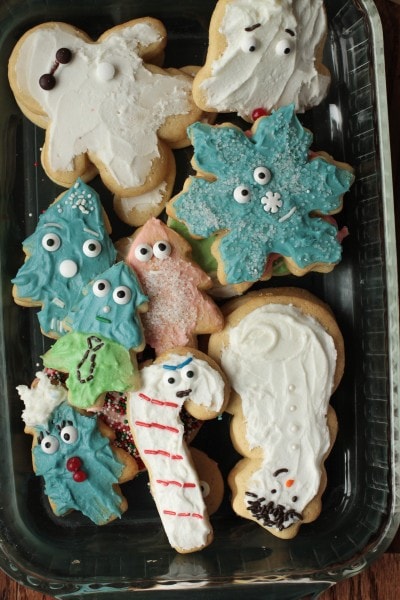 The eyeballs we use are this kind from Wilton. I get them cheaply at a craft store, using a 40% off coupon, of course. Or if you're a lucky shopper, sometimes you can find them on clearance at grocery stores after Halloween.
Ok! Ready for the guessing cookies?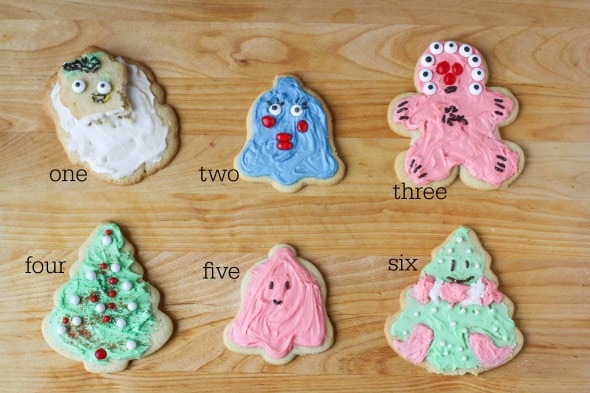 We have in numerical order:
1) a melting snowman
2) a bell who's had lip injections
3) a zombie bear with an eyeball head
4) a very normal Christmas tree
5) a happy bell
6) a Christmas tree wearing a fluffy scarf.
And in case you're new here, the six of us are Mr. FG, me (Kristen), Joshua, Lisey, Sonia, and Zoe.
To put your entry in the comments, keep the cookies in numerical order, or I will lose my mind trying to keep track of who wins first!
For example:
1-person x
2-person y
3-person z
and so on.
Ready, set, go!