Every so often, I write a post about the books I've been reading lately. Here are the two I've finished most recently.
Garbology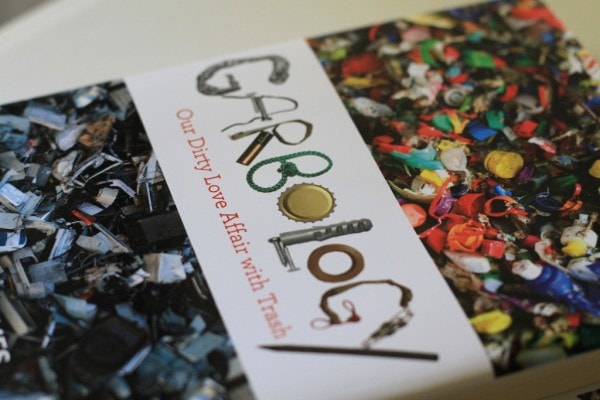 I mentioned recently that I read Garbology, a new book about America's trash problem (We Americans are on track to throw away 102 tons of garbage per person over our lifetimes!). Laura Vanderkam thought I'd enjoy reading it, and she was so right.
Garbology talks about the history of trash disposal in America, a topic I knew very little about before, and which I found fascinating.
And the chapter that talks about the development of the consumer culture we currently live in was both fascinating and disturbing. Here's a quote from J. Gordon Lippincott, a pioneer in marketing and corporate branding said in 1947:
"Our willingness to part with something before it is completely worn out is a phenomenon noticeable in no other society in history…it is soundly based on our economy of abundance. It must be further nurtured even though it runs contrary to one of the oldest inbred laws of humanity, the law of thrift."
AAAAAAH!
Unfortunately, Lippincott and his marketing colleagues have been largely successful in nurturing this throwaway culture, given that Americans throw away 7.1 pounds of trash a day. We produce so much trash, it's actually our nation's largest export product.
And sadly, we're much more wasteful than people in most other countries..Americans waste 50% more than Danish citizens do and twice as much as Japanese people.
Even in cities where recycling and composting are really popular, we're still producing a whole lot of waste that needs to be dealt with, partly because when recycling is available, we feel like it gives us license to buy and dispose. And while recycling is usually better than landfilling something, the recycling process still uses a lot of energy.
Ultimately, Hume says, the solution is for us to consume less stuff than we do now. He suggests these five steps:
1. Refuse (things like catalogs, over-packaged produce, and promotional products)
2. Buy used and refurbished (this keeps resources out of the waste stream and lowers demand for new products)
3. Stop buying bottled water (a hearty amen from me!)
4. Don't use plastic grocery bags.
5. Buy wisely and buy less (this is the heirloom concept I blogged about before…buy fewer items, but when you buy them, carefully choose things that will last a long time.)
I definitely think you should read this book…it's entertaining and educating, and I think it'll inspire you to reduce the trash footprint you leave on this earth.
______________________________
Bloom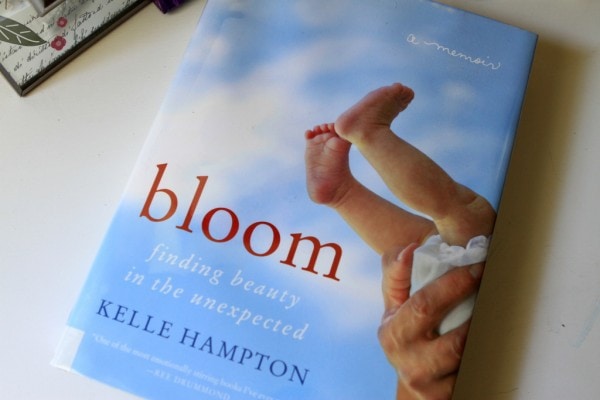 At first glance, this seems like an odd book to review here on a blog about frugality, but since I talk a lot about contentment and finding joy, I thought you guys would like to hear about it.
I really enjoy reading Kelle Hampton's blog, Enjoying The Small Things, so when I heard she was writing a book, I put it on hold at my library right away.
Kelle's blog is full of pictures, and this book is sort of like a hardbound blog. It has a lot of words, naturally, but there are color photos all over the place, which I love (of course.) The language gets a little flowery in places, but if you read her blog, you'd probably expect that. 🙂
In the book, Kelle talks openly about her struggle to accept her daughter Nella's Down Syndrome diagnosis, but she also interweaves the story of hard times in her childhood (her parents had a tough divorce, and she spent a lot of her younger years separated from her dad.)
I've been faithfully reading Enjoying the Small Things since Nella was born, so it was really interesting to learn more about Kelle's story and also to hear more detail about the days and weeks following Nella's birth. I don't share Kelle's religious beliefs, but I am still inspired by her optimistic, joyful attitude.
People have criticized Kelle for the cheerful way she's now handling life with Down Syndrome, but I really respect her for it. There are hard challenges in life, to be sure, but getting down in the dumps about those hard things is rarely productive or helpful.
When something difficult happens to you, you can choose to make the best of it, and when you do, you and the people around you are usually better off for it. Looking for the good makes an enormous difference for me, and I think it's a large key to cheerfully living on less.
________________________
What have you been reading lately? And have you read either of these two books? I'd love to hear your thoughts if you have!