(I'm low on pictures this week to break up the post, so please enjoy this bunny, knitted and photographed by Sonia.)
What I Spent
I spent $124.42 on groceries this week, including a Hungry Harvest box. But I didn't take a picture of it this week. Whoops.
Week 1: $154
Week 2: $152
Week 3: $147
Week 4: $125
2018 Monthly Averages
(goal is $150/week)
January: $544 
February: $588
March: $641
April: $728
May: $535
June: $749
July: $578
My average currently works out to be $145/week.
($4363 total spending divided by 30 weeks)
What We Ate
Monday
I made Zha Jiang Mian for the second time (from a recent issue of Cook's Illustrated magazine).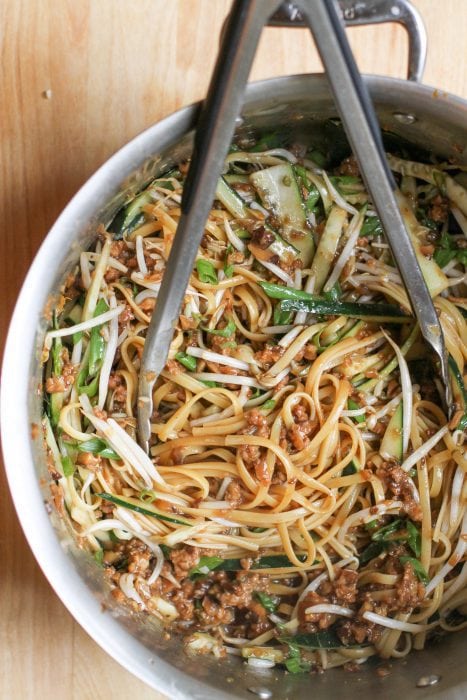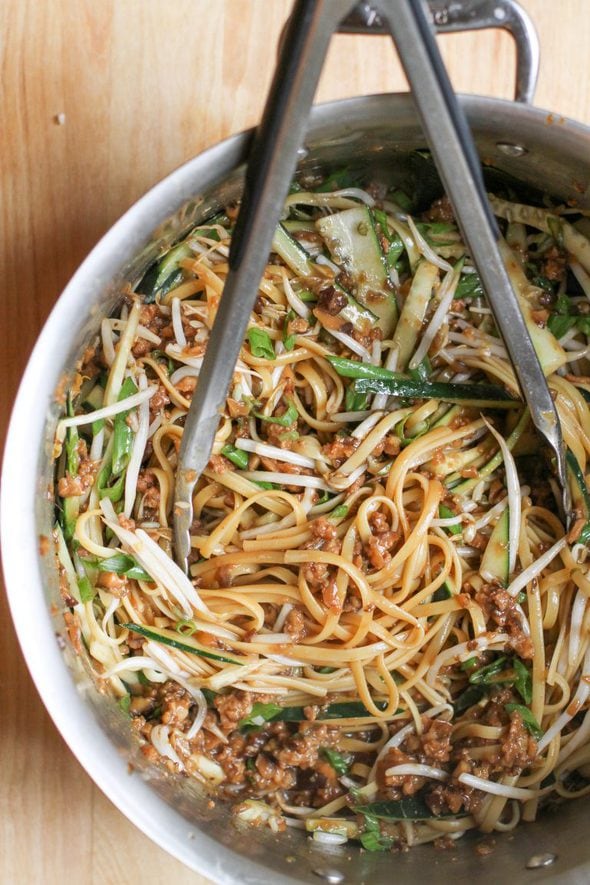 A small bummer: I made sure the sauce had no sesame in it (which she definitely seems to be allergic to), but Sonia still had an allergic reaction, and the only thing I can think of is the bean sprouts. Oy.
So, next time Sonia's plate is getting dished up before I add the bean sprouts.
Tuesday
I made grilled pork tenderloin, cut up some raw produce, and cooked up a pan of fingerling potatoes.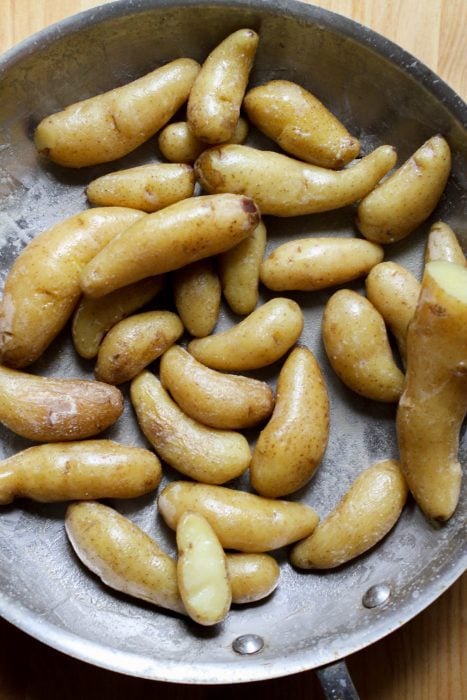 Wednesday
We went to see a Studio Ghibli film in the theater and we weren't hungry before we went. But by the time the movie was over, it was 9:30 pm and we were hungry! So we stopped at Chick Fil A.
Thursday
Lisey and Joshua were out with friends, Sonia and Zoe had mac n cheese, and Mr. FG and I went to see a friend of his play at a local restaurant (we ordered some appetizers).
Friday
I haven't decided yet! My fridge is kind of a disaster, so I'm thinking I should probably organize it and then decide based on what is in desperate need of using up.
(Why yes, this IS Level 10 homemaking. I'm basically an expert.)
_____________________
What did you have for dinner this week?