This has been a weird week.
On Monday, I felt fine, but on Monday night, I came down with a pretty bad case of food poisoning.
I barely slept Monday night, I was super sick all day Tuesday (I considered going to the ER, it was so bad), and though I was much improved on Wednesday and Thursday, I still was not 100%.
It's Friday now, and I'm starting to approach normalcy…I think I'm functioning at about 75%. I'm still not very hungry, though, and I'm easily tired.
Anyway, food at our house this week has most definitely not been the usual!
I did make a stop at Aldi last Saturday and spent $49.11.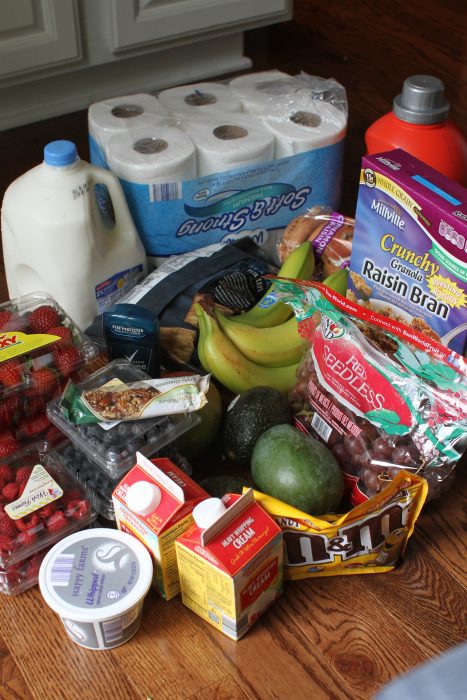 And I got my Hungry Harvest box on Saturday as well ($25).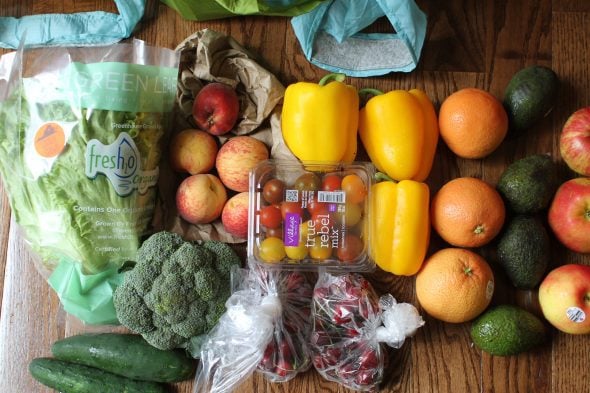 Mr. FG and Joshua spent $31.55 on some miscellaneous trips while I was sick.
So, we spent $105.66 on groceries this week.
June Spending
Week 1: $109
Week 2: $172
Week 3: $127
Week 4: $106
What We Ate
Monday
We'd gotten crabs for Father's Day, and we had just a bit leftover, so I made crab cakes for Mr. FG (seeing as they were crabs for Father's Day, it seemed fair for him to get the crab cakes!).
I made something else for the girls and me, but I have no idea what it was. I know I didn't eat much of it because I was starting to feel a little funky.
Tuesday
This is the day I was the most sick…I barely left my bedroom. Luckily, Mr. FG decided to take the day off to stay home and keep an eye on me, and also to drive Lisey to work (I was in no shape to drive, and Joshua was at work!)
It was just him + Sonia and Zoe for dinner, and they went out to get subs.
Wednesday
Joshua popped into a store to get buttermilk so that he and Lisey could make buttermilk waffles for dinner.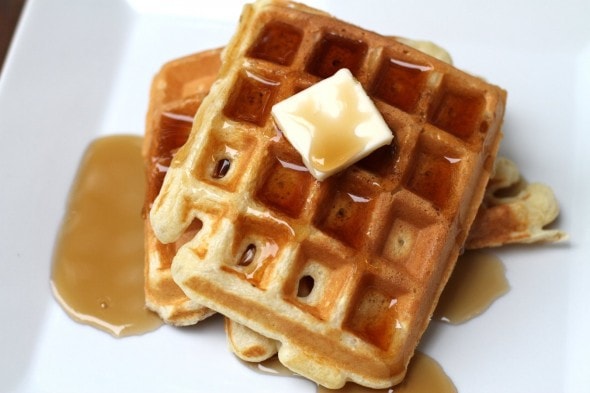 Having a kid who drives is very handy when you're sick.
Thursday
You know how I've said before that without a plan, when 5:30 rolls around, I lose all cooking knowledge and I'm like, "GAHHHH!! All I know how to make is grilled cheese sandwiches!!"
Well, that happened. I wasn't feeling super great still, I hadn't gone grocery shopping, and it was 5:30.
So, I ran out and bought bread and cheese and made sandwiches.
Friday
I'm feeling pretty good today, so I might make some homemade pizza tonight. But I also might opt for something easier, like pizza subs.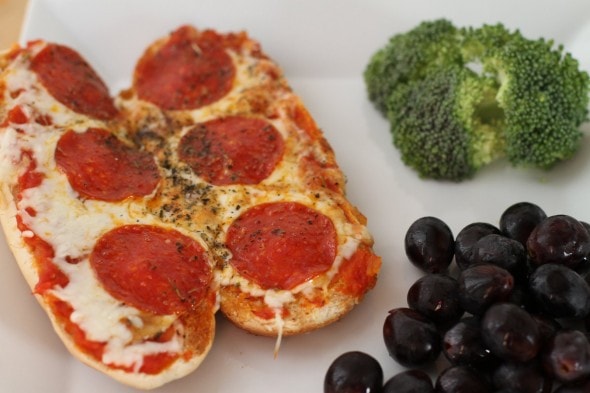 What have you been eating this week?
Hopefully it's been a healthier week for you than it was for me!