This past week hasn't exactly been a tip-top one as far as frugality goes.  While I was only seriously sick for a day, the food poisoning left me in an un-hungry, weakened state for the rest of the week.
Boo.
I'm not one to sit around for days at a time, so this was not my favorite thing ever.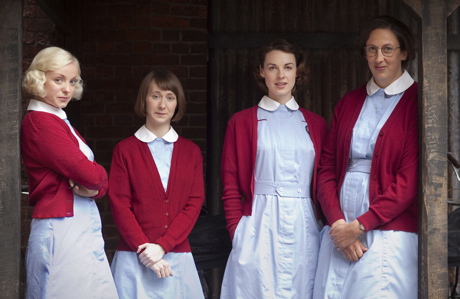 On the upside, my kids are old enough to be pretty independent, which means it IS actually possible to rest. And I did watch nearly three seasons of Call the Midwife on Netflix.
Even that gets old after a while, though.
(Incidentally, I thought the first two seasons were better than the third, and I wasn't surprised to read that those were the two seasons based on the actual books by the same name. The first season was hands-down my favorite though, both because of the storylines and the late 1950's fashions.  Also, is Chummy not the best character ever?? So lovable.)
Let's see if I can think of five frugal things. Because I did get off the couch for at least a little while last week.
I got a free part from Moen.
The hot water flow from my faucet started to be problematic, so I called Moen and they sent me a new cartridge, free of charge, with free shipping.
Yay!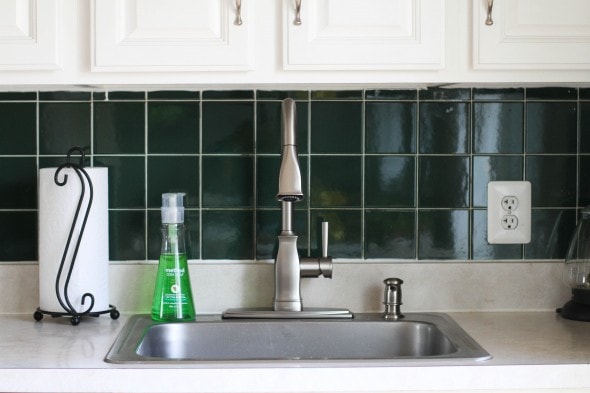 I put it in, and the hot water is back to its old self.
I'm noticing the spring mechanism in the soap dispenser is having issues too, so I think I'll call them to see if there's anything they can do.
I cleaned out the pipes underneath my kids' bathroom sink.
The bathroom sink wasn't draining properly, and the clog was more than I could reach through the sink itself.
Luckily(?), this has happened before, and I knew the pipes underneath the sink were very easy to take apart and reassemble.
So, I unscrewed them, gave them a good clean (so gross), and reassembled them.
The drain is working great again.
The End.
We replaced a toilet handle.
It broke while Mr. FG was at work, and I planned to let him deal with it post-work.
But Joshua got home earlier and volunteered to go buy the replacement part and put it in. He just needed a little help from me, and our toilet was back in business.
(Why yes. We DID have a lot of plumbing-related troubles last week. Oy.)
We managed mostly without takeout.
Mr. FG did eat a lot of lunches out, since he usually takes leftovers, and we were very short on those.
But as far as dinner goes, there wasn't a ton of takeout…just three subs on Tuesday, and a small pizza on Friday.  Phew.
I feel like that's not too bad for what could have been a very expensive week with the main cook and grocery shopper out of commission.
Ummm….
What for number five?  Hmm.
I used very little gas, because I went almost nowhere, aside from what was necessary.
_________________
Your turn!
Please do share your own Five Frugal Things in the comments. Inspire us!