What I Spent
Well…I'm happy to say that the freezer challenge was helpful for my grocery budget this week.
I did get my $25 Hungry Harvest box, of course.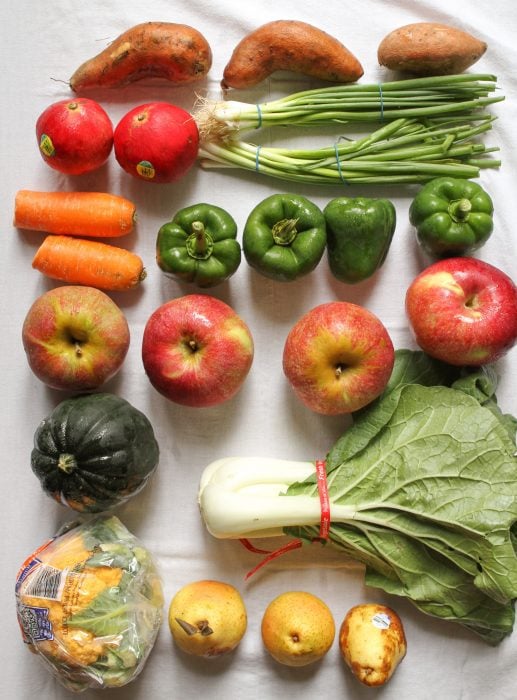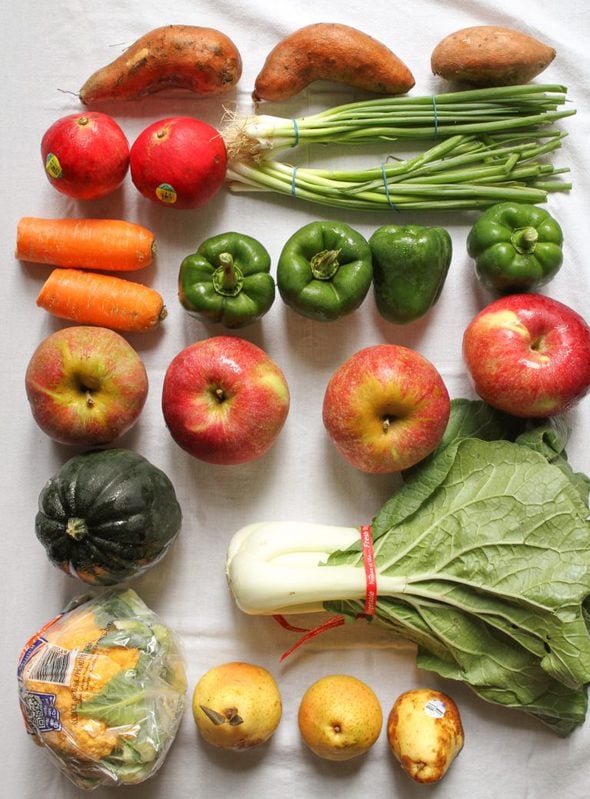 And on Sunday, I made a $33.68 stop at the grocery store to buy a bunch of snacky items for our Sunday night dinner (before the freezer challenge started!)
Also, we were out of dishwasher detergent, and Mr. FG picked some up for me at $5.49.
I needed spaghetti for the noodle cake, and also some chicken for ramen (because Zoe can't eat shrimp). And garlic. So, I stopped and bought only those three things for $10.92.
(I only needed a small bit of the chicken I bought, so I halved and froze the other breasts, which makes them easy to thaw and use in the future. That way they won't end up in a freezer challenge!)
Joshua picked up a $3 gallon of milk for me.
And I stopped at the produce stand to see if they had any bruised apples. They did! And they were $12.
So, I'm at $90 for the week. Whee!
October Spending
Week 1: $208
Week 2: $188
Week 3: $90
That leaves me with $114 for next week.
I do have all the frozen chicken left from this week. Plus, I have local beef in my chest freezer. So, $114 is in the realm of possibility if I plan it right.
What We Ate
I feel like you already know a lot about what we ate this week due to my previous posts. But here you go!
Monday
I thawed the half pork loin from the freezer, cut it into chops, and cooked them using this glazed pork recipe from Budget Bytes.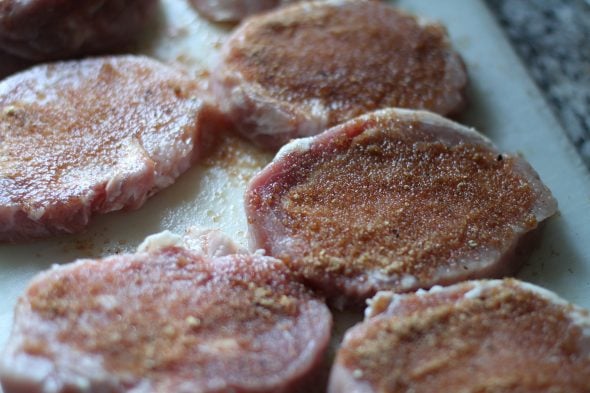 (I cooked them to the appropriate temperature, using my newfound knowledge!)
I also made mashed sweet potatoes (hey, hey, Hungry Harvest!) and these garlic breadsticks.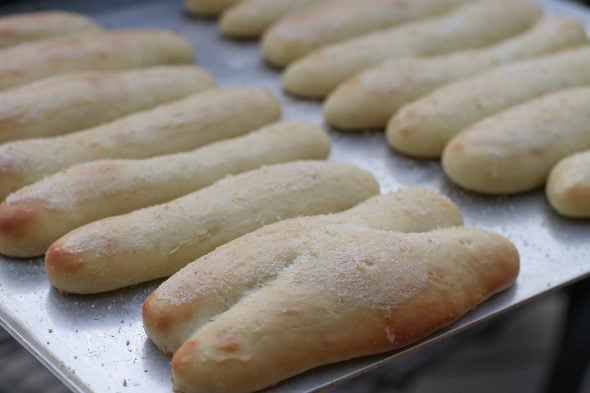 Tuesday
To use up the bone-in chicken breast from the freezer, I made the spicy chicken stir fry with the noodle cake.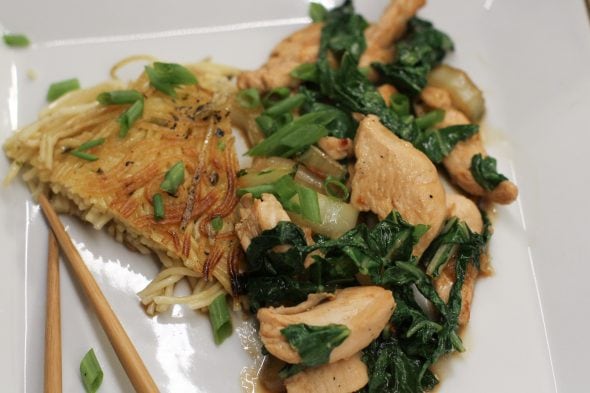 Wednesday
To use up the chicken bones from the freezer, Joshua volunteered to make ramen and I volunteered to be his sous chef.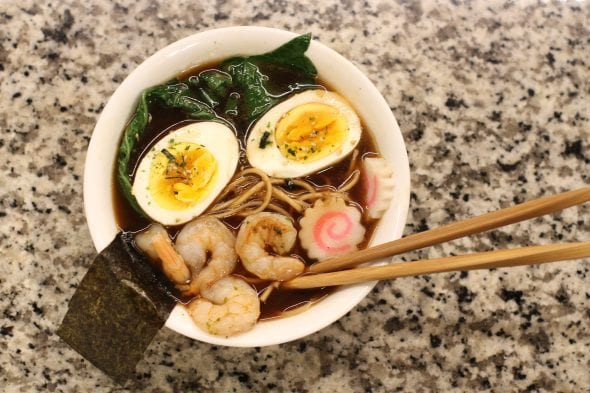 (I peeled shrimp, made the broth, grated ginger, peeled eggs, and washed dishes. All the not-glorious things. Ha.)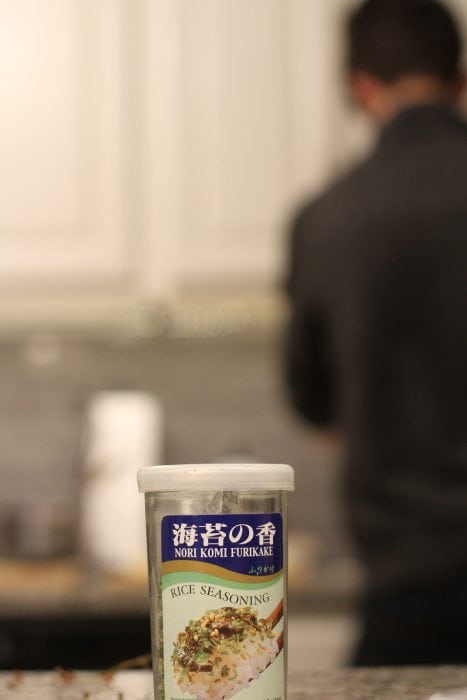 I cut up some random fruit from the fridge and set it on the table with our ramen, and it all got eaten.
Yay for cleaning out the fridge!
Oh, and the ramen and the stir-fry both used green onions from my HH box.
Thursday
I thawed the ground beef and also the two premade (homemade) hamburgers, and grilled them all up for dinner.
I was babysitting for three boys that we know from church, so I made a fire in our fire pit.
Because fire is very entertaining for pretty much every child alive.
So, of course we ate our burgers around the fire.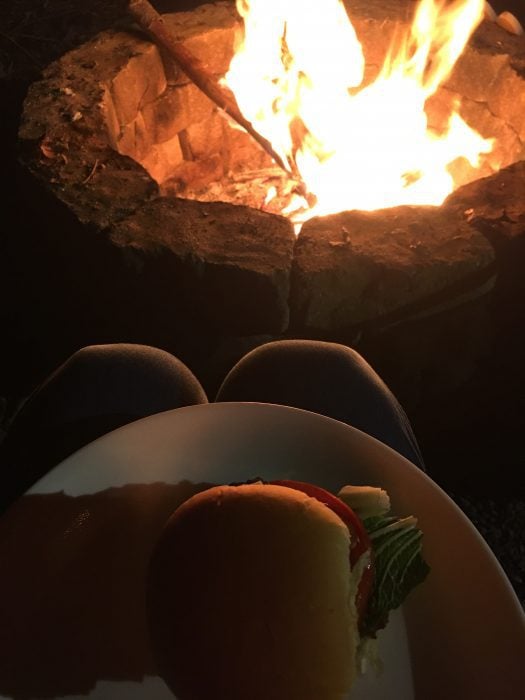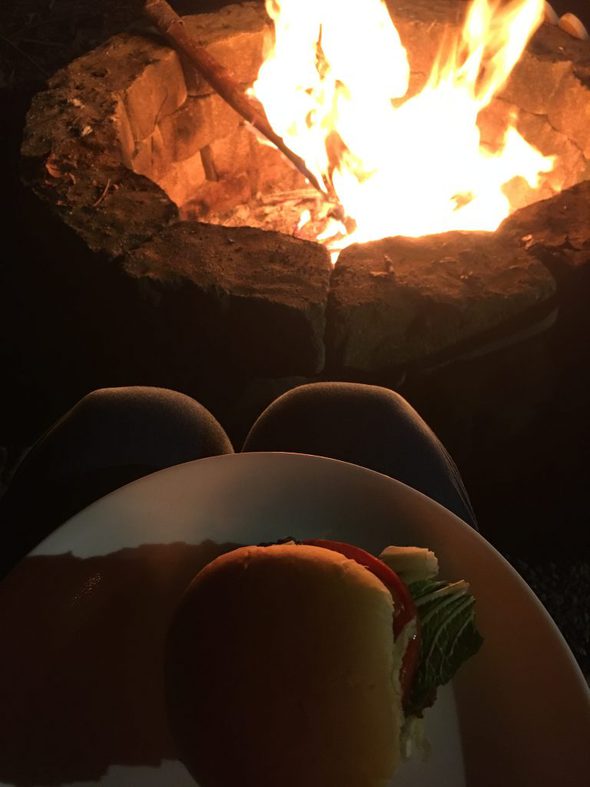 Friday
I'm thawing the jar of tomato sauce and I'll either make pizza or we'll have tortellini topped with tomato sauce. I'll poll the troops to see what the preference will be.
Although, you know…if I make pizza tonight, then I can save the tortellini for another meal next week, like tortellini soup. Which would be pretty helpful for my limited budget…so maybe I'll skip polling my crew. 😉
What did you eat this week? And how's your grocery budget going in October?
(hopefully better than mine!)
Save
Save