What I Spent
To start out, here's a quick reminder that a little soak in water magically revives wilted greens.
My downcast cilantro: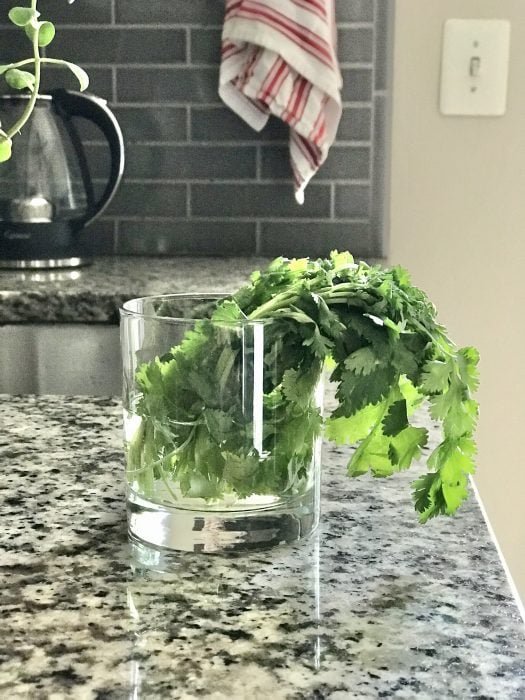 And my cilantro, revived: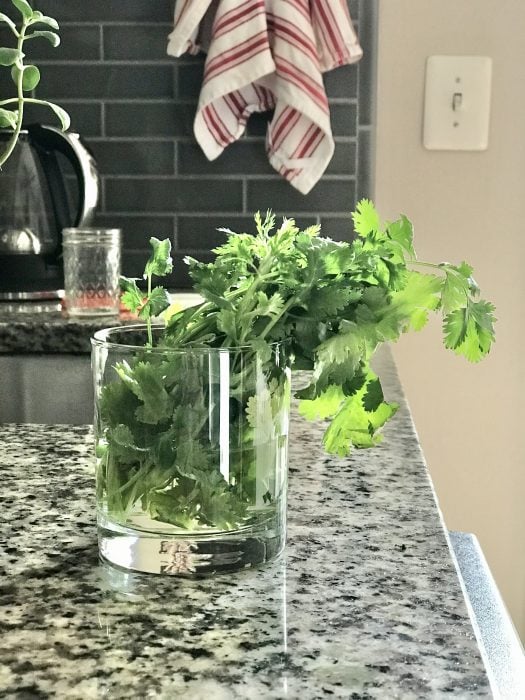 This works great for herbs as well as greens like lettuce or kale. And it costs almost nothing!
This week, I only spent $76 on groceries; a departure from the last few weeks of my spending. Whew.
Maybe I can keep this up for a few weeks to level things out after my expensive July.
What We Ate
Saturday
I made the German apple pancake recipe from the latest Cook's Country for the girls, and Mr. FG and I had a takeout date night.
Verdict on the new recipe for those of you that subscribe to Cook's Country: really good; only problem was that the pancake rose so high, some of the sugar dripped over the edge of the pan onto the bottom of the oven. I made mine with coconut milk so that Sonia could eat it.
Sunday
I made toasted sandwiches with smoked gouda, bacon, and chipotle mayo.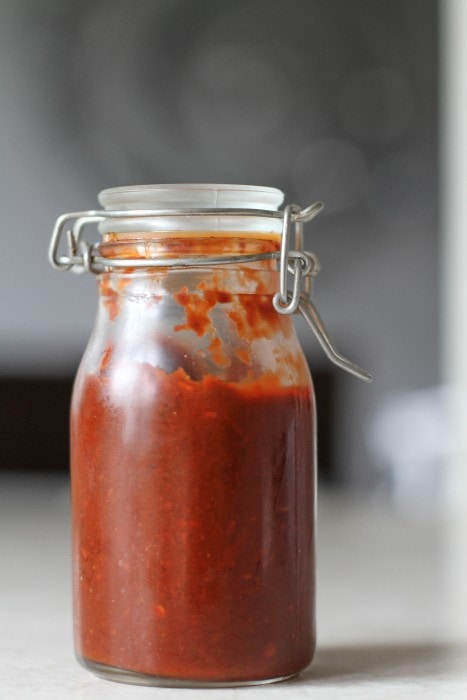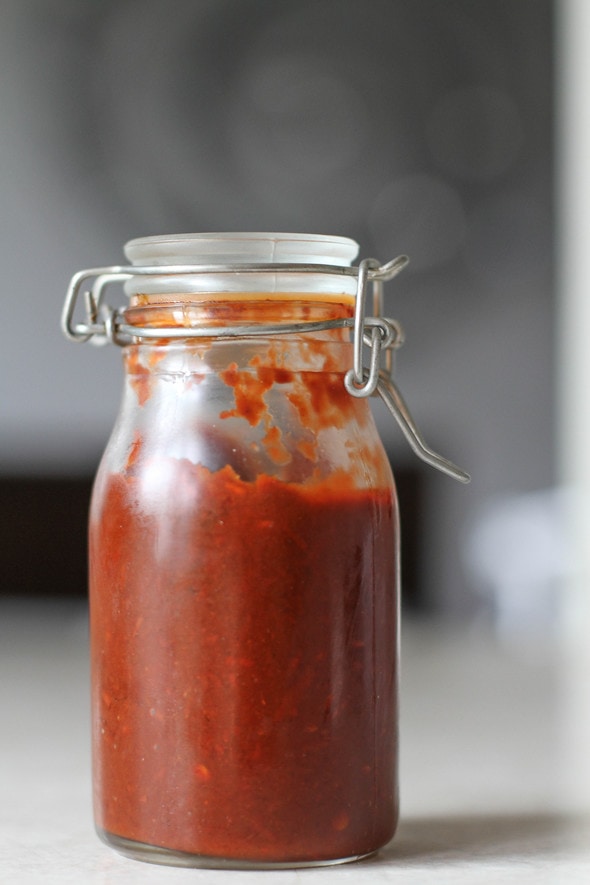 Here's how I store my blended chipotle peppers; that way they're always available for making chipotle mayo or sour cream.
Monday
We'd all eaten lunch at odd times, so no one was actually hungry at dinnertime. Those of us who got hungry before bedtime just fended for ourselves.
Tuesday
I tried the pork taco recipe from the latest Cook's Country magazine.
Verdict: it was fine, but not so good that I will find myself toasting, rehydrating, and blending peppers to make the marinade again. It just seemed like too much work for the result.
Wednesday
I made shrimp and grits, and we had fruit on the side.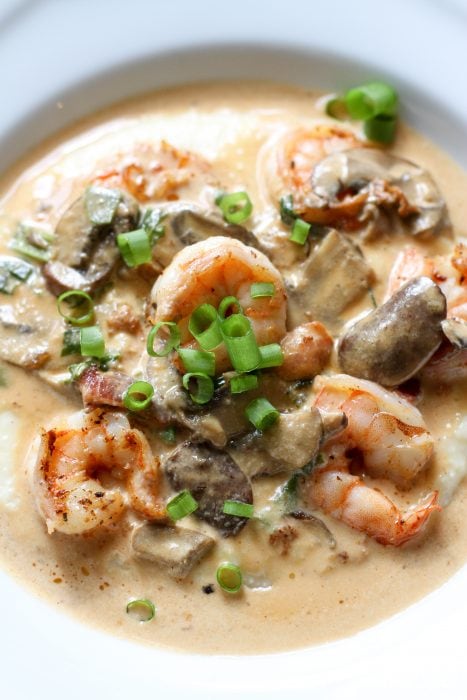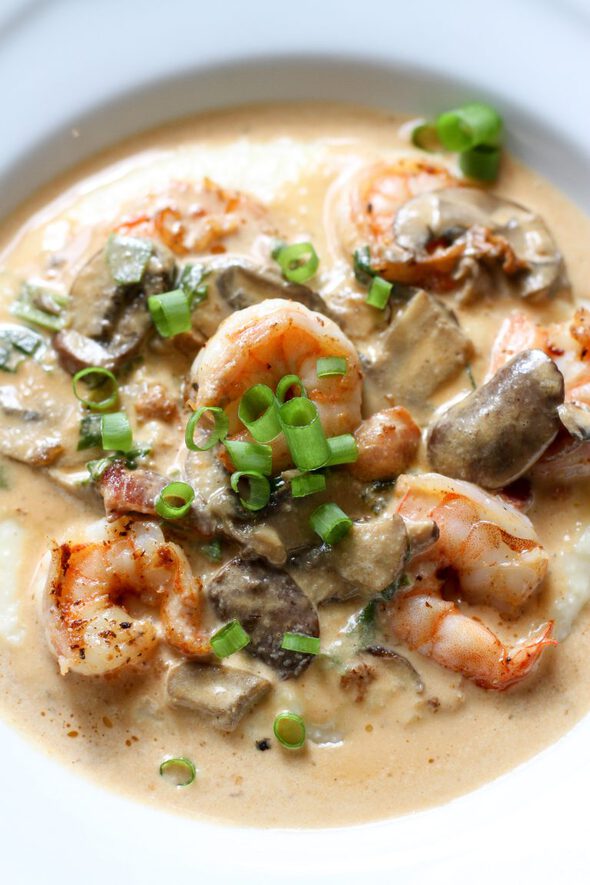 This was one of the first times that I felt annoyed at having half my stove broken; it was a little hard to cook the grits for 40 minutes while also cooking the bacon, shrimp, and sauce.
But I made it work.
Come on, new stove! Show up soon!
Thursday
I used leftover taco meat from Tuesday to make burrito bowls (rice, cheese, pineapple salsa, veggies, chipotle sour cream, etc.)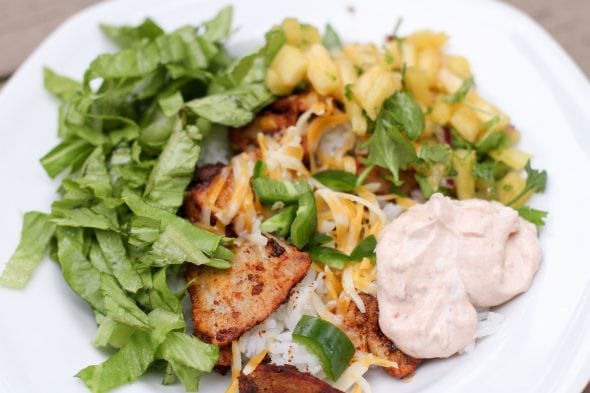 Friday
My new-to-me waffle iron arrived from eBay, so I think we might have waffles to try it out!
What did you eat for dinner this week?