New here? Thankful Thursday is something we've been doing in these COVID times; an exercise to help us hunt for the good that is in our lives and in the world, even in the midst of a pandemic.
This week, I am thankful:
-that our power stayed on during the storms
Tropical storm Isaias moved on through here this week, and we did not lose our power or experience any other serious damage.
Lots of small branches are down, but those are no big deal.
-that my neck is feeling so much better
I'm done with in-office PT visits now, and I'm really happy that my range of motion is so much better.
-that I can still use half of my stove
Waiting for a back-ordered stove would be so much more painful if I had no working burners!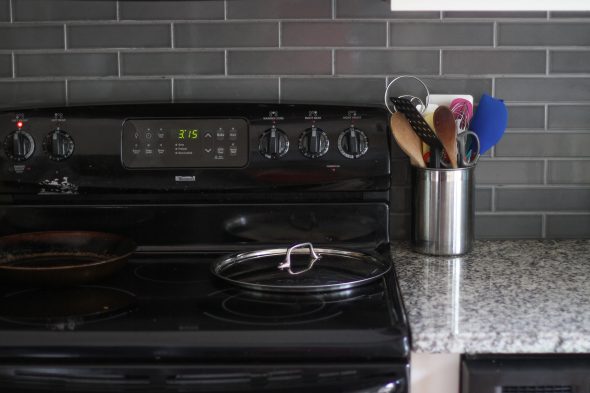 (In case you missed it, I shattered my glass stove top. And it is completely my fault.)
-that we had money saved to order a new stove
It would be more ideal to, you know, not break a stove in the first place. But, I am grateful we had money in our home fund to cover the expense.
-that Covid deaths numbers are staying low here
Some of our other metrics have taken a slight turn for the worse, but the deaths have been down at rates comparable to early April for a while now.
-that the heat has been a little milder
I felt like July was one long heat wave, with day after day after day in the high 90s + lots of humidity.
Recently, we've had some less-hot days, and I am not feeling quite as miserable when we go for walks in the morning.
-that we have all stayed healthy so far
And none of the older people in our extended family have gotten sick either.
-for my new Snoopy glass
Mr. FG and I took Sonia to a nearby antique shop just for fun, and Mr. FG found this Snoopy glass in a back corner.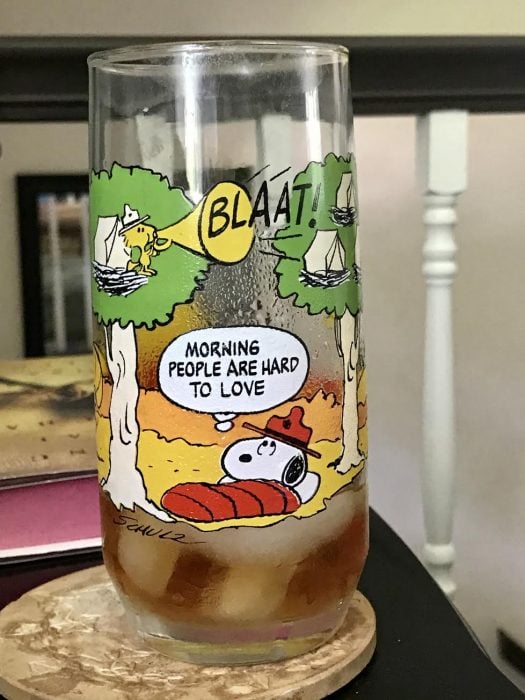 So, I am now the proud owner of a Snoopy drinking vessel. 😉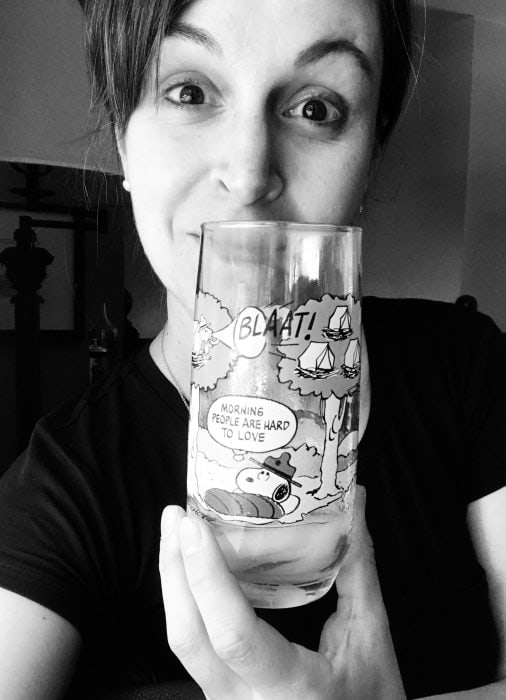 I don't really agree with the sentiment on the glass (I am one of those morning people!), but Snoopy and Woodstock are so cute, it's all right.
-that we have been able to afford braces x 3
Mr. FG got Invisalign last summer, Zoe just started with regular braces in July, and Lisey got her Invisalign this week.
All three cases are correcting bite issues that would get worse over time, so they are medically necessary, and insurance does pay part of the cost.
But even with insurance, there's still a pretty big out of pocket expense, and I'm thankful we have the money for it.
You know what's funny? We always thought Sonia was for sure going to need braces because her mouth was tiny. But as it turns out, she's the one who doesn't need them!
-for our cute cat
I enjoy her myself, but I particularly appreciate the joy she brings to the girls.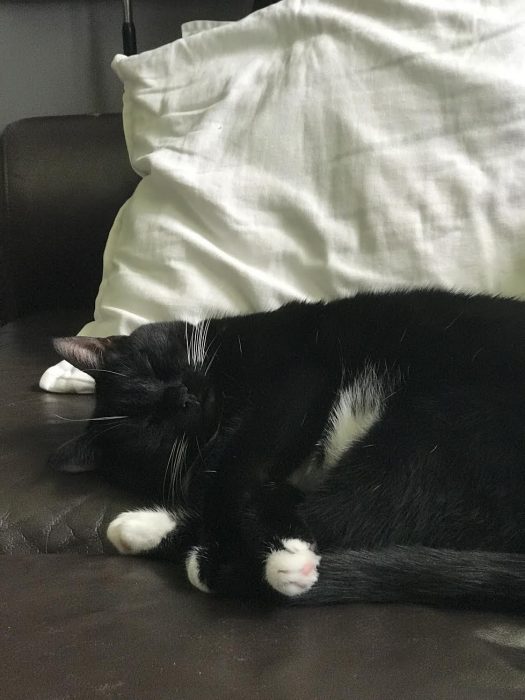 -for all the fresh fruit that's available right now
This is one of the best things about summer; so much good produce for good prices.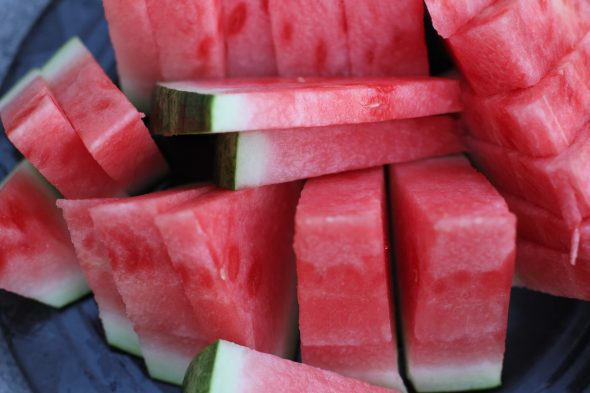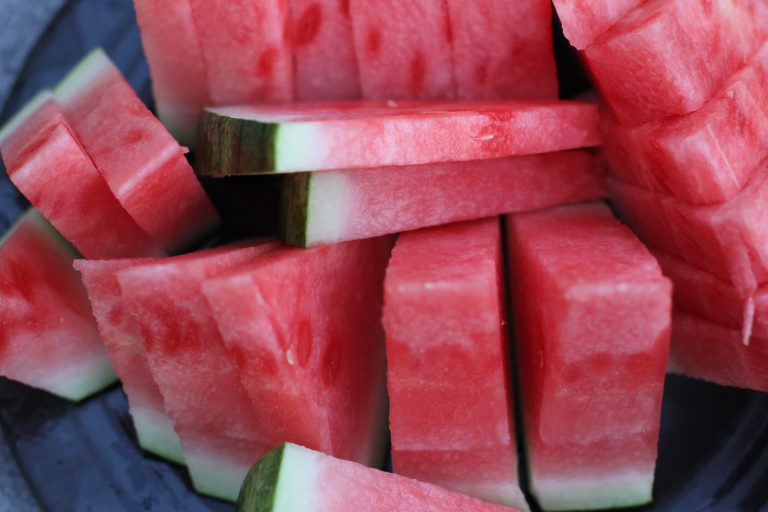 Watermelons in January are expensive and not that delicious.
Watermelons in July are super affordable and very delicious.
What are you thankful for today?