This is going to be kind of an off-topic post, so if you hate that kind of thing, you can stop here!
2016 was kind of a weird year for me.
I know that's true of 2016 for the world in general, but it was definitely a weird year for me personally too.
There was a lot of change at our house, for one thing.
Joshua got his driver's license, he and Lisey got their first jobs, Lisey had her tonsils out, Joshua had his wisdom teeth out, I had functional rhinoplasty, Lisey started her first non-homeschool classes, we went on vacation without Joshua for the first time…
And there was change in me.
I don't feel like I'm really the same person that I was when 2016 started, and mostly, I think that's good.
If you were my therapist or if I sat down with you over a cup of coffee (well, probably chai), I could tell you a more personal, detailed version of what has happened to me. But I'll try to sum it up in a sharing-publicly-on-the-internet fashion. 😉
I learned:
…that it's ok to color outside the lines.
And that some of the lines I was staying inside were dumb, self-imposed or other-person-imposed lines that didn't matter.
I hesitated for years to get a nose hoop instead of a stud for fear of what people would think. But I quit caring about that and did it anyway. People who would change their minds about me over a nose hoop probably aren't people who really love me for me anyway.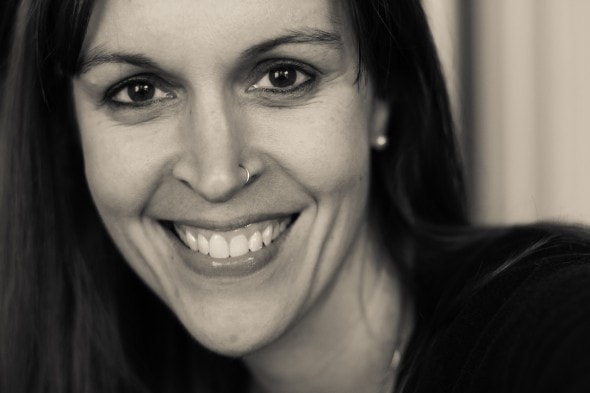 (This was before my surgery. I am currently nose-piercing-less due to my nose surgery)
Not every aspect of this change is internet-shareable, but I did some things I've never done before. Like, I bought red pants, I made spontaneous donut runs with Joshua and Lisey at 10 pm, I dyed my highlights (purple, then red, then pink), I stayed up too late, I hung out with friends when I had plenty of other work to do, and I baked cookies late at night just because I wanted some.
(None of which is particularly shocking, I know!)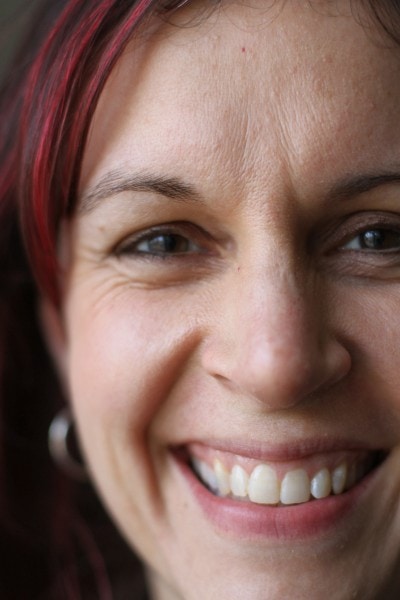 (mid nose-surgery recovery here)
I think I'm just kind of questioning the, "You shouldn't do that!" voice in my head and evaluating whether it's valid.
Did God say this is a thing that's not good for me? Or is that a rule someone else made up?
And if it's something someone else made up, I'm ignoring it.
Life feels a lot lighter now that I'm not carrying around the rules and expectations of other people.
…that people usually feel valued when you delight in them.
I think I had this revelation when I was reading Tim Keller's book on prayer, and he was talking about God enjoying us, or us enjoying God. I can't remember.
And I know I've heard this concept before, but for some reason, it stuck with me this time.
If I am running around like a crazy person being super productive and doing all kinds of things that appear to serve my family, that doesn't necessarily make them feel valued.
And I realized the same is true for me. While I am grateful for the things that Mr. FG does for me and our family (paychecks are a lovely thing, for instance), what actually makes me feel loved is the delight that he takes in me. He likes to spend time with me, he thinks I'm cute inside and out, he thinks I'm hilarious…he values me for me.
Or when I think about my grandma, who died when Lisey was a baby, what I remember is the way that she made me feel loved because she was delighted to see me. It didn't matter that her house wasn't perfectly neat and clean and clutter-free…I always knew she loved me and so her house was one of my favorite places to be.
I like neat and clean as much as the next person, but I do not want to pursue that at the expense of other, more important things like loving the people in my life.
So, I've spent less time this year being productive and more time enjoying the people around me.
And you know what? Nothing really super terrible has happened as a result of me doing less and producing less.
Sure, I'm a little more last-minute now, and sometimes I don't have blog posts up every day, and my house is a little messier than it used to be, and sometimes I go to bed with a messy kitchen, but the people who live in my house are more valued, and that beats productivity any day.
(Lisey calls me Mom 2.0 now. Ha.)
…that work will never be done.
My productivity efforts now are a little different…I'm thinking more about what will serve the people around me rather than what will help me reach that elusive "all my work is done" state.
There is ALWAYS another thing to do at the end of the to-do list. Trying to reach the end of work is like trying to run a never-ending marathon and if I don't give up on that, there never will be space for things that are more important than work.
So.
I'm thinking more about how I can efficiently get things done so that I can have more time for spending with people, rather than trying to get things done so I can get more things done.
And I am better about dropping my plans and productivity to hang out with my people. It's not all going to get done anyway.
I think I'm just kind of letting things go a little more than I used to, and that's a healthy change for me.
_________________
Now, you'll notice I said "for me". Maybe some of you need to become more productive or you need to work harder than you are right now, and I don't want you to hear me saying that you need to grow in exactly the same ways I do.
Maybe your house is such a wreck, it's not serving your family well. Or maybe you're spending too much time hanging out and relaxing and not enough time getting your work done. Or maybe a 10 PM donut run isn't something you need more of in your life. 😉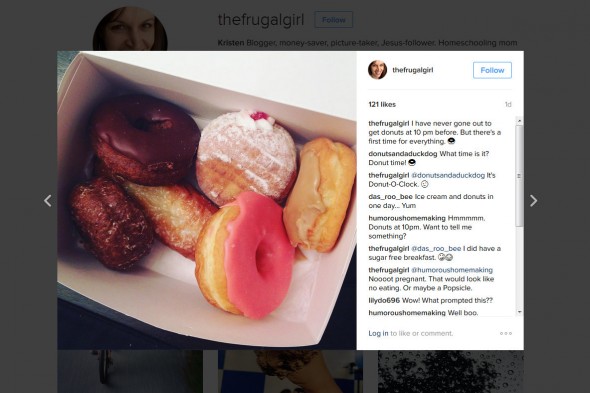 But for me, spending less time doing and more time being is a healthy change because my default is to be in go, go, go mode. And since another default is to color so very far inside the lines, it's good for me to be slightly more adventurous.
Oohkay. I think that's about all I have to say on this subject.
And we'll be back to regularly scheduled programming tomorrow with a baking recipe. 😉
_________
If you want to, feel free to share what you learned in 2016 in the comments. And if you blogged about it, share your link!
Save