Given that this is a frugal community, we are always sharing about ways that we've saved money, or ways that we've avoided buying something.
But one day on a post, reader Reese suggested that we should all share something we've recently bought that we didn't absolutely need.
I think this is a good idea because as I've said lots of times before, I am not interested in living a life of deprivation. I'm interested in living a rich life while spending less.
So, while I obviously do put a lot of effort into saving money, I don't keep my budget to the absolute bare minimum that I could.
Sometimes, it's lovely to buy something just because it makes you happy, not because it's something you need.
And if you are careful with your spending overall, you usually can find some budgetary wiggle room to splurge on something that is solidly in the "want" category.
I'll go first, obviously. 😉
You know how I bought that pair of purple Converse, but I accidentally bought a men's 8 instead of a women's 8?
I listed them back on eBay and they sold this past week. Yay!
So then I hopped right back onto eBay to browse the Converse in my size, and I came across a pair of coral low-tops. OOOH.
They were my size, so I plunked down the $30 and bought them.
These shoes are most definitely a want and not a need; I already have plenty of sneakers.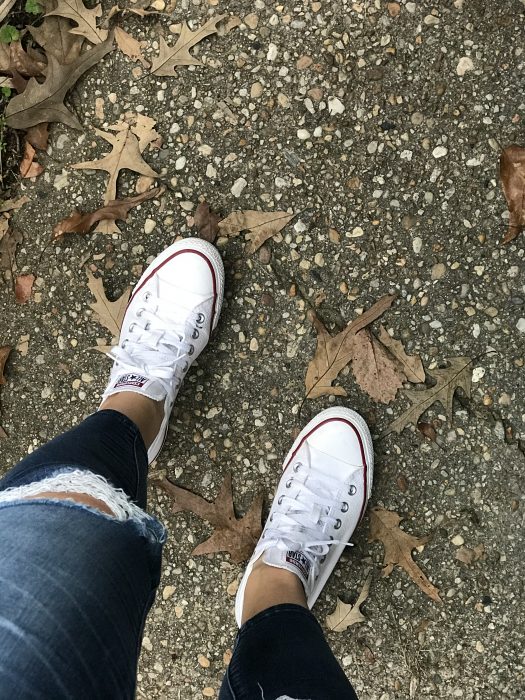 And not only that, I already have three pairs of Converse (all from eBay)!
But these are not a super expensive splurge, and colorful shoes make me pretty happy.
I feel good about this. 😉
Sooo, now it's your turn.
What's something you bought that you didn't actually NEED?