It's time for a freezer-challenge report!
(Here's the start of my challenge and the rules I made up for myself.)
The state of the freezer
Remember how crowded my freezer was initially?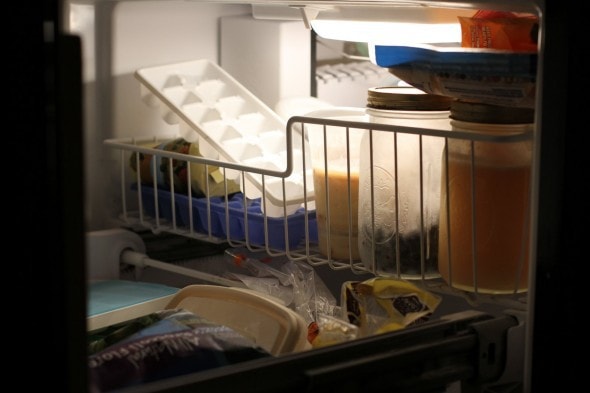 Here's what it looks like as of this morning: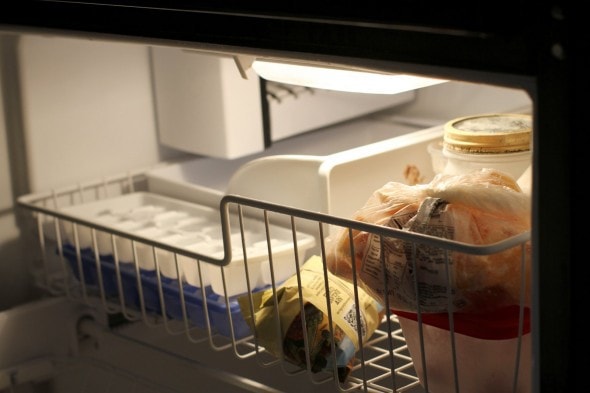 From a week and a half ago: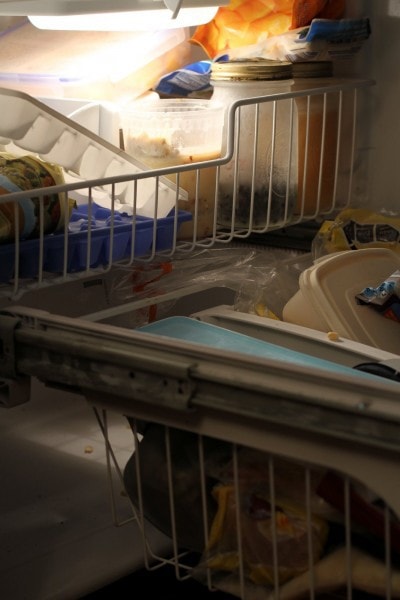 And now: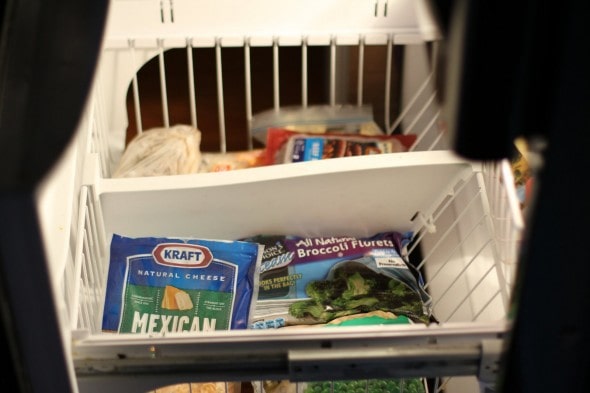 It is so, so, so nice to be able to open and close the drawer properly. And getting ice cubes is way simpler now. 😉
What did I use up this week?
I mixed thawed leftover taco meat in with freshly made sloppy joe filling (I made a little extra sauce).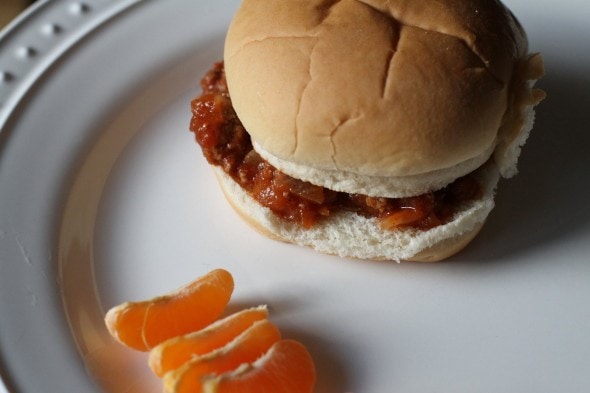 Last night I made corn chowder to use the salt pork. It was a pretty fussy recipe and I thought bacon could have been used just as easily as salt pork.
So I don't think I will buy salt pork again, especially since I'm probably not making the soup again.
(The corn chowder also used up a jar of turkey bone broth from my chest freezer. Bonus points!)
We had fish cakes one night this week to use up some bread crumbs, but I had so many crumbs, even a double recipe of fish cakes didn't use them all up.
I'm ok with that, though, because I know I'll make fish cakes again in the not-too distant future, which means these crumbs are not going to go to waste.
Also used since my last report:
-chicken leg quarters
-leftover pulled chicken
-two hamburgers
-the lime juice (I put it on some Tex-Mex leftovers from our last date night!)
What I have left
-corn tortillas
-bratwurst
-two packages of breakfast sausage
-slow-cooked beef, which I think has some Mexican seasonings
-a small amount of bacon
-a package of broccoli
-a package of peas
-a partial package of Mexican cheese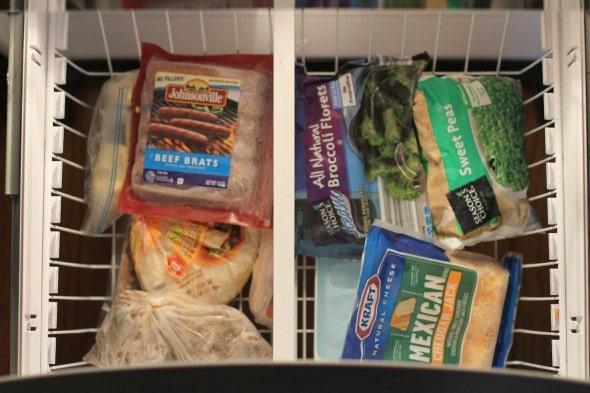 The one package of breakfast sausage is unopened and pretty darn new, and I think I'm just gonna put it in the chest freezer for future usage. The other is partially used and I feel like I should just finish that one up.
I feel pretty good about my chances of using most of this up by my self-imposed Wednesday deadline.
Except for the peas.
I'm considering throwing a ziploc bag around the peas (the bag has a hole) and putting it in the chest freezer for use as a flexible ice pack.
None of us likes peas anyway (whyyyyy did I buy them???) and they've been sitting there with a hole in the package for who knows how long.
__________________
I'm really happy I decided to take on this freezer challenge and I'm also really glad I gave myself the freedom to buy new ingredients to help me use up the old ones.
This simple bit of grace has helped to make our freezer challenge significantly more delightful that it would have been otherwise.
Less stress, more deliciousness.
I highly recommend it.
I know some of you are doing this along with me, so, tell us! How's it going? Have you managed to make something good out of your freezer odds and ends?