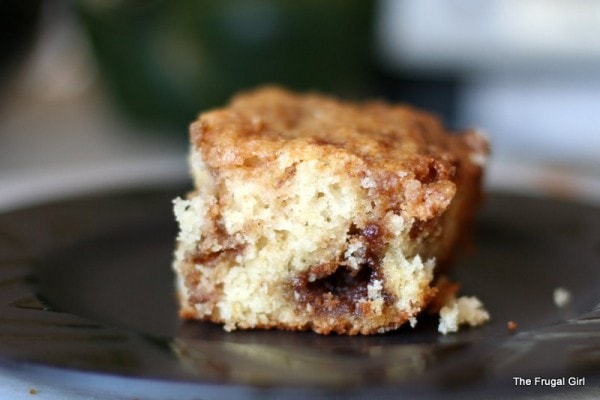 Today is the day to use c's in blog titles, apparently. It's also a non-yeast day here on Wednesday baking. Although I made this recipe and took pictures a few weeks ago, coincidentally, I am completely out of yeast at the moment (boo!). So, it's appropriate timing.
I received this recipe as a newlywed from not one, but two women at my church, and I've used it here and there over the last 12 years when I need a coffeecake but don't have time to mess with yeast.
You may have noticed that yesterday, I managed to upload a printable PDF version of the Tortellini Soup recipe (woo!). I'm doing the same thing today, and I plan to continue that every time I post a recipe. Thanks for all the free PDF writer suggestions…I'm most appreciative!
Because this coffeecake uses no yeast, the preparation is about as simple as that of muffins. You mix the dry ingredients together: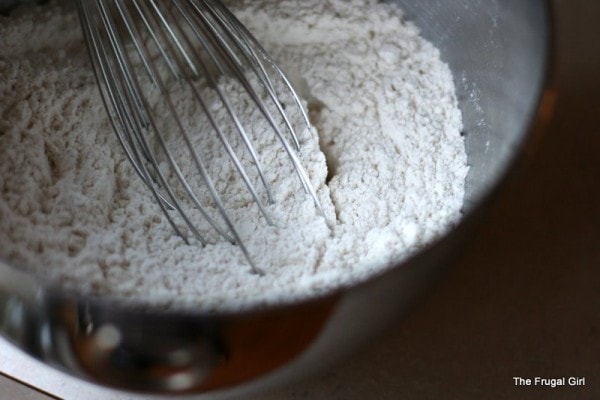 Cream the butter and sugar, and add an egg and some milk.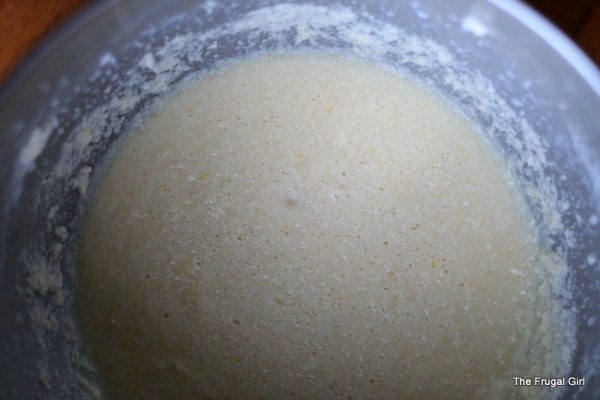 Combine the two, and spread into a greased 8×8 pan (or a 9×13 if you're making a double recipe, as I was this particular day).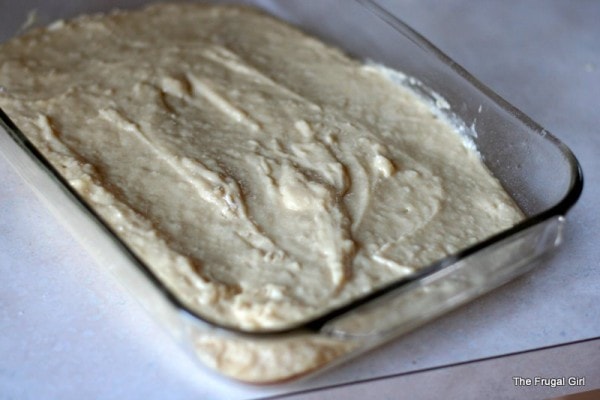 Now, that boring-looking white blob of dough is a coffeecake, but it's not a cinnamon crumble coffeecake. So, to lift it out of the boring realm and into the heavenly, mix the brown sugar, butter and cinnamon together.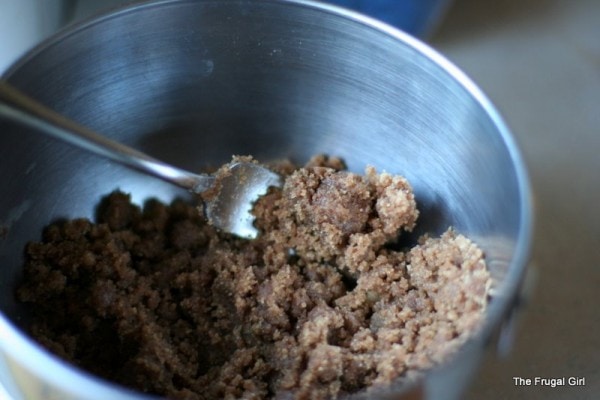 and dump it all on top of the coffeecake.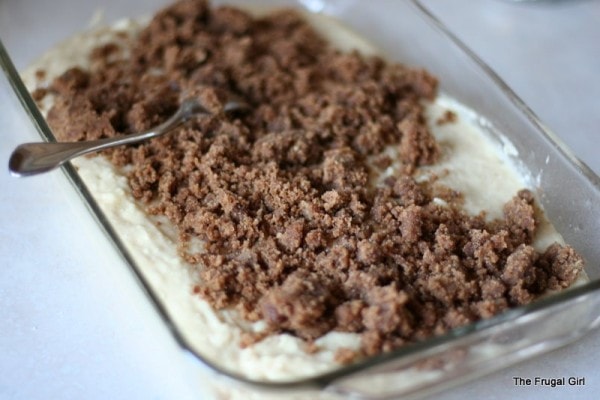 Using a fork, swirl the cinnamon mixture all through the coffeecake dough.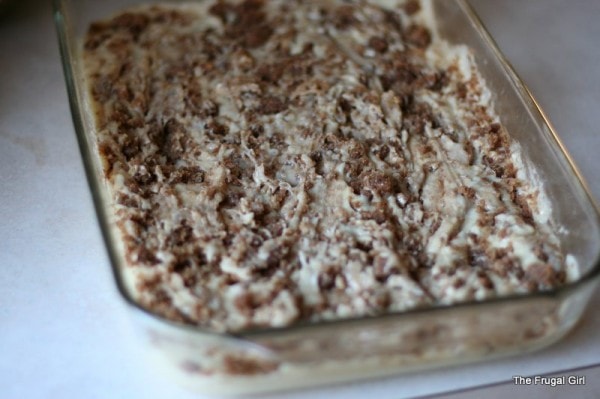 Then, bake it and enjoy the cinnamon-y goodness.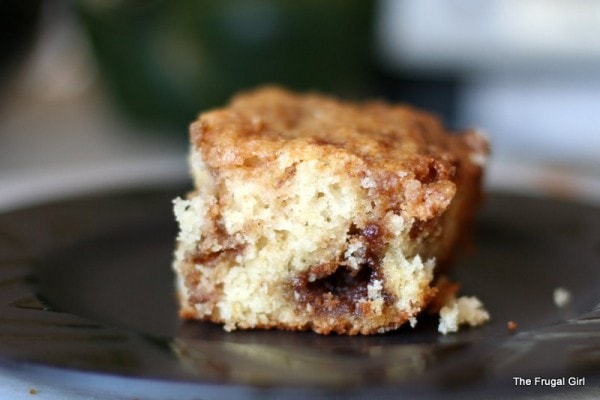 Here's a printable Cinnamon Crumble Coffeecake Recipe, and for those of you who don't have a PDF reader, here's a regular version.
Cinnamon Crumble Coffeecake
Coffeecake Ingredients
3/4 cup sugar
1/4 cup softened butter
1 egg
1/2 cup milk
11/2 cups flour
1/2 teaspoon salt
2 teaspoons baking powder
Cinnamon Crumble Ingredients
1/2 cup brown sugar
2 tablespoons flour
1 1/2 teaspoons cinnamon
2 tablespoons melted butter
Directions
1. Heat oven to 350.
2. Cream butter and sugar, and mix in egg and milk.
3. Combine dry ingredients in a small bowl.
4. Gently mix dry ingredients into wet ingredients just until moistened, and spread into a greased 8×8-inch baking pan.
5. Combine cinnamon crumble ingredients and sprinkle atop coffeecake dough. Using a fork, swirl cinnamon mixture through dough.
6. Bake in a 350 degree oven for 25-30 minutes.