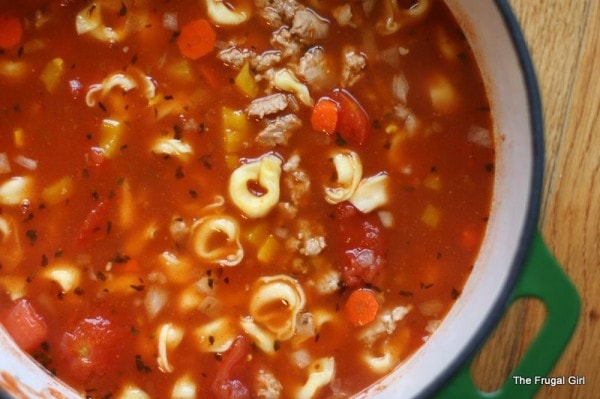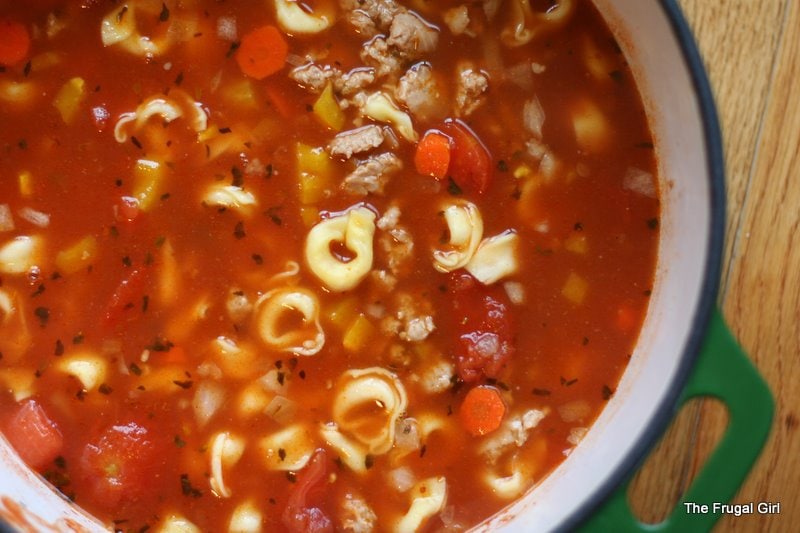 I've been meaning to post this recipe here forever, but have not, for one reason or another, gotten around to it. I made it again just the other day, though, and was freshly reminded that it really did need to be shared.
I got the recipe from my mom a few years back, and it's been a staple at our house ever since. It's simple, customizable, and inexpensive if you can get the turkey sausage and tortellini on sale.
Tortellini Soup
Printable Tortellini Soup Recipe (ta-dah!)
1. Brown:
1 pound sweet Italian turkey sausage (I use Shady Brook Farms…my favorite!)
1 cup chopped sweet onion
1 clove garlic, minced
2. Add, and simmer 30 minutes:
5 cups beef broth (use homemade, canned, or reconstituted bouillon)
1 pint (2 cups) canned tomatoes
8 oz. tomato sauce
1 cup sliced carrots
1 medium pepper, chopped
1/2 teaspoon basil
1/2 teaspoon oregano
1/2 teaspoon rosemary (I omit this)
3. Add and boil for 1 minute:
1/2 cup red wine or sherry
8 oz. fresh tortellini, or 4 oz. dry tortellini, cooked according to package directions
Want to see how easy this is? Just brown the first group of ingredients: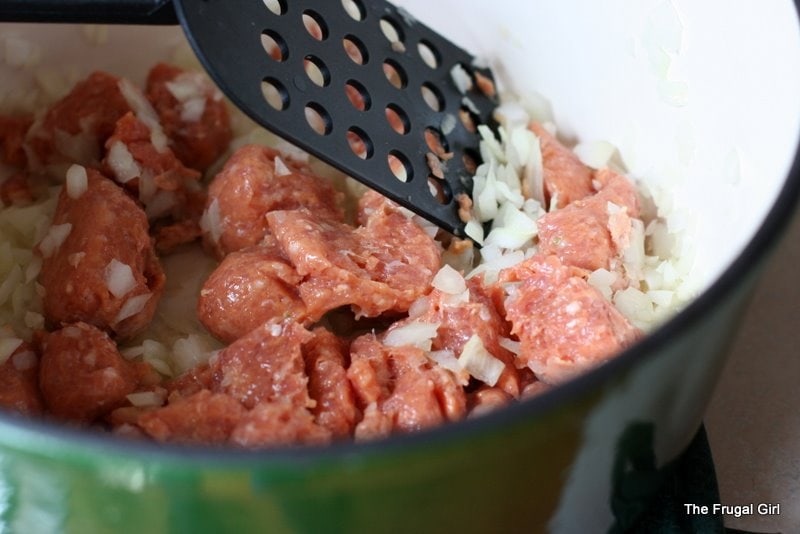 Add the second group and simmer: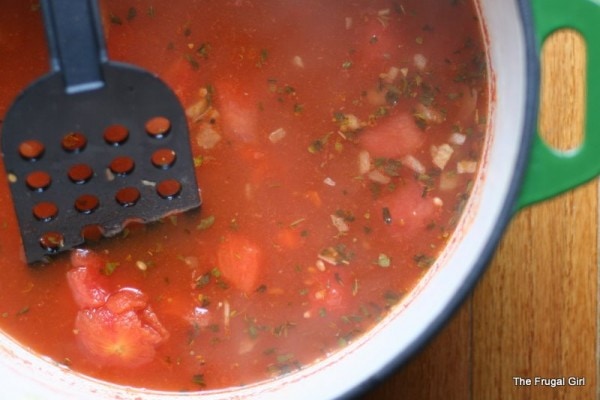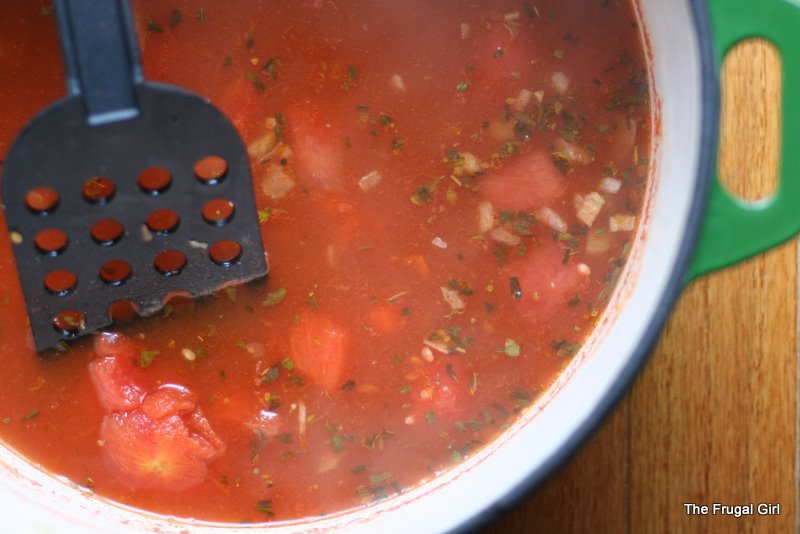 (I don't really like my sausage to simmer, so I complicate matters by taking it out of the pot while I simmer the second group of ingredients.)
Although you can certainly use fresh tortellini, I've found the dry variety to be the least expensive option. I usually use Barilla.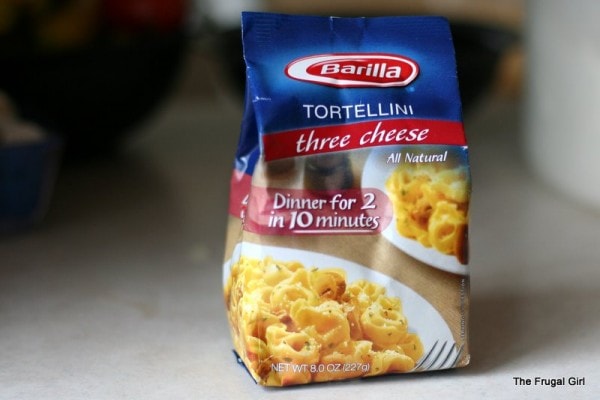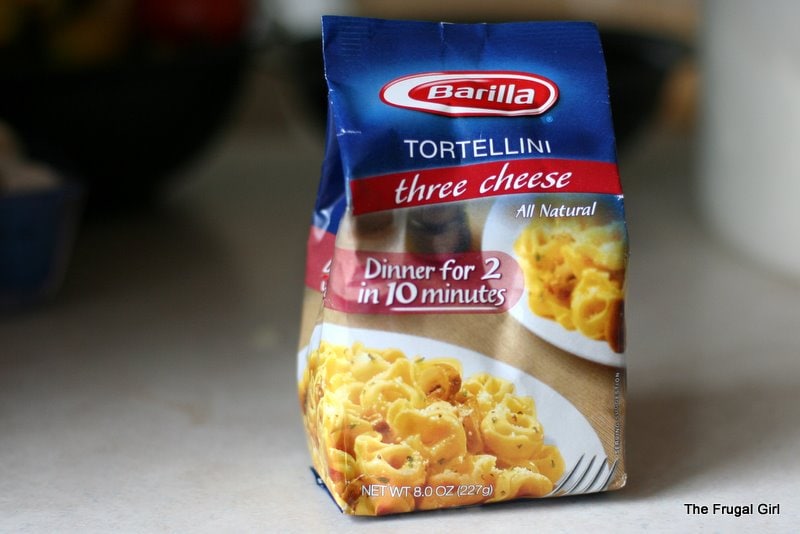 It's kind of like having fresh pasta, except that it's much more shelf stable.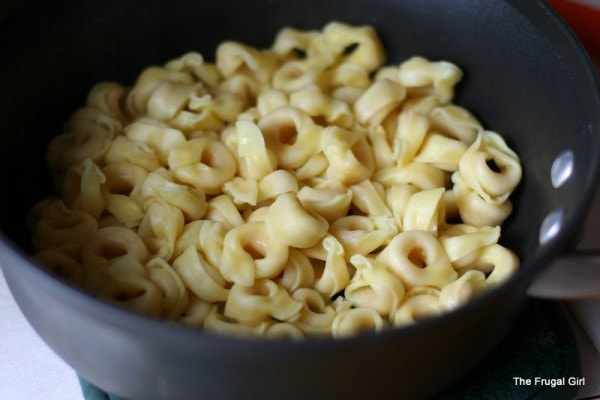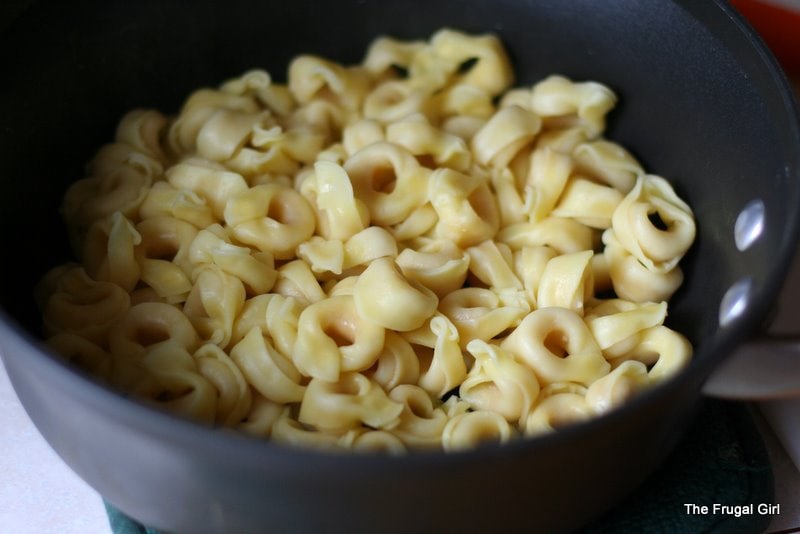 Add the cooked tortellini, wine (and the sausage if you decided to complicate matters by taking it out!).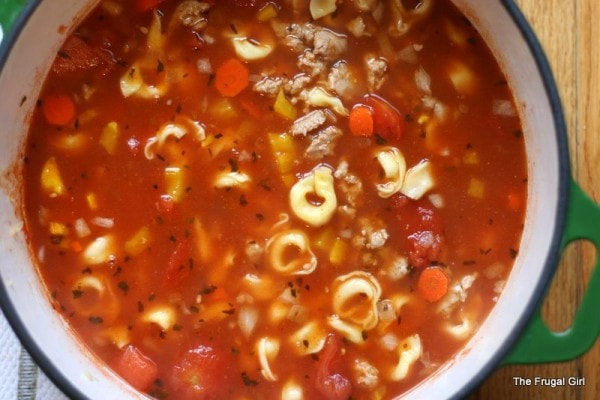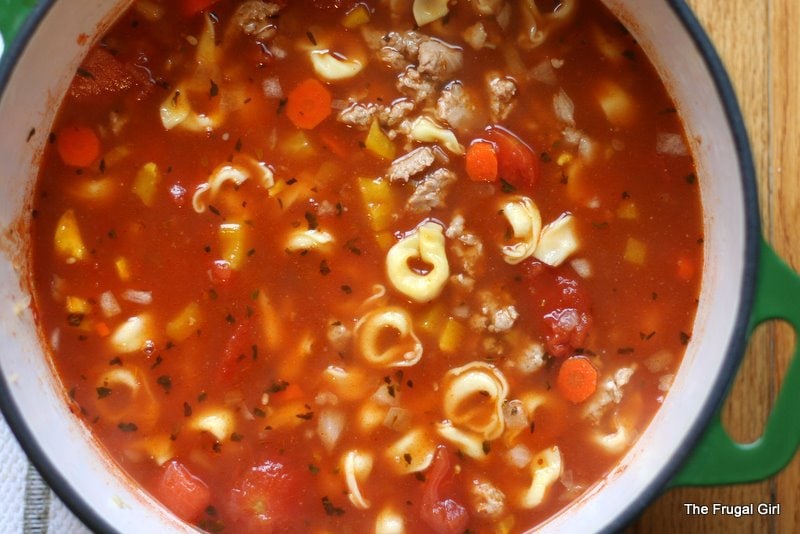 I like to serve this with some homemade bread, like
If you'd like some other frugal dinner ideas, take a peek through the Main Dish and Pizza categories.