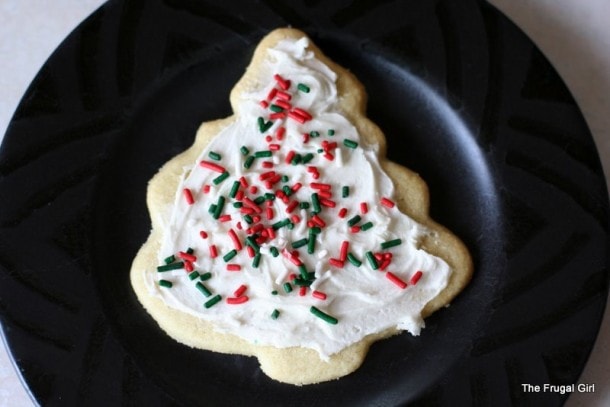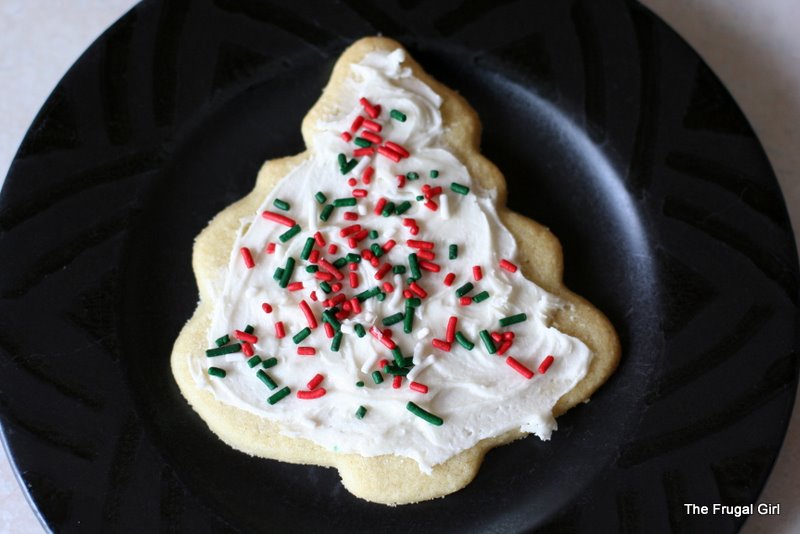 Yesterday, the kids and I baked cookies (with cookie cutters that were bought for pennies in Januarys past).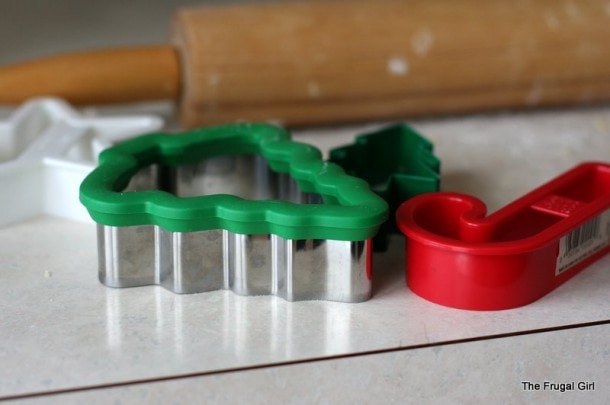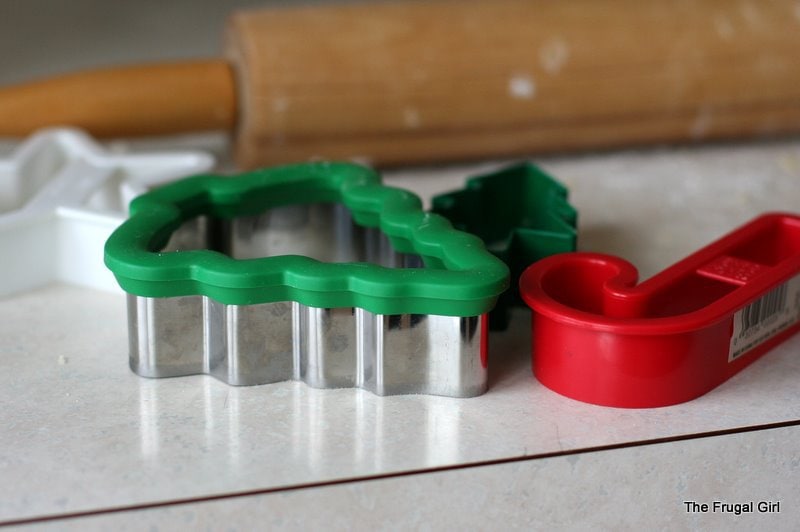 This was always one of my favorite Christmas activities when I was young, and my kids are like me in that regard.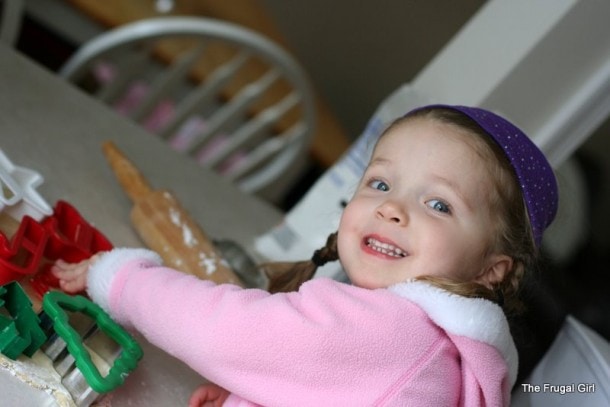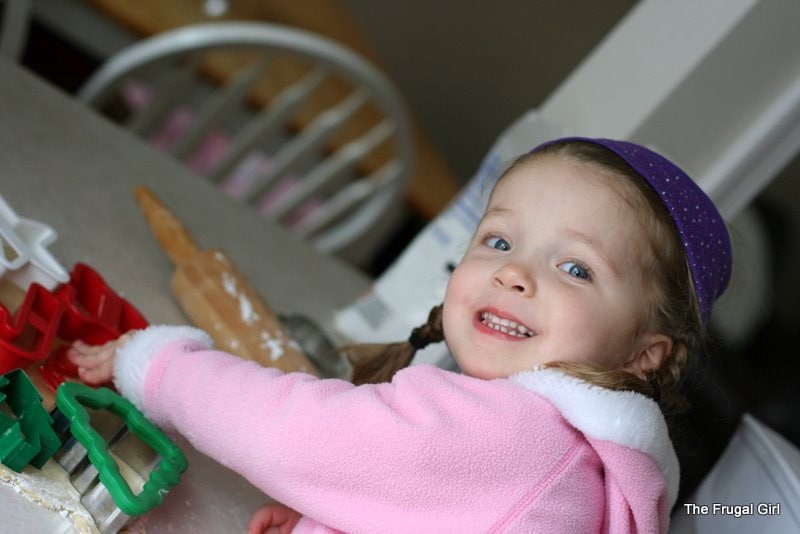 They enjoy the whole process from cutting the cookies out….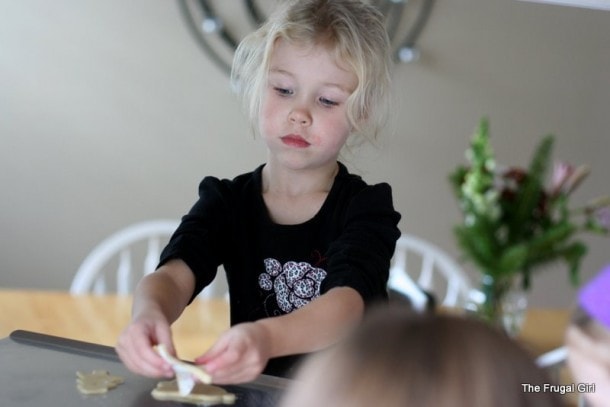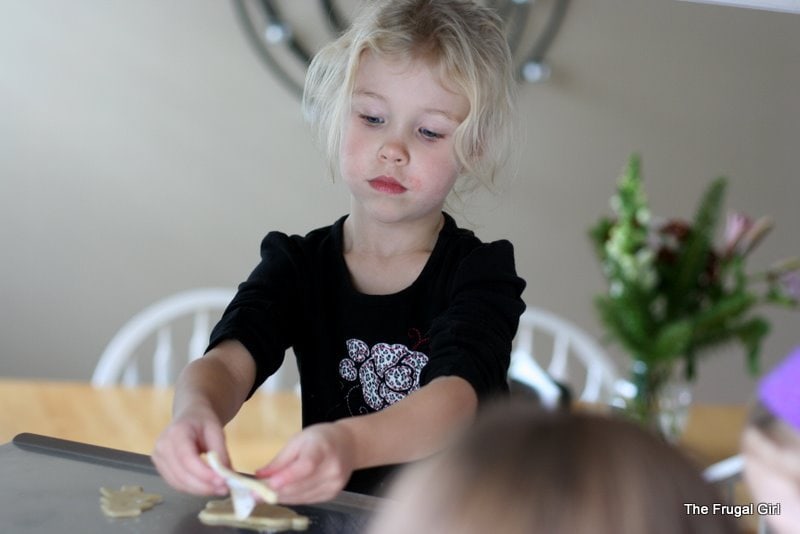 to decorating.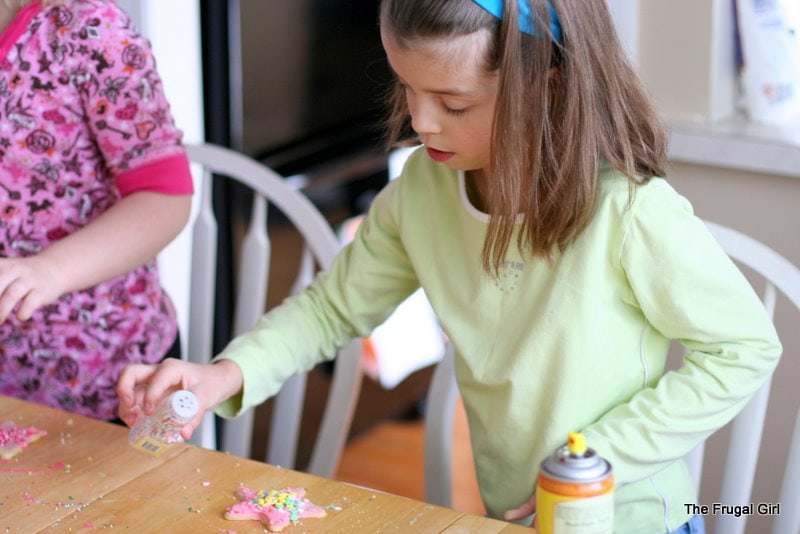 They're all quite fond of liberally using sprinkles (which were, naturally, purchased post Christmas on deep discount).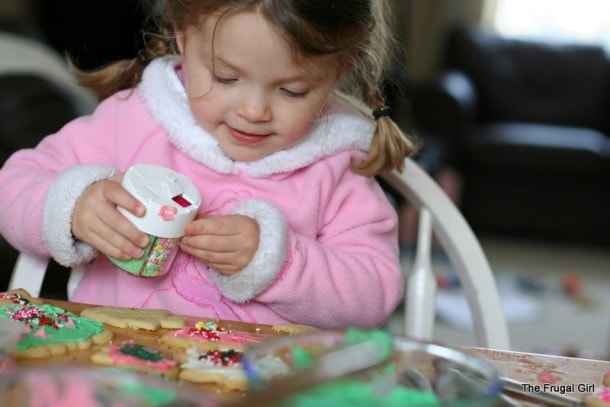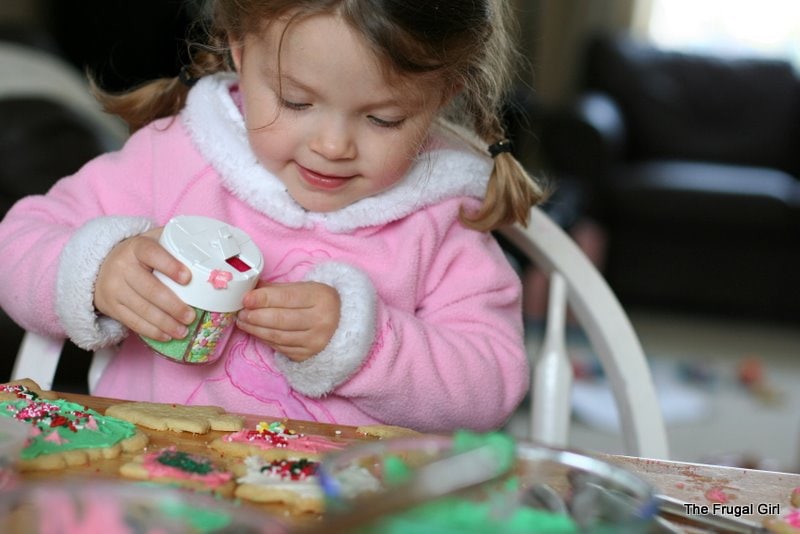 We always end up with a table full of very colorful cookies.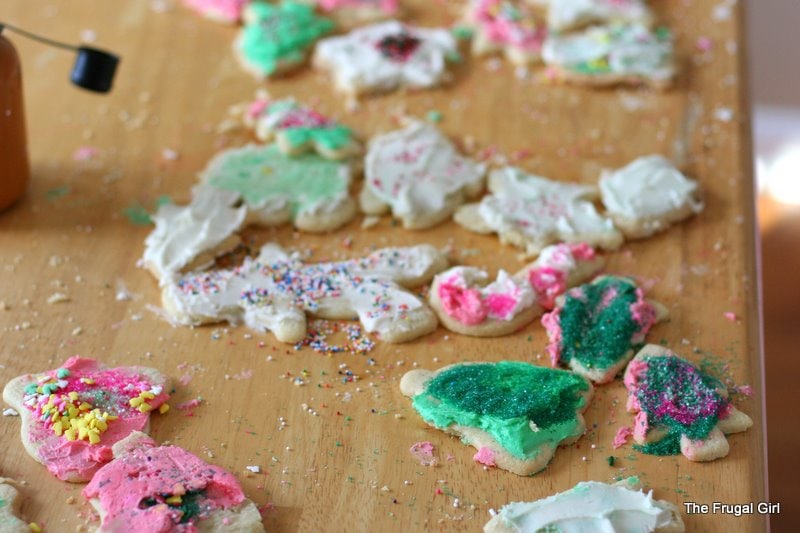 And a LOT of mess.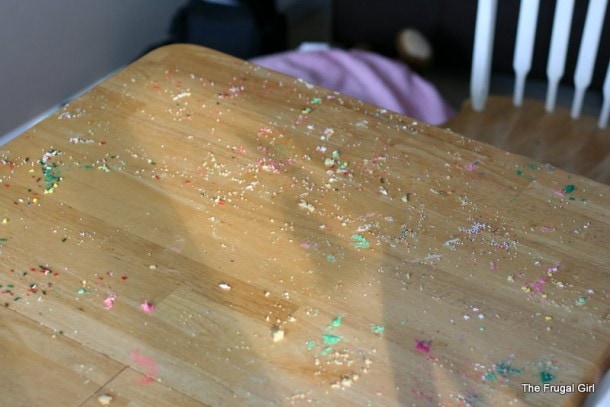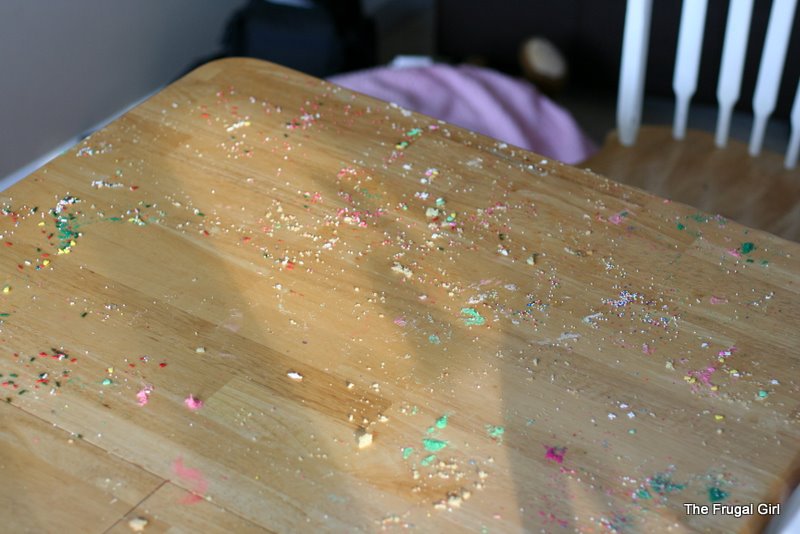 Oddly enough, the mess is conspicuously absent from my childhood memories of cookie baking. 😉
(Joshua was there with us…he just managed to stay out of almost all the pictures!)
This year, I used a Christmas Cookie recipe from the Girl Talk blog (I omitted the nutmeg and added a teaspoon of vanilla, though) because the one my family traditionally uses calls for a small amount of Crisco, and I had none. I did, however, use our traditional frosting recipe, because I think all good frostings should include butter.
I usually make 1.5 times the frosting recipe for one recipe's worth of cookies because some of my children are fairly, um, generous when they spread the frosting.
Christmas Cookie Frosting
1/4 cup softened butter
2 cups powdered sugar
2 tablespoons milk or cream
1 teaspoon vanilla
Whip the butter until soft and fluffy. Mix in half the powdered sugar, the milk, and the vanilla. Add remaining cup of powdered sugar and beat until smooth, adding more milk if necessary.
______________________________
If you have kids of your own or if other people's kids are in your life (our neighbor's daughter joined us yesterday), I highly recommend baking cookies with them. Though it requires an investment of time (and a lot of cleaning up!), kids take such delight in being allowed to participate in the baking and decorating process. I think you'll find yourself thinking, even in the midst of the sweeping and wiping, that it was an awfully good use of your time.
Happy Baking!