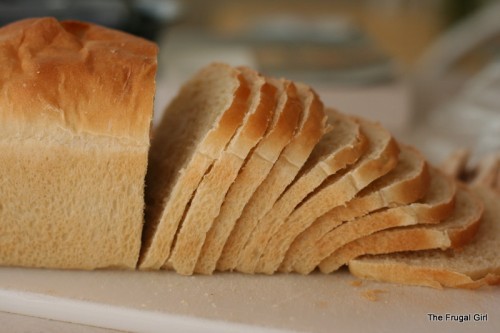 You may have heard about gluten before…it makes the news occasionally, and you may have seen a "gluten-free" label on food packages. Still, not very many people know what gluten really is, and even fewer know how it affects the baking process.
Gluten is a protein that is found in some grains, in various degrees.
Wheat has a very high gluten content, while rice has no gluten at all. Gluten is very important in baking, as it provides structure for the dough.
However, care has to be taken to develop the gluten in an appropriate way for different types of baking.
Gluten is formed from two proteins that join together when they are moistened
It is an elastic substance, and it can be made more elastic by stirring and stretching. When you knead yeast dough, you are developing tough, elastic gluten strands (this is why properly kneaded bread dough will bounce back when you poke it…that's the gluten at work).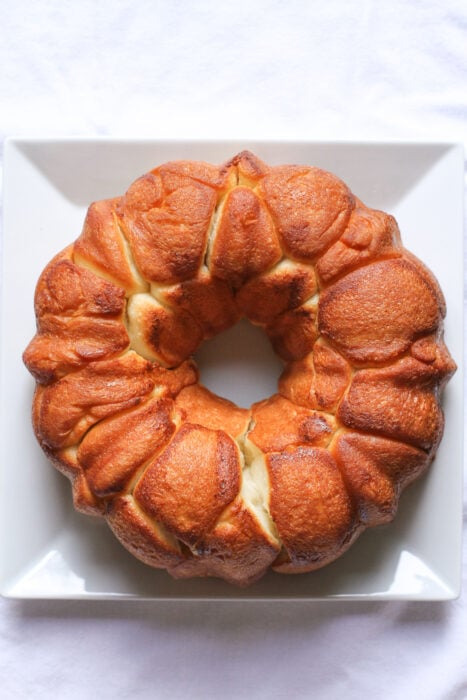 Yeast breads benefit greatly from strong gluten formation
Yeast doughs rise when the yeast ferments and forms air bubbles. The stretchy bread dough captures these air bubbles, and that's what makes the dough rise. Lots and lots of little air bubbles lift the dough.
If yeast dough is not properly kneaded, it will not be stretchy enough to expand with the yeast (the gluten strands will just pop because they won't be strong enough to hold the air bubbles), and the dough will not rise properly.
So, when you're making yeast dough, it's important to mix and knead it well.
Breads and other baked goods that are leavened with baking powder or baking soda do not need very much gluten development.
In fact, too much gluten development in these types of doughs and batters will result in a tough and chewy end product. This is why most muffin recipes instruct you to stir only until the ingredients are moistened.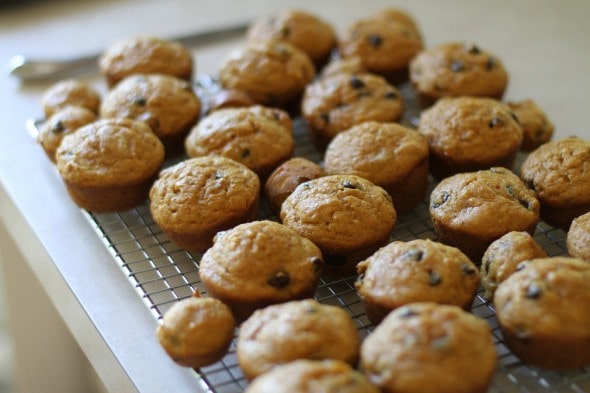 Non-yeast baked goods also use fat to help to retard gluten development. Fat coats the strands of gluten, keeping them from forming into long, elastic strands, which produces a tender baked good. This is why muffins, scones, and biscuits tend to have a much higher fat content than do yeast doughs, and it's why low-fat muffins tend to be quite chewy. 😉
Interestingly, shortening got its name because of the way it affects gluten…butter, lard, Crisco, and margarine all shorten the gluten strands, and thus are calling shortening.
You might be wondering by now why all of this is important. If you come away from this post with nothing else, just remember two things:
It's almost always very important to mix and knead yeast doughs thoroughly (there are a few exceptions),
It's equally as important to have a very gentle hand with the mixing when you are making breads that are leavened with baking soda or baking powder.
In short:
Lots of stirring/kneading = good for yeast bread.
Lots of stirring/kneading = bad for almost every other kind of bread.

You can work off your frustrations and stress by kneading your yeasty doughs with great energy, but for everything else, keep your mixing to a minimum. Your muffins will thank you.