1. I made croutons.
I had a couple of whole wheat rolls that were getting a bit dry. So, I cut them up into cubes and threw them into my bread cube bag in the freezer.
But then I though, hey, why not just go ahead and make croutons now?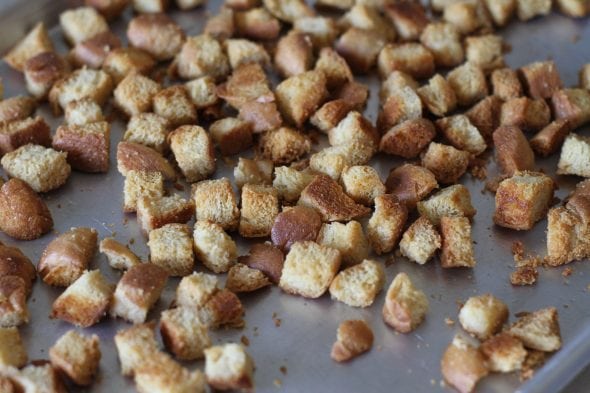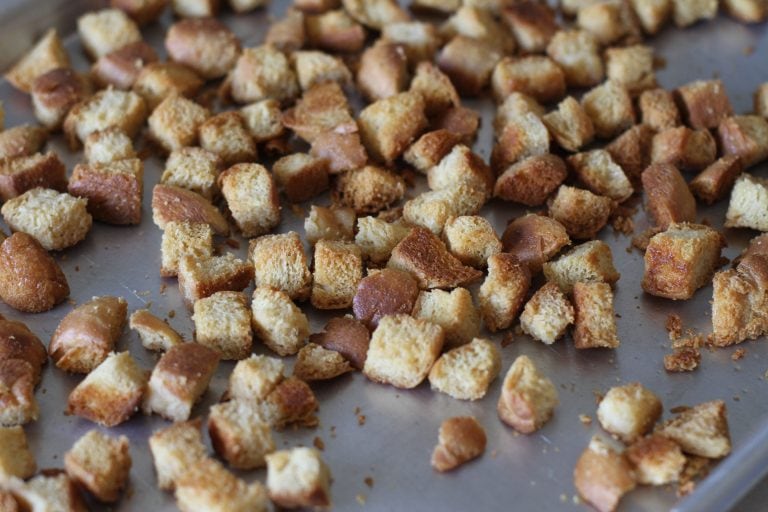 And that's what I did.
I'm happy to say my bread cube bag is empty. Woo!
2. I organized my fridge.
I went grocery shopping yesterday, and I knew if I added my new groceries to the fridge without some organization, I was bound to lose some food.
So, I made it more orderly, I froze a few things, I cut some produce up for snacking on, and I prepped some veggies to eat with dinner.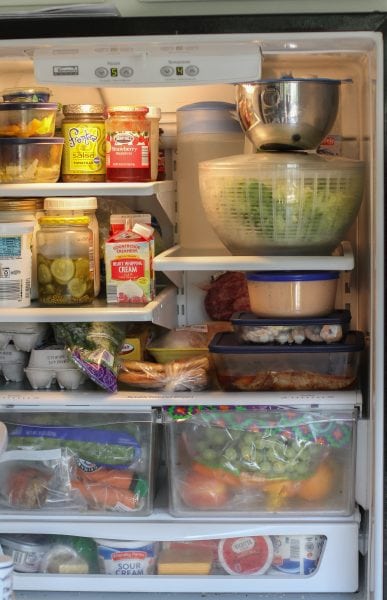 And now I know exactly what's in my fridge again. I kind of can't do that too often!
3. I got started on my taxes.
I have seriously been procrastinating on this task, largely because I know I'm going to owe money.
But I got the ball rolling last night, and I think I'll probably manage to get filed in the next couple of days.

Getting started is the hardest part!
(I use TurboTax because I am way too chicken to deal with actual tax forms, thank you very much.)
4. I shopped at Aldi.
As I was shopping there yesterday, I thought about how weird it would be to move somewhere with no Aldi. I would seriously miss it!
Aldi makes so many great items affordable, and I'm super happy I have one nearby.
5. I…
….packed a lunch for Mr. FG, added mashed sweet potatoes to my dinner plan because they needed to be used, drank tea brewed from tea bags (so inexpensive!), ordered some mothballs to try to combat my squirrel van-wire-chewing problem, and made a from-scratch dinner at home.
Your turn! Share your five frugal things in the comments!
P.S. Sonia's got a blog post up, where you can meet Bernard and Bean.