Amazon links are affiliate links.
This week's recipe is from my ATK Make-Ahead Cookbook.

First, you marinate bone-in chicken breasts all day: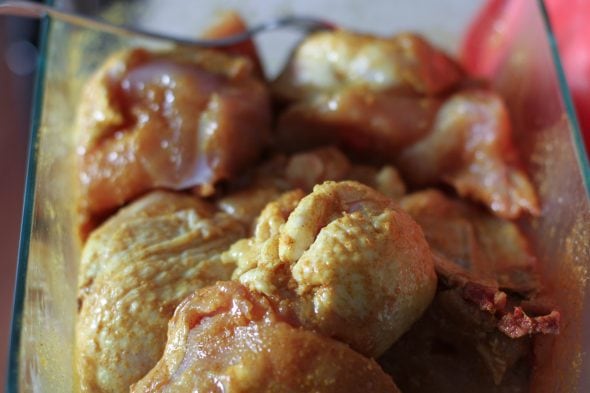 Incidentally, when recipes say to marinate chicken in a plastic ziploc bag, I just use a glass container and things work out fine.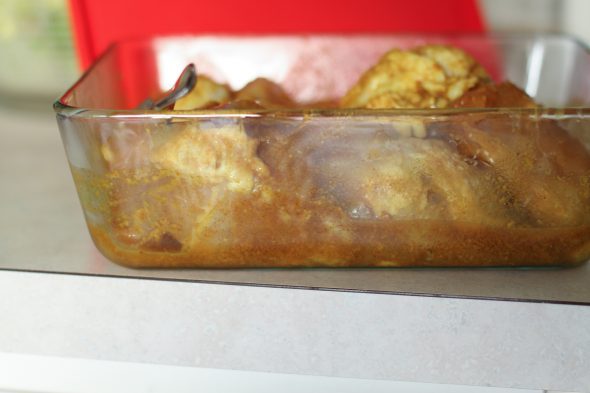 You reserve part of the marinade to make a yogurt sauce.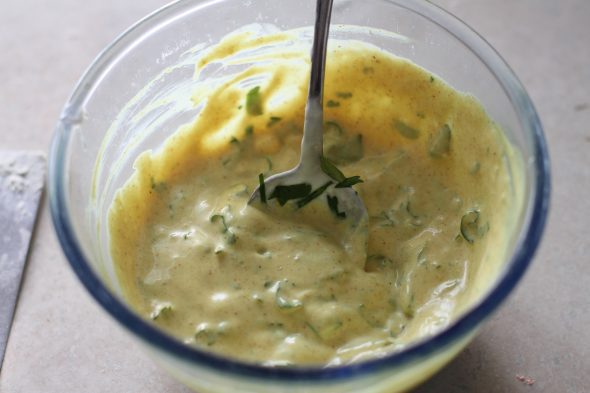 And at dinnertime, you just have to grill or broil the chicken. I foolishly chose to grill, despite the frigid temperatures and high winds we were experiencing.
Nothing just tastes QUITE as good as grilled meat, you know?
And I didn't actually freeze to death. I was just a little…chilly.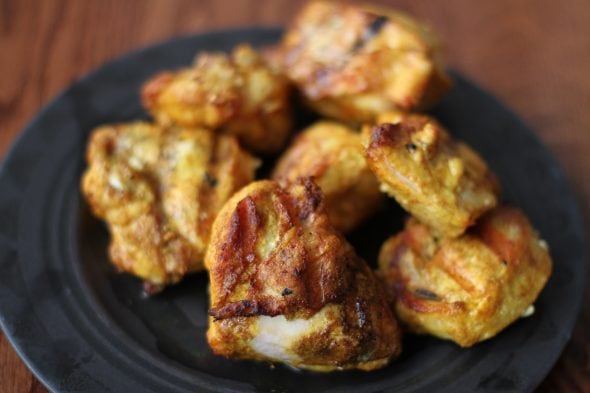 I'm happy to say that this recipe broke our string of bland chicken recipes. Yay! A salty brinerade really does the trick.
Also: I get bonus points because I tried a recipe for naan to go with our chicken.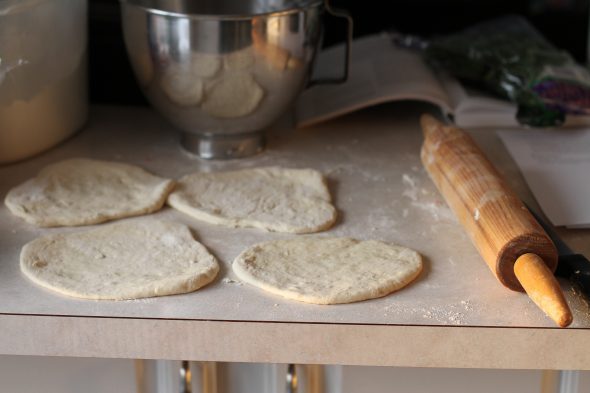 I used this recipe from The Kitchn, and we liked it fairly well. I thought it was very slightly too salty, so I'd use less next time (maybe 1.5 teaspoons instead of 2).
And I might let the yogurt come to room temperature before adding it to the dough, especially in the winter when dough struggles to rise anyway.
Next Week's Recipe
I'm thinking about trying this stir fry from my latest Cook's Country magazine.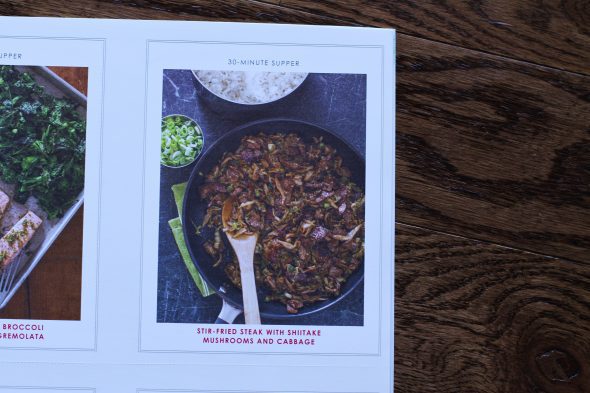 I'm not a huge fan of mushrooms, but I was thinking that maybe they'd be fine covered in a stir-fry sauce.
Although the sauce is based on oyster sauce, and I have no idea if we like oyster sauce.
We'll see…I may chicken out and do something else entirely. 😉
How about you?
What new recipe did you try this week? And what are you planning to try next week?
Save