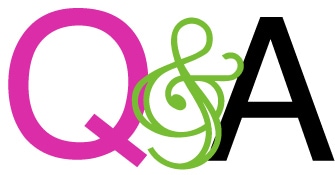 Every Monday, I answer a few of the questions that my readers send me. If you have a question you'd like me to answer in a future Q&A post, just leave me a comment here or email me (thefrugalgirl [at] gmail [dot] com) and put Q&A in the subject line. I look forward to hearing from you!
Hi Frugal Girl,
Tis I, Stephanie (aka Intentional Girl).
I am ….ahhhh….considering….ahhhh…homeschooling. I have a 1st grader girl and a rising kindergartener boy in the fall (preschool now) and am rethinking public school education. As a follower of Christ I'm inclined to look for Christian education material but I'm not sure how good it is. I'm also checking with our state (PA) about their homeschooling rules before doing anything at all.
But my question is, as a Christian, do you use Christian education material or other? Either way, how did you decide what material to use?
Stephanie
I use a mixture of secular and Christian material. In fact, a lot of the curriculum I use is secular…our vocabulary, grammar, math, handwriting, art, and spelling aren't distinctly Christian materials. And our history curriculum, Story of the World
, is written by a Christian author, but I wouldn't say it's overtly Christian. It's just a really great, interesting history curriculum.
Here's the thing about some of the Christian curriculum I've seen: A lot of times, it's like the secular stuff, but with some Bible verses slapped on the pages (like a math page with some random, out-of-context Bible verse that uses the word "counting"). I just really kind of fail to see the point of that.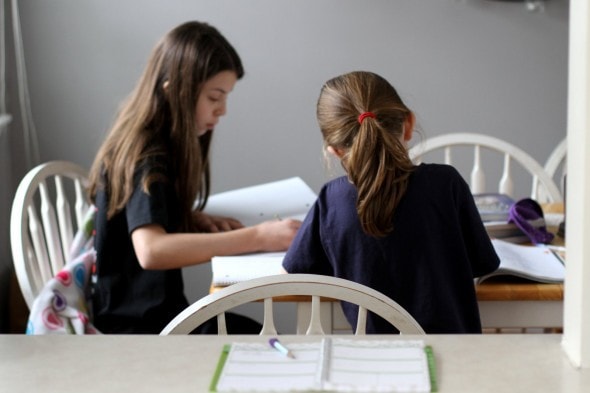 Also, some Christian curriculum is unbearably preachy and/or conservative in a legalistic sense, and that doesn't fit us very well.
I'm not saying I'm across-the-board opposed to Christian curriculum, but it's not the number one thing I look for when I'm curriculum-shopping.
When I choose curriculum, I'm looking for something that's solid educationally and that is also as engaging as possible. And to help me sift through the mountain of stuff that's out there, I rely a little bit on my own experience as a homeschooled student and a lot on the opinions of experienced homeschooling parents.
To get an idea of what I use in the early grades, you can take a peek at a curriculum group I put together for second grade, and I've also done a post about what we use in kindergarten.
:astly, I'd just add that while I think it's wise to carefully choose curriculum, the fact of that matter is that there is a LOT of good curriculum out there, and you'll frequently be faced with choosing between several great options. Fear of choosing the wrong one can totally immobilize you, so don't make the mistake of thinking that there is only One Right Curriculum.
Hi Kristen–
I don't know if you want to take this topic on, but I'm wondering, realistically, what do people spend on wedding gifts? We are invited to four weddings this year. Two are family events (my children are in one of the weddings) and when I look at the "expected" amounts recommended via Google, I wonder who is out of touch–me or them? We will not be able to attend two of the weddings but I anticipate that we will send a gift card. Any thoughts?
Thanks!
Kris
As you know, we discussed wedding gifts a bit in the comments on a recent post, where I ranted a bit about the over-emphasis some people place on gifts.
Mr. FG and I try to be as generous as possible within the constraints of our budget at the time (We don't think it's a good idea to put yourself in debt for a gift!). So in the earlier years of our marriage, we gave smaller wedding gifts than we do now.
Back then, $25-$50 was about all we could afford, and now I'd be more inclined to spend $100 (or possibly more for someone I'm very close to.)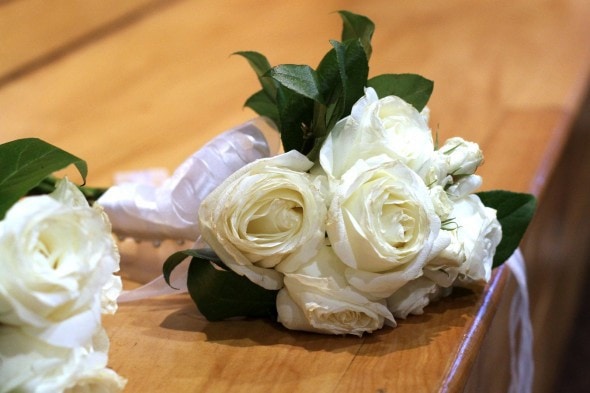 However!
I don't move in super fancy groups of people, and the weddings that we go to haven't been $400/plate affairs, so what I do may not be appropriate for everyone else.
Also, I think that if you give a physical gift instead of cash or a gift card, the amount you spend is slightly less obvious (although a bridge and groom could certainly figure out what you spent if they were motivated enough.). So, you might want to consider going that route.
Honestly, as long as you're being as generous as you can based on your budget, I think your conscience should be clear, even if your giving doesn't meet Google's expectations.
Hopefully the people who invited you to the weddings are gracious receivers and won't stress over how much you spend!
Readers, can you help Kris out? How do you decide on the amount to give at weddings? If you feel comfortable disclosing your general geographical area, that would probably be helpful too (East Coast? West Coast? Midwest? Big city? Small town?)

Amazon links are affiliate links. Thanks for supporting The Frugal Girl!