I thought for something new in 2018, we'd have a Tuesday Tip post: a small tidbit that will help you save money, time, effort, sanity, and so on.
A hammer isn't going to help you with every dent, obviously.
(Don't try this on your car!)
But if you have stainless steel water bottles or stainless steel thermal mugs, you've undoubtedly noticed that when you drop them, the bottoms tend to bulge or bend.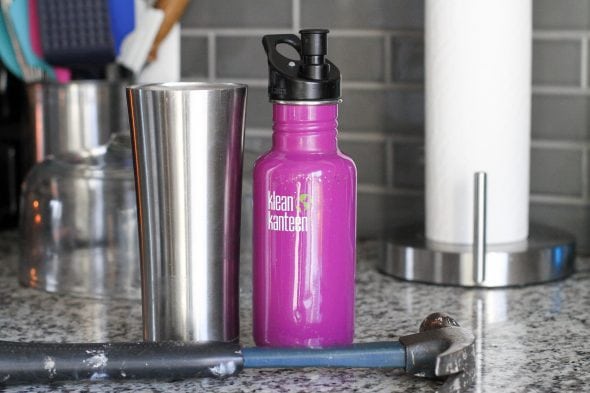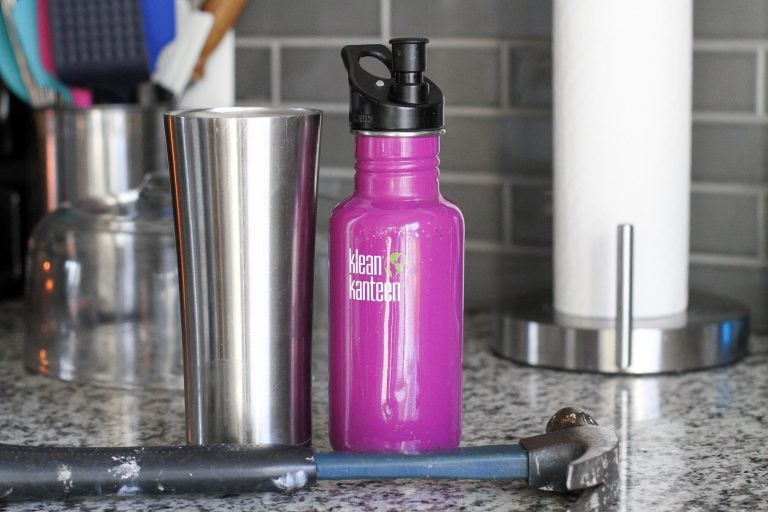 This doesn't affect the drinking function, but it's annoying when your bottle won't stand up on a flat surface anymore.
To fix this, just turn the mug/bottle upside down and use a hammer to gently pound on the protruding part to flatten it out again.
This does not return the bottle/mug to its former glory, mind you. It'll still be a little funky looking, and you won't get it to be perfectly flat.
But you can help your drinking vessel stand on a counter without tipping over, and I'm happy with that.
Note: if your bottle/mug has a really big bulge on the bottom and the metal is thin, it's possible that you'll split the metal when you try to pound it flat. So, proceed with caution if your bottle is kind of flimsy. On the other hand, if the dent is so bad that the water bottle is unusable, what do you have to lose by trying?