Amazon links are affiliate links.
I've mentioned this in passing before, but I thought it deserved a little highlight.
So.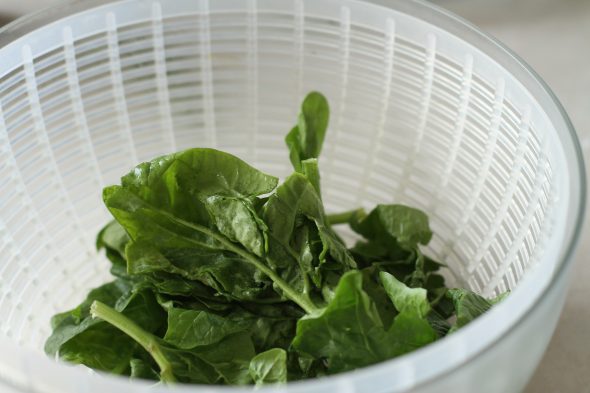 If you have too much kale, spinach, or any green-smoothie-friendly green, throw it in the freezer before it goes bad.
The freezer extends the useful life of the greens by a long shot, and you can take the frozen greens straight from freezer to blender.
I know some people blend up their greens with a little water and freeze the green mixture into cubes.
And I did try that. But it was more work for no particular benefit, in my opinion.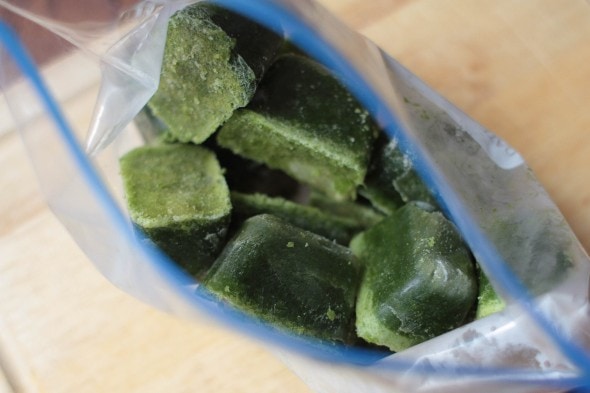 Now I just wash the greens, spin them in my salad spinner,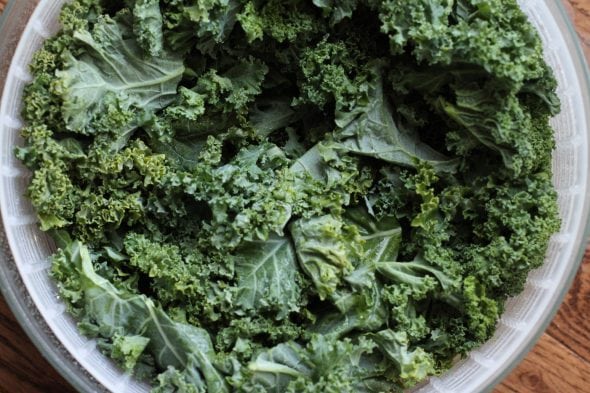 and put them into a bag.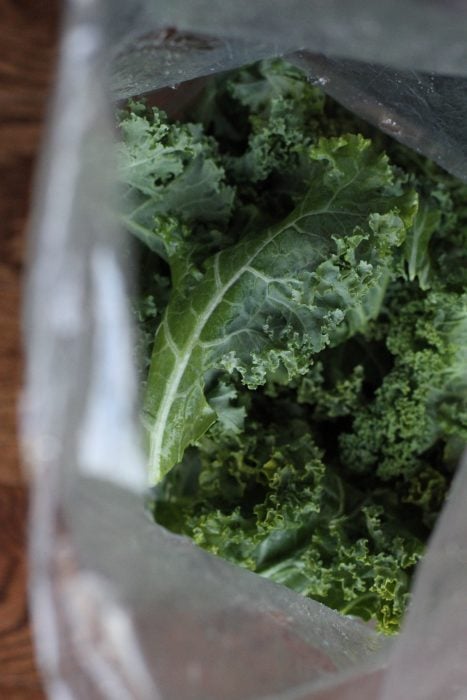 I put the bag in the freezer, and then I'm good to go! The greens get fairly brittle when they're frozen, so there's no need to do anything fancy to keep them from sticking together.
Obviously, this tip is no good for greens you want to use in raw applications, such as a salad (hello, soggy greens!).
But for green smoothies, it works like a charm.
And I find it to be especially useful for fresh spinach, which seems to have a fridge life of about 10 seconds post-opening.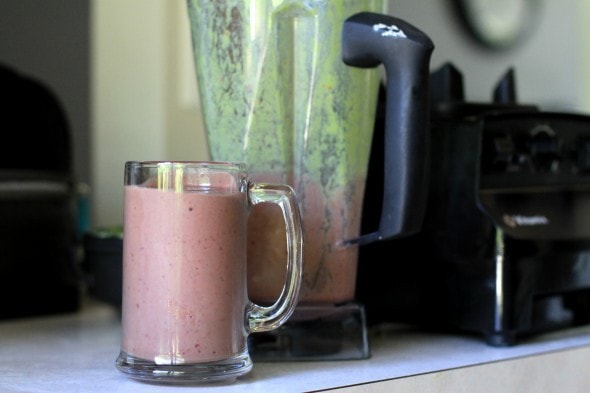 P.S. I use an Oxo salad spinner (had it since 2011, use it all the time).
P.P.S. If you want to get into green smoothie making, especially with tough greens like kale, a good blender is very, very helpful. I have the Vitamix 5200, which I love, and which Cook's Illustrated recommends highly. I wrote all about my Vitamix here.
P.P.S. I blend up the greens with a room temp banana and some yogurt before I add any frozen fruit. That way you can completely puree the greens. If you add greens with the frozen fruit, you'll have a much harder time getting them blended up.