This post contains affiliate links, which earn revenue for this site at no extra cost to you. See my disclosure policy here.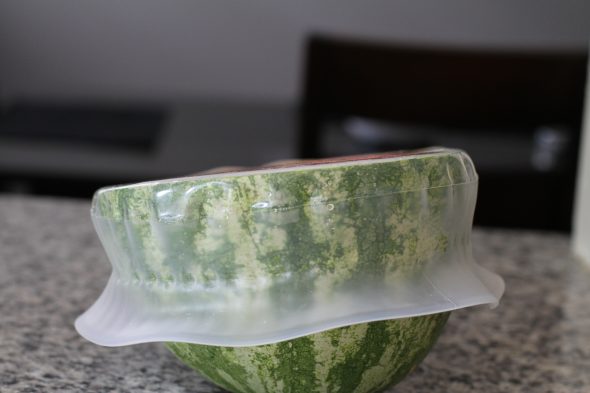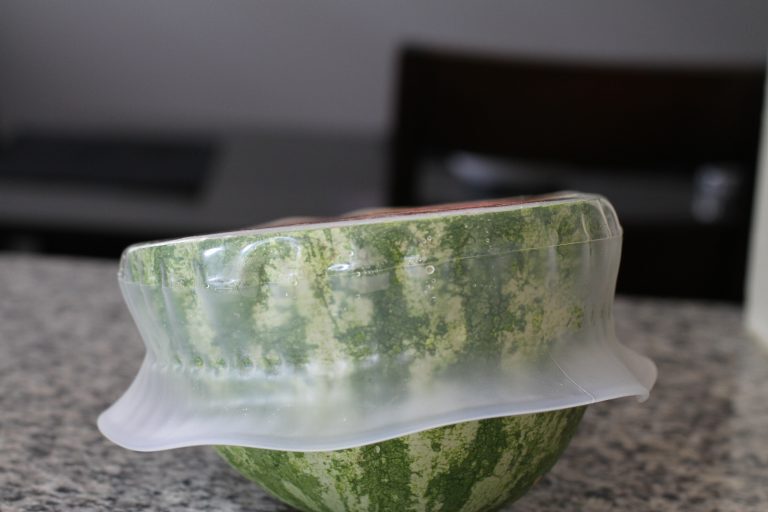 I've had some small Lekue silicone lids for several years now (they came in my Mighty Fix box one month), and I've been impressed with how well they've held up.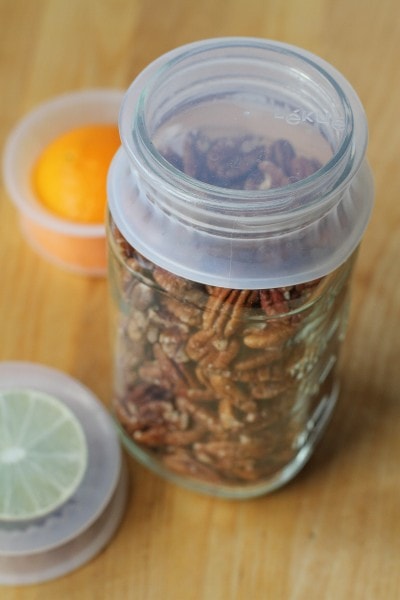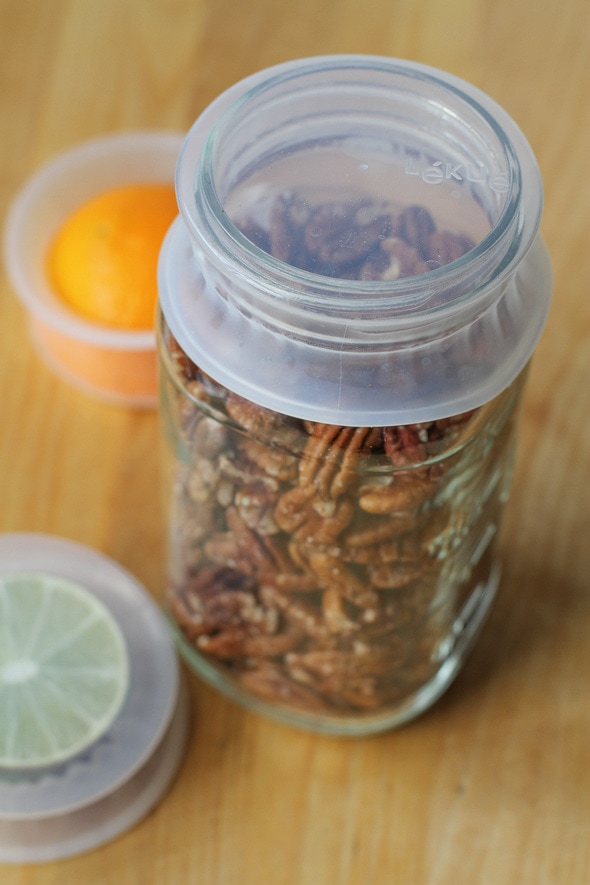 I've been wanting some larger versions for a while now, and I looked on Amazon to see what's available.
There are a LOT of sets on there, some of which are super inexpensive.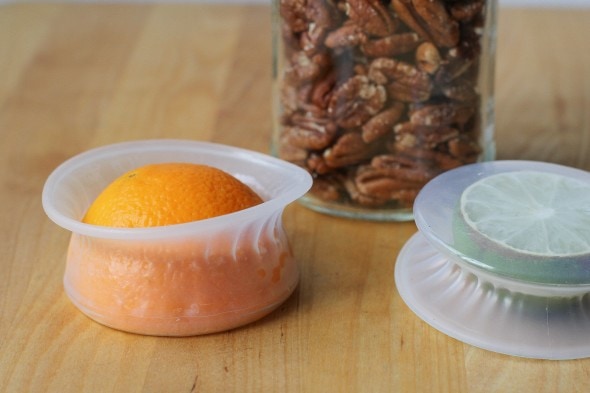 But as I started to read reviews, it seemed that these cheap sets are prone to breakage, and a broken silicone lid needs to be trashed.
The whole point of using these is to avoid producing trash, so I really didn't want to buy something that would break.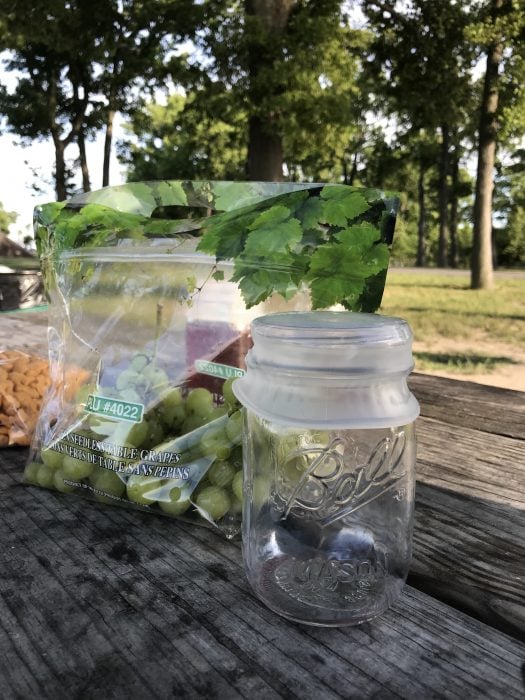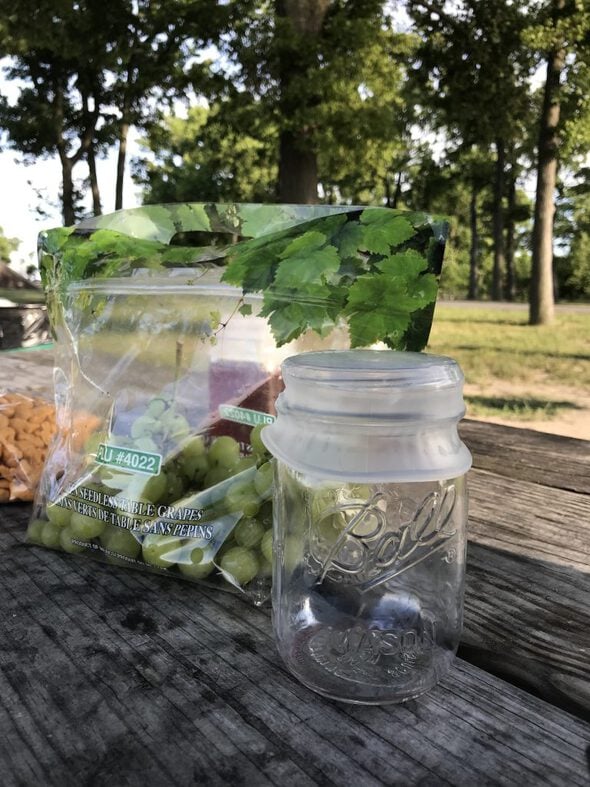 So, I decided to spring for the large cover that Lekue makes, and I found the best price by adding it to my regular monthly Mighty Fix.
I've had mine for a few weeks now and I really, really love it. I haven't even used it on my bowls yet, but I've been constantly using it on watermelon.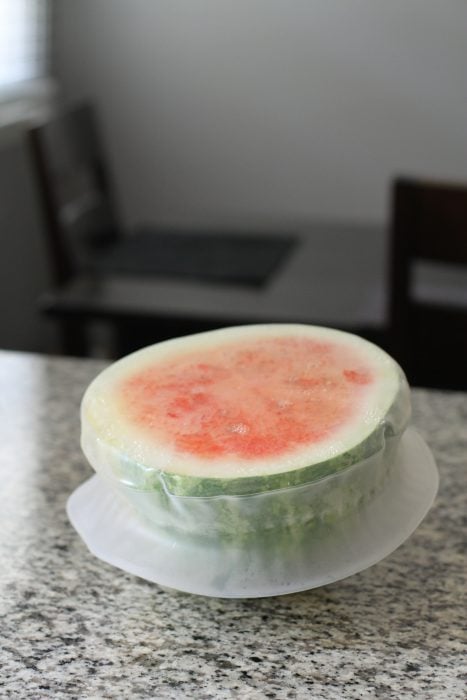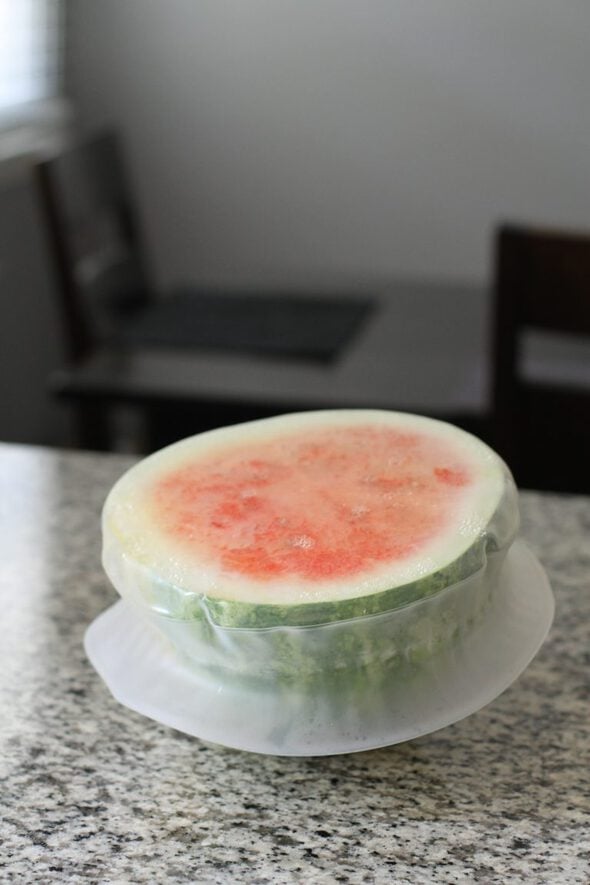 I generally cut up half of a watermelon at a time, and that leaves me with another half to store in the fridge.
To avoid using plastic wrap, I used to turn the watermelon upside down on a plate.
This could be a drippy mess, though, and it took up lots of space.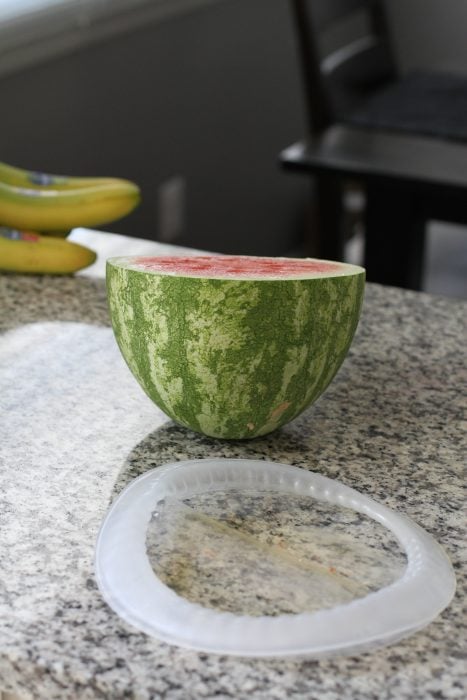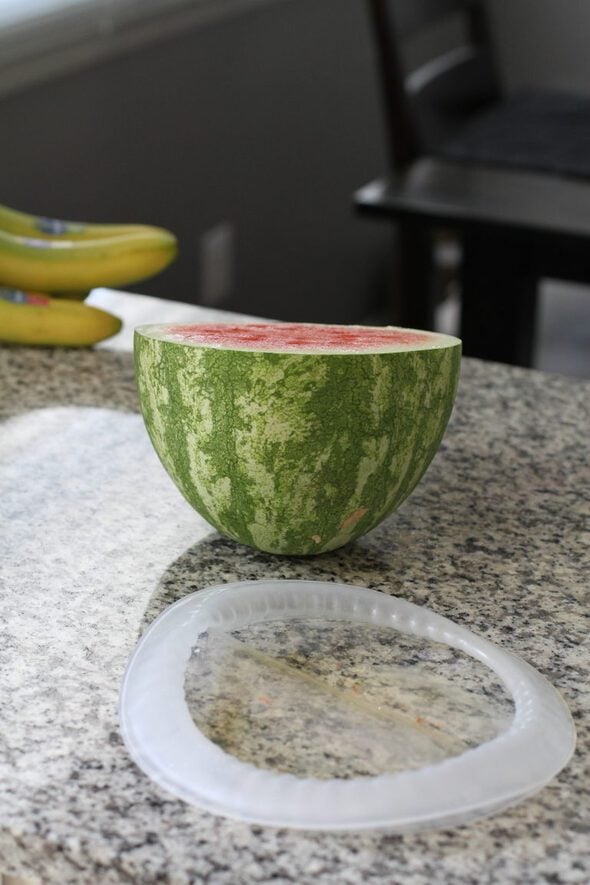 The stretchy silicone lid:
fits over every seedless watermelon I've bought so far
does not make a drippy mess
is grippy enough for me to place some items on top
stays on way better than plastic wrap ever did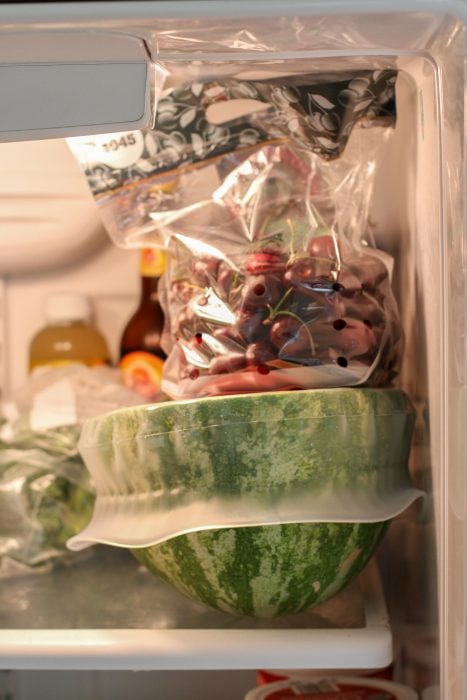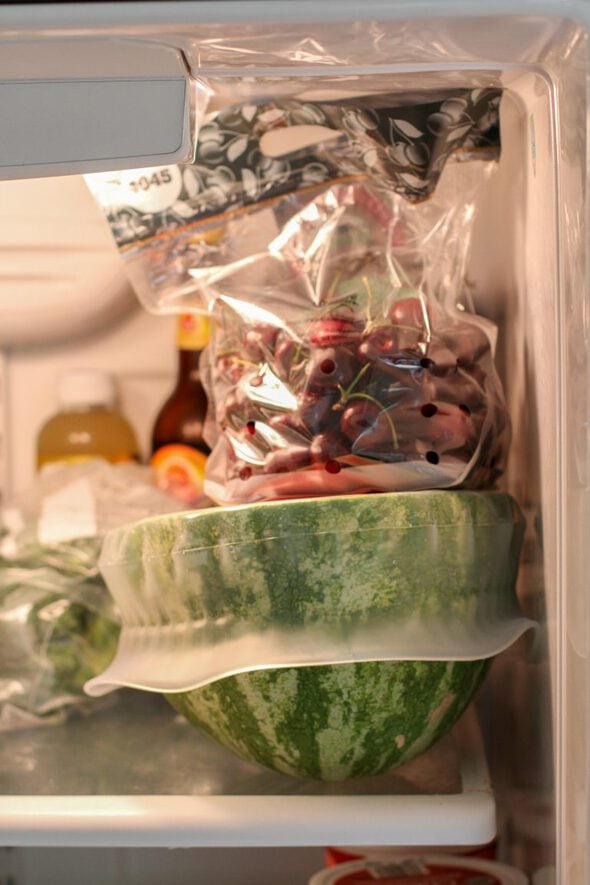 And since I've had my other Lekue lids for years, I'm quite sure this one will hold up for years as well.
When watermelon season is over, I look forward to using it on some of my lidless bowls. But for now, it's pretty much always on a watermelon half! 😉
Where to buy a Lekue lid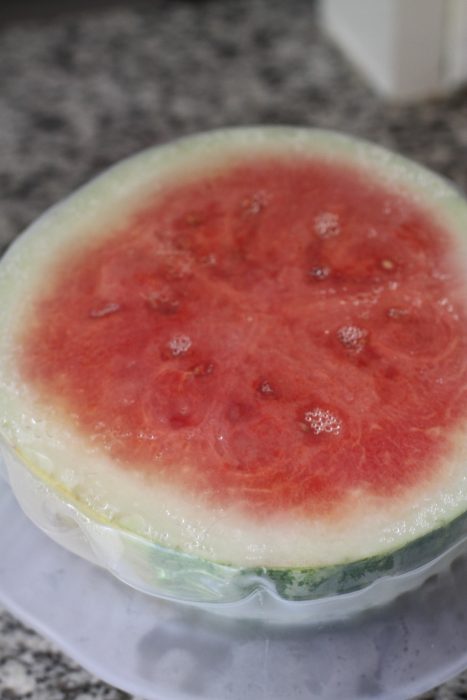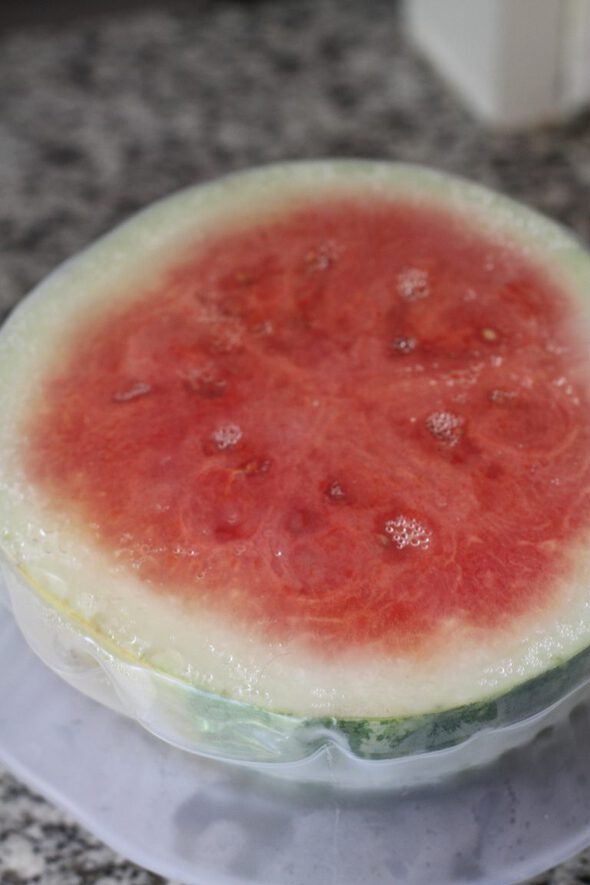 These are available on Amazon in various sizes (I have the 10 inch one) but I got mine for about $7 less on Mighty Nest, since I am a Mighty Fix member.
So, if you are a Mighty Fix member, definitely go that route.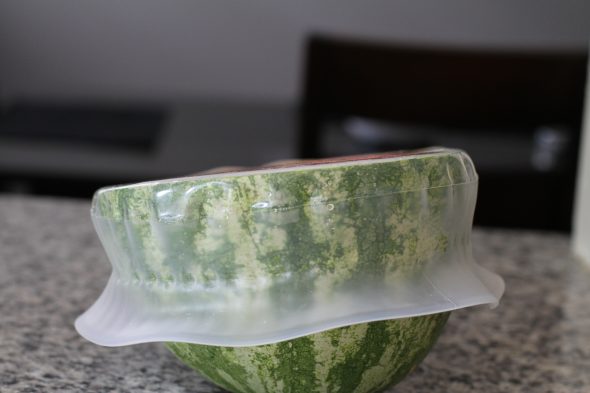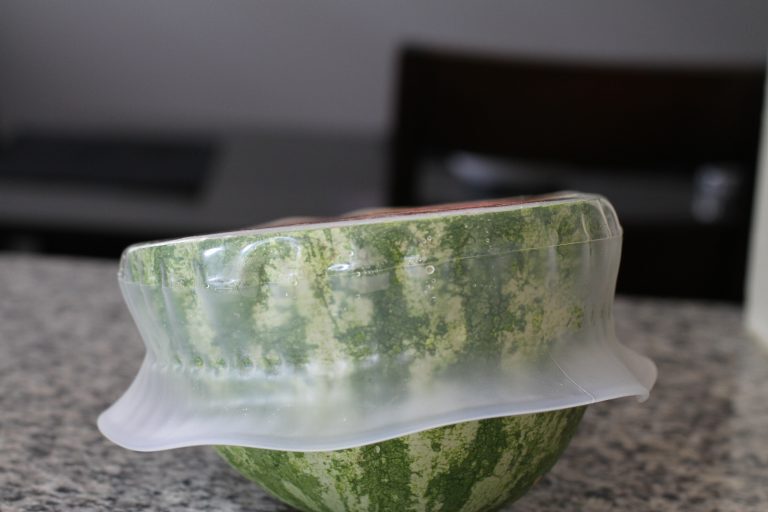 And if you are not a Mighty Fix member, use the code FRUGALGIRL3 to get your first fix (a set of cotton dishcloths) for only $3. You can add the silicone lid to your first fix!
P.S. In case you've missed my other posts about it, the Mighty Fix is an $11/month subscription box that sends you a green and healthy item worth at least $11 or more each month.
Make sure you use the FRUGALGIRL3 code to get your discount. It's a special code Mighty Fix gave me just for you guys, and it's the best deal they offer anywhere on the web.
P.P.S. This lid will take a long time to pay for itself in plastic wrap savings, so it's definitely more of a "save the earth" purchase than a "save lots of money" purchase.