It wasn't really Black Friday shopping at all, actually! CVS's Black Friday deals were running for three days…Thanksgiving Day, Friday, and Saturday. I loathe Black Friday crowds, so I was very pleased with the idea of shopping ON Thanksgiving Day. I was a bit nervous that there would be a whole lot of people there, but apparently everyone else was home cooking, as the parking lot was nearly empty.
CVS was advertising a bunch of items for free after Extra Care Bucks. They were out of a couple of advertised items, but I managed to snag all of this for nothing: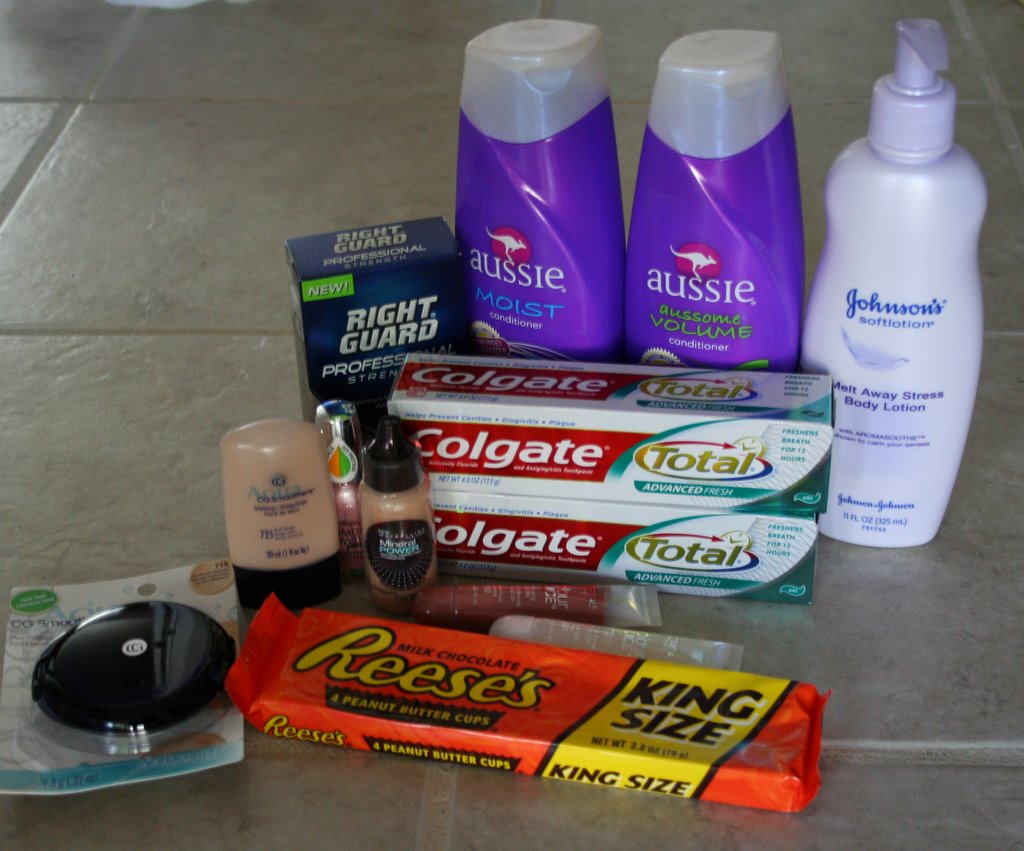 Actually, I had two $1 coupons, so that paid for the tax with a bit leftover. I could add up the total price of the items and boast that I saved X amount of dollars, but truth be told, I would never have bought all of that stuff at CVS if it wasn't free. I'd never pay $8.99 for a tube of lip gloss(that's the regular price), for example!
Still, I'm pretty pleased that I managed to get all of that for free, and I'm especially stoked about the makeup powder, because I was all but out of that.
Did you do any Black Friday shopping?