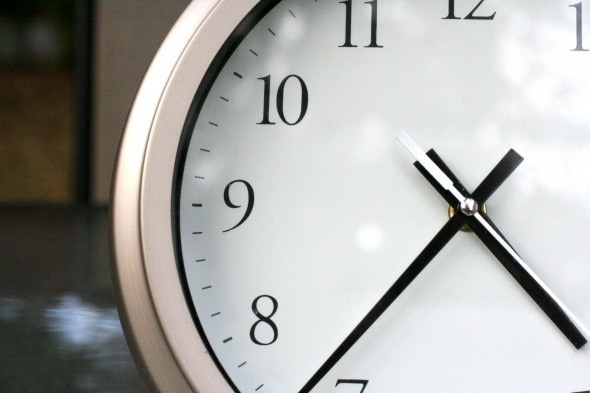 I told you last week that I was going to keep a time diary to help me find areas in my life where I'm wasting time or maybe just spending it on things that I don't really want to be spending it on.
I'm not going to trot out my daily records here (that would get boring for you), but I will tell you that I decided the main place where I waste time is on the computer, and more specifically on the internet.
I tend to be consistently efficient in the way I use my time away from the computer, and I also tend to spend that time in ways the reflect my priorities (which means that I do things like talk to my kids, hang out with Mr. FG, go to the pool, etc. It's not all work!)
And to a degree, I'm that way online…I keep on top of my email fairly well, I blog faithfully, I organize my pictures, and I do a number of blog-related tasks.
But I find myself sitting down at my computer way more often than is necessary, thinking I'll just check Twitter or my email, and then I end up getting sucked in and wasting 20 minutes. That's not the end of the world, but if you do it a lot of times over the course of a day, it starts to add up.
So, I'm not going to keep a general time diary this week but I am going to keep an internet time diary…every time I check Twitter or email or Facebook or Pinterest or whatever else, I'll write it down. At the end of the week, I should be able to see how much of my internet time is spent well and how much is just wasted.
As with my regular time diary, I know this diary won't be an accurate reflection of how I've been spending my internet time because I will inevitably self-correct.
But correcting my bad habit of checking my email every time I walk by the computer is what I'm after, so it's all good.
Because I know some of you will be thinking, "What?? It's ok to have fun on the internet and it's not necessarily wasting time.", I'll add a link here to the Don't Waste Your Leisure post I wrote. In it, I explain my thoughts about the difference between meaningful, truly refreshing leisure time and wasted leisure time that doesn't really leave you refreshed.
Suffice it to say that at least part of my internet time is the wasted sort that doesn't leave me refreshed.
If you kept a time diary, how did it go for you? Were you surprised at what you saw? Did you do a lot of self-correction?