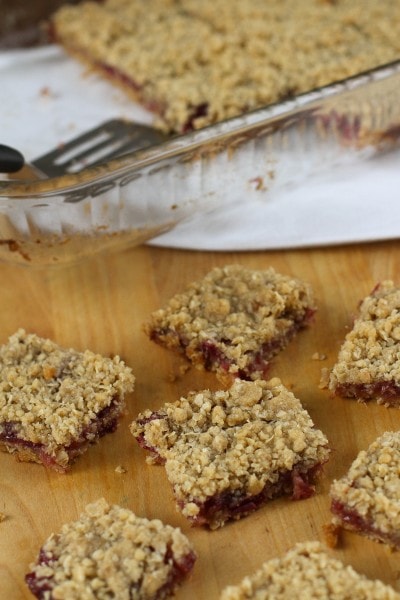 I made these cranberry pineapple bars recently in my quest to use up my embarrassing abundance of cranberries, and I thought I'd share the recipe in case some of you haven't used up your stash yet. 😉
I actually happened to have some crushed pineapple in my fridge too, so I killed two birds with one stone by making the bars. Yay!
I used to make these when I was a teenager, so they're sort of a blast from my past.
They're best the first day or two after you make them…after that, the crumb crust gets a little less crisp, although the bars still taste good. The filling is a little bit on the tart side, so if you prefer very sweet fillings, you might want to add a little more sugar.
To make the filling, combine cranberries, undrained pineapple, brown sugar and cornstarch.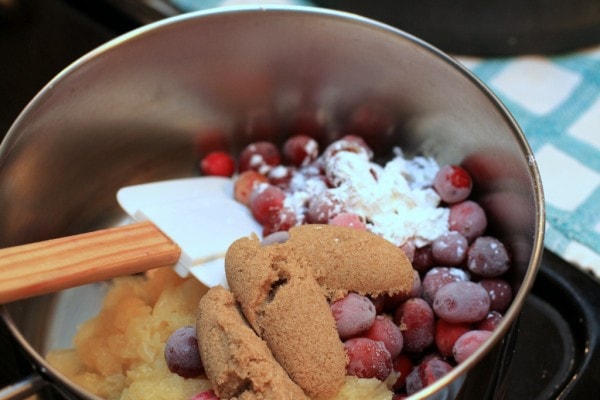 Cook for 10-15 minutes over medium heat, or until the cranberries have popped (isn't it fun that cranberries pop when you cook them??) and the filling is thickened.
Remove from heat and set aside.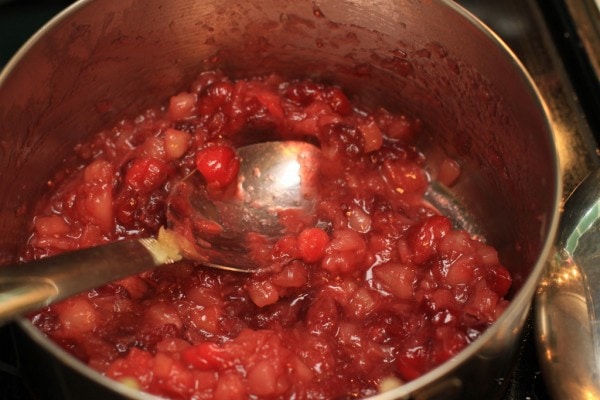 Combine the dry crust ingredients in a large bowl.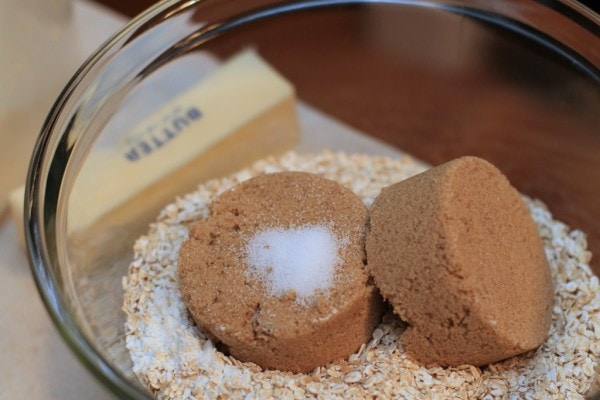 Cut in the butter until it's in small chunks. I use a simple, sturdy pastry blender…I think it was less than $10 in the kitchen department at Target.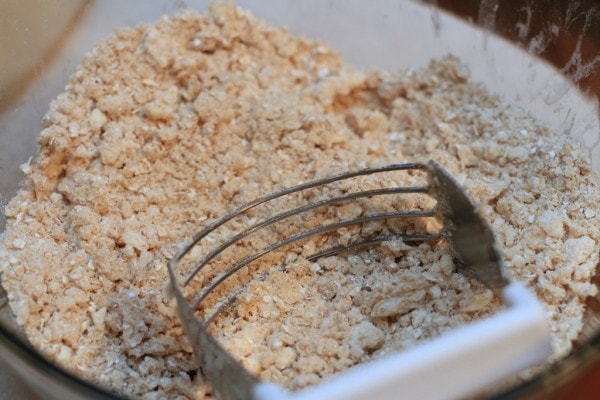 Reserve 2 cups of the crumb mixture for the topping and press the rest into a greased 9×13 pan.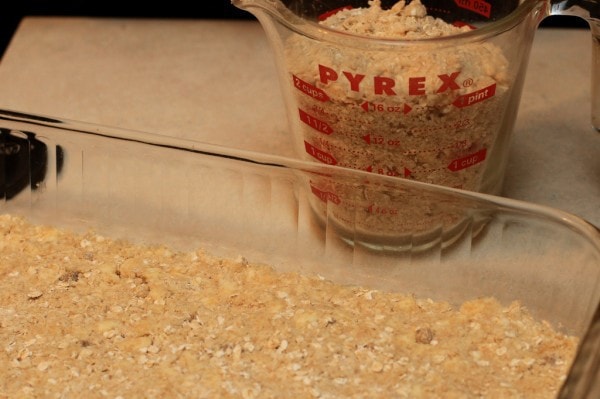 Spread the filling over the crust.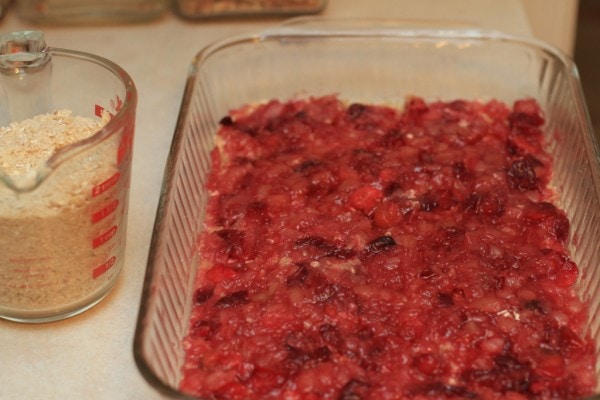 Sprinkle topping over filling, pressing it down slightly.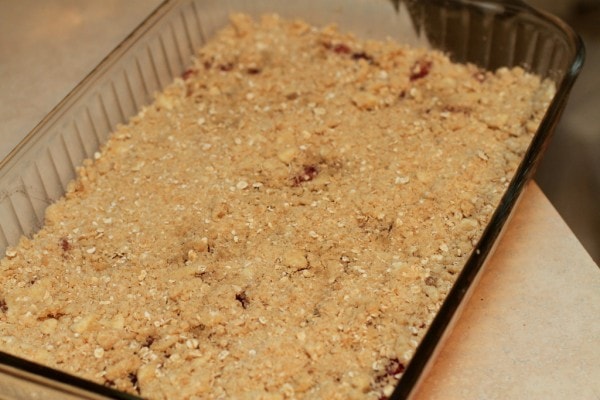 Bake for 20-30 minutes, or until golden brown. Cool completely before cutting into bars.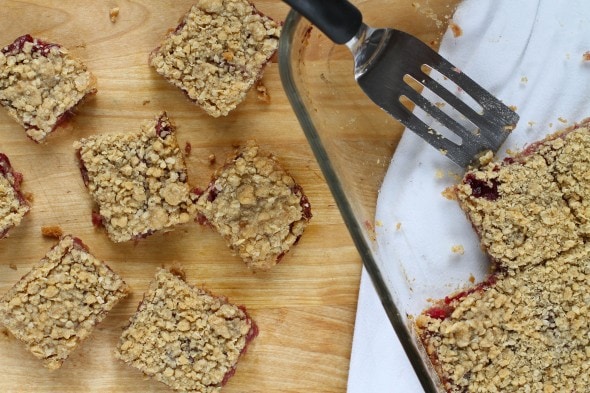 Cranberry Pineapple Bars
Filling
1 cup fresh or frozen cranberries
3 tablespoons brown sugar
1 1/2 teaspoon cornstarch
1 8-oz. can crushed pineapple in its own juice, undrained
Crust
1 1/2 cups all-purpose flour
1 cup rolled oats
1 cup firmly packed brown sugar
1/2 cup chopped nuts
1/4 teaspoon salt
3/4 cup butter
Heat oven to 350 ° F. Grease 9×13 inch pan.
Combine all filling ingredients in a medium saucepan over medium heat. Bring to a boil, stirring constantly. Cover and reduce heat; cook for 10-15 minutes, or until cranberries pop and mixture thickens, stirring occasionally. Set aside.
Meanwhile, combine all crust ingredients except butter. Using a pastry blender, cut in butter until mixture resembles coarse crumbs.
Set aside 2 cups crumb mixture for topping. Press remaining crumb mixture into greased pan. Spread filling over top of the crust.
Sprinkle crumb mixture over filling; press lightly.
Bake for 20-30 minutes or until golden brown.
Recipe originally from Pillsbury's Healthy Baking (but I must say, they have an odd definition of healthy. Ahem.)