Congrats to DarleneH for getting all the cookie guesses correct! You can see all the answers in this post.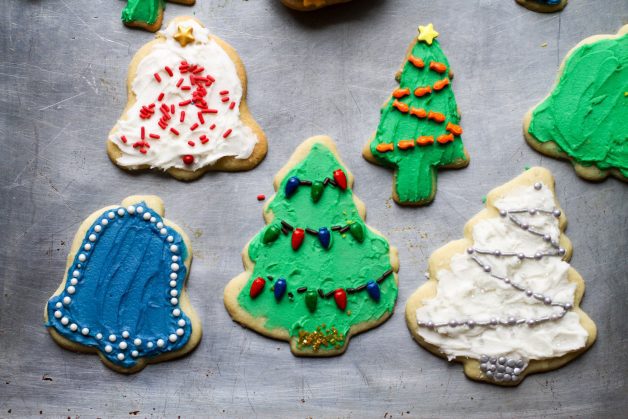 Long-time readers know that at our house, Christmas cookies are always a little bit on the unusual side of things.
And most of them have faces. I believe this grumpy tree is the cookie that started it all, years ago.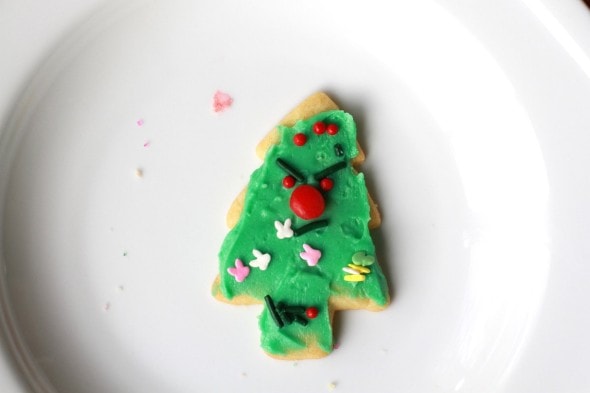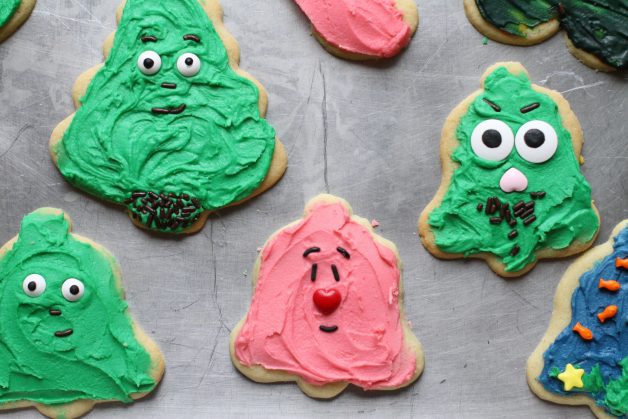 Faces on cookies would never have occurred to me, but luckily, my kids are significantly more creative than I am.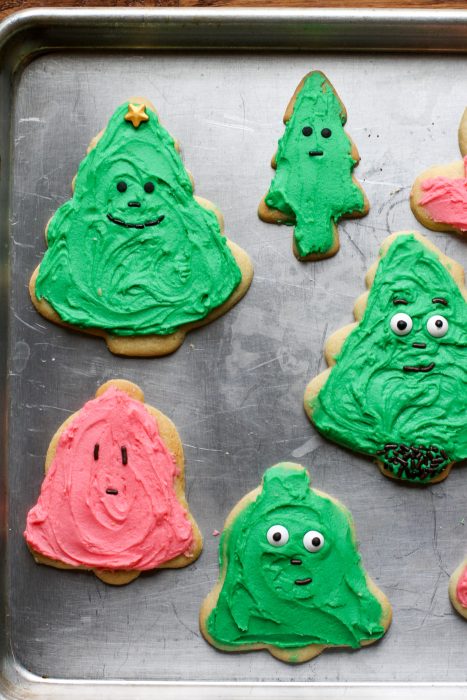 I may not have thought of the idea myself, but I have definitely embraced it, as has Mr. FG. Eyeballs are a non-negotiable part of our cookie decorating kit now.
This is a sea-themed bell cookie…check out the small snail in the lower right hand corner.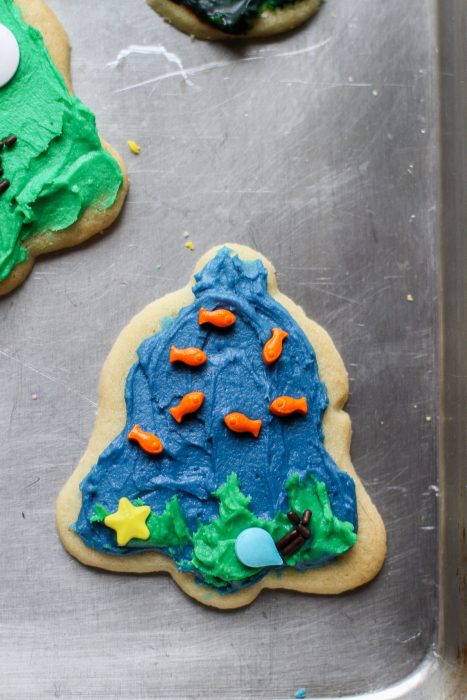 Candy fish can double as neckties. See below.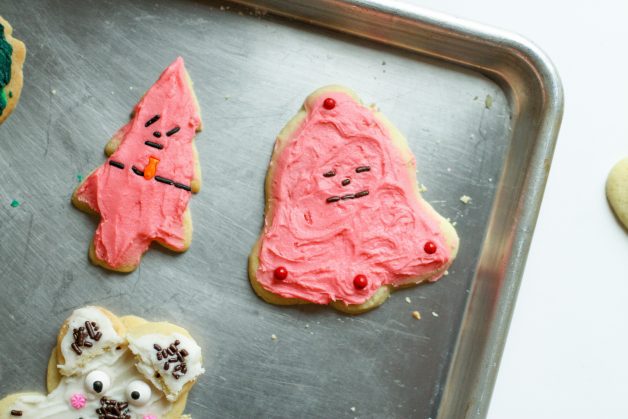 This one was inspired by a new phone case. 😉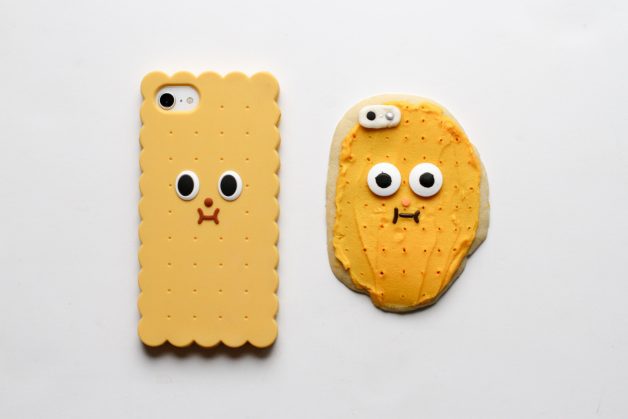 ANYWAY.
Here are the five entrants for this year's contest, numbered to avoid confusion.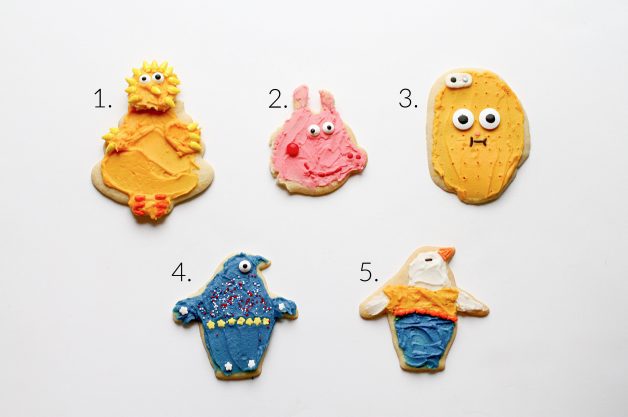 We have:
Big Bird
Peppa Pig
the one inspired by the phone case
a penguin wearing an obnoxious Christmas sweater
a duck dressed for the a day at the office, with a blue pencil skirt and an orange belt
And your options for cookie artists are:
Mr. FG
Kristen
Lisey
Sonia
Zoe
Put your guesses in a comment like this:
Mr. FG
Kristen
Lisey
Sonia
Zoe
(That order is by age; it has no other significance!)
Rules
The first person to comment with all five cookie artists correctly identified wins a $100 Amazon gift card (digital) from me.
The winner will be contacted via the email address left in the comment form, so make sure you put the correct one in there.
Ready, set, go!
__________________________
NO PURCHASE NECESSARY. Void where prohibited. Odds of winning depend upon how fast someone guesses correctly. Winner will be notified via the email address left in the comment form. Prize is furnished by…me!