This week, I am thankful:
that I took biology so recently
I took biology last spring, A&P 1 last fall, and I'm currently in A&P 2.
Though my time in A&P, I have often thought about how nice it is to have biology info so fresh in my brain.
A&P requires a lot of cell biology knowledge, like info about cell membranes, membrane channels, electrical and chemical gradients, osmosis, and so on.
If I'd taken biology even a couple of years ago, I'd be struggling much more in A&P.
for Dr. Matt and Dr. Mike's medical podcasts/videos
Dr. Matt and Dr. Mike are two A&P professors from Australia, and they have so, so much useful A&P content. I seriously cannot believe how much anatomy and physiology information they know.
How DO their brains hold it all?
I have watched tons of their YouTube videos, and I also listen to their podcast when I go for walks (I just search the archives for episodes about whatever unit I happen to be in.)
I normally listen to all of my podcasts on 2x speed, but for theirs, I dial it down to 1.5x. An Australian accent + medical information is just too hard to process at double time!
for good health
Yep. I am still obnoxiously happy to be un-sick.
And I am deliriously happy to have my energy levels back. I am sleeping better at night, and during the day, I don't feel tired all the time.
for better ability to exercise
When I was in the worst days of being sick, even sitting up was too much work.
But now I can exercise, go up and down stairs, walk up and down hills, do housework, and more without feeling winded and exhausted.
So fabulous.
that I am so immune right now
By even the most conservative estimates, I am currently no danger to anyone else. It's been about two years since I have had such a feeling of confidence!
I still wear a mask when it's required, of course, but I feel positively guiltless about going mask-free in places where it is allowed.
for sunny mornings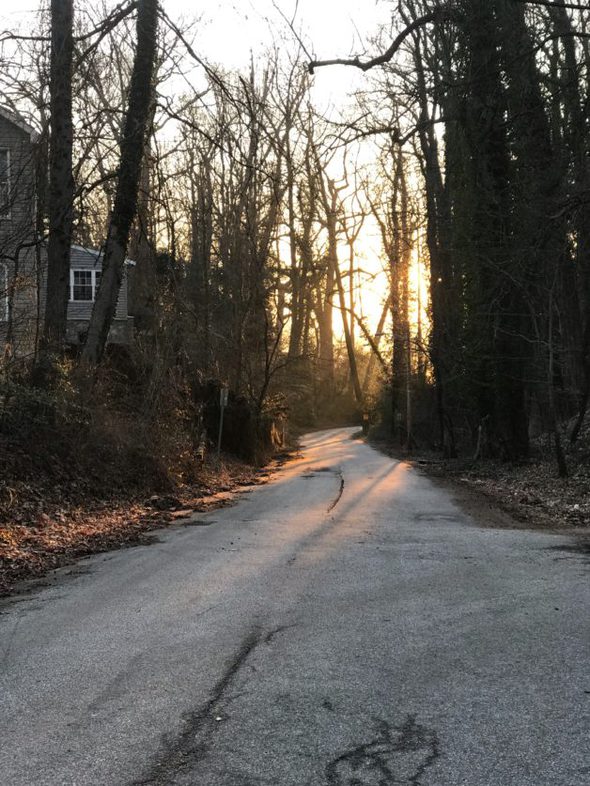 Seriously, is there anything more glorious than sunny mornings? I love them so much!
that Lisey gets to start with a female teacher today
So far, all of her teachers at aviation mechanic school have been men. And most of her classmates are male as well.
But today, she starts a nice long unit with a female teacher. Lisey has already met her and she is a fan; it will be fun to learn from another woman in such a male-dominated industry.
that there's a break before any more estimated tax payments are due
Between January and April, there's a little breather from estimated tax payments. So, I am enjoying this happy sweet spot!
for peanut butter sandwiches. And grilled cheese sandwiches.
I have been eating a lot of these two types of sandwiches lately, and my goodness, I love them. So simple, but so delicious.
Sandwiches are supreme. And I will die on that hill.
(If you'd like to read an unrelated rant I wrote on the topic of sandwiches and gender roles, click here.)
that I am not allergic to peanut butter, bread, or cheese
That would seriously limit my sandwich options. Especially if bread was off the table. 😉
for cat snuggles last night
Zoe was my cat shift volunteer partner, and we had a fun time snuggling the cats.
This gray guy was our favorite.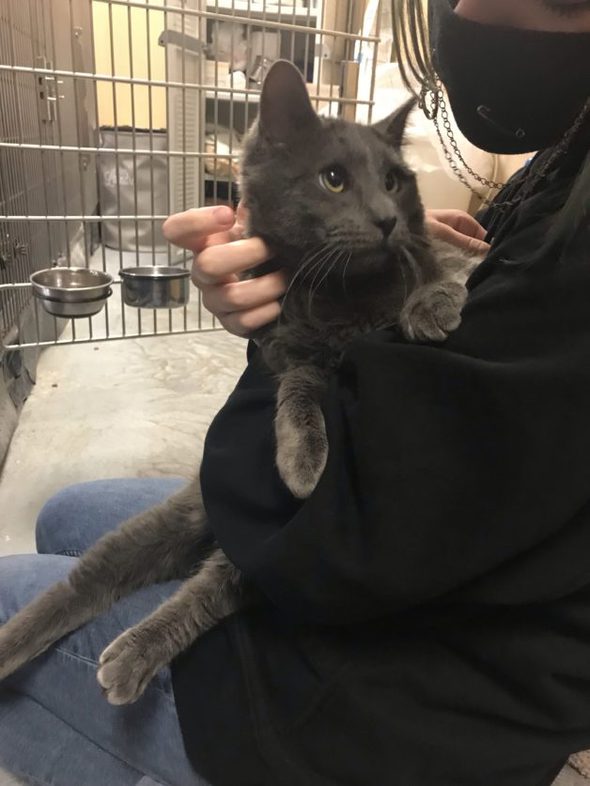 I'm not sure what happened, but he had to have his tail amputated, and his fur is still growing back after his surgery.
He has such a cute personality, though! We think he will get himself adopted pretty promptly. And once his fur grows back, he will look pretty regular…just with no tail. 🙂
What are you thankful for this week?