This will be a bit short because I have a mandatory meeting for new nursing students this morning!
This week, I am thankful:
for all of your kind encouragement
Man. You guys left so many lovely comments yesterday about my nursing school acceptance…you all are so wonderful.
It means a lot to me that you all are being so supportive of me, someone most of you have never even met in person!
Thank you, thank you for cheering me on. 🙂
for a stress-free drug test
I had to take a drug test this week for the nursing program, and I was thinking about how drug tests are entirely stress-free when you don't use any drugs. Heh.
Although, funny enough, the day I took my drug test, I was out for my usual early morning walk, and I had to walk right through a thick cloud of weed smoke that apparently someone had left right before I was there.
For a moment I felt worried that this might affect my drug test, but a quick Google search allayed my fears. Whew. Apparently, there's only a problem with false positives if you've been in an enclosed area for a while with people who are smoking.
And relatedly…
for the way public smoking rules have changed
I was feeling kind of annoyed about walking through the cloud of smoke, and that made me think about how, not so very long ago, it was legal to smoke indoors in places like restaurants.
I can remember going out to eat as a kid and hoping we wouldn't get seated too near the smoking section, and now it seems so wild to me that people just sat inside restaurants and smoked cigarettes!
As a non-smoker, I am thankful that so many more places do not allow smoking now. That feels way more equitable to me because we do all share the same air.
for cat snuggles
She almost always comes and sits on my lap when I'm at the table.
And last night while I was watching a show with Zoe, she snuggled into my lap and fell asleep.
I know some cats are very stand-off-ish but there is no doubt that my cat likes to snuggle!
for coffee
It's a lovely morning delight, with cream and sugar. 🙂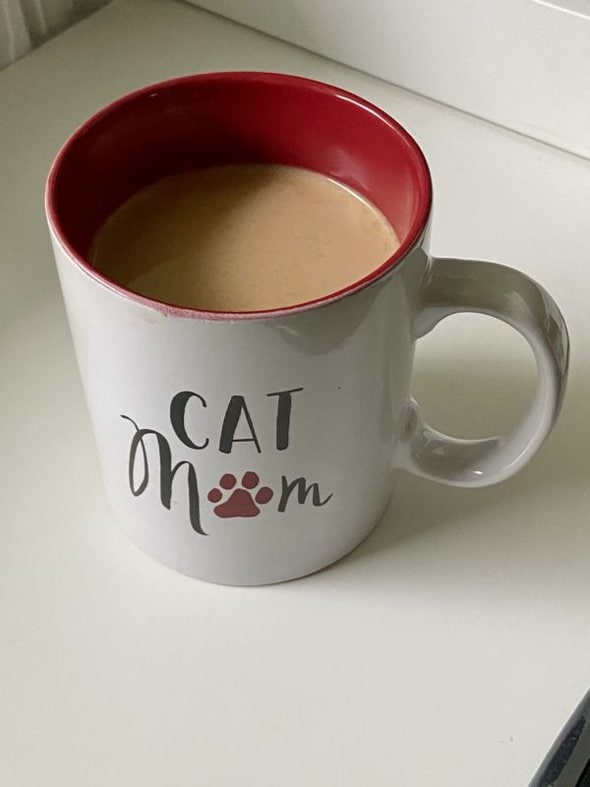 for the improvements in women's rights
My girls and I were talking this week about how, a mere five years before I was born, women could not get a mortgage without a man co-signing.
That is SO wild to me to think about. I take it for granted that I can have my own bank account and my own business and that one day, I will have a mortgage in my name as well.
Also, as I have navigated this whole leaving-my-marriage thing, I have frequently thought about how impossible this would have been in the past. I have so much more freedom and so many more choices than my female forebears.
I don't think we've completely arrived when it comes to equality, but goodness, it's definitely better than it's ever been before.
________________
Alrighty…I gotta head out to my meeting! Which reminds me: I'm so thankful for this opportunity! I get to go learn a pile of practical skills, and then I can use them to help people.
I'm so, so grateful! 🙂
What are you thankful for this week?