This week, I am thankful:
that I took biology only one semester ago
This first part of Anatomy and Physiology feels kind of like a whole semester smushed into a two-week period. It hasn't even been two weeks yet and poof! we are already covering DNA replication, mitosis, meiosis, and a whole bunch of other stuff that took a whole semester to get to in biology.
I am not drowning, but if I hadn't taken biology so recently, I might feel rather underwater at this point.
that I have a physical textbook now
I ordered a used copy of the previous edition, just to have a paper version of the e-text that automatically comes with this class.
apparently this one used to be a rental book!
Last semester, I kept wishing I had a physical book. So this semester, I have made my own wish come true.
that my professor is a helpful teacher
My biology professor was the sort that literally just read the PowerPoint slide decks out loud in class, and that was it. I was mainly on my own, and while I did fine in the class, it's a little annoying to pay for a class where you basically are teaching yourself.
But my current professor is so much better! She explains things and gives examples and shares mnemonic devices, so I feel like I am actually getting something out of lectures now.
So, yay!
for some beautiful weather days this week
We've had a couple of days that make me believe fall is lurking around the corner.
It has been super delightful to feel some less-humid air and to open the windows!
And even when a hotter day is mixed in, it hasn't been as oppressively hot as it was earlier in the summer.
for the mushrooms I've seen this week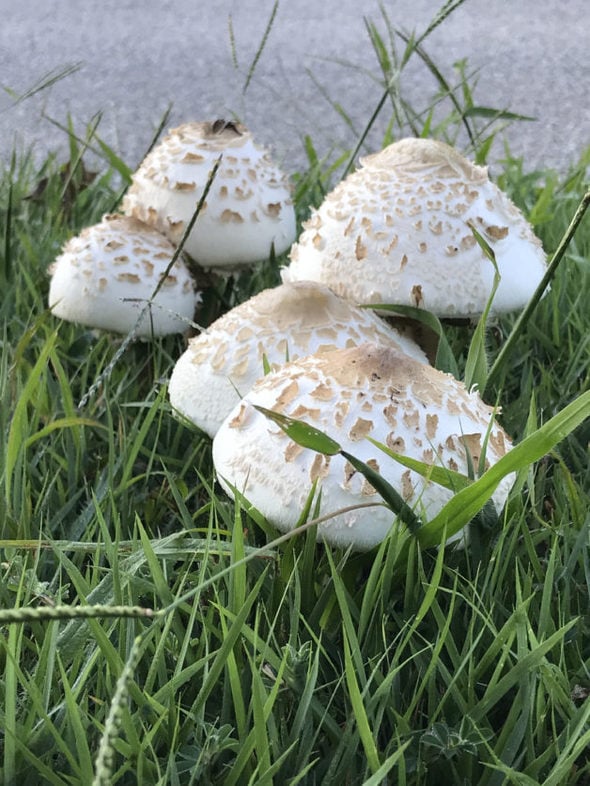 Sonia loves mushrooms, so I took pictures of these for her when I was out for a walk.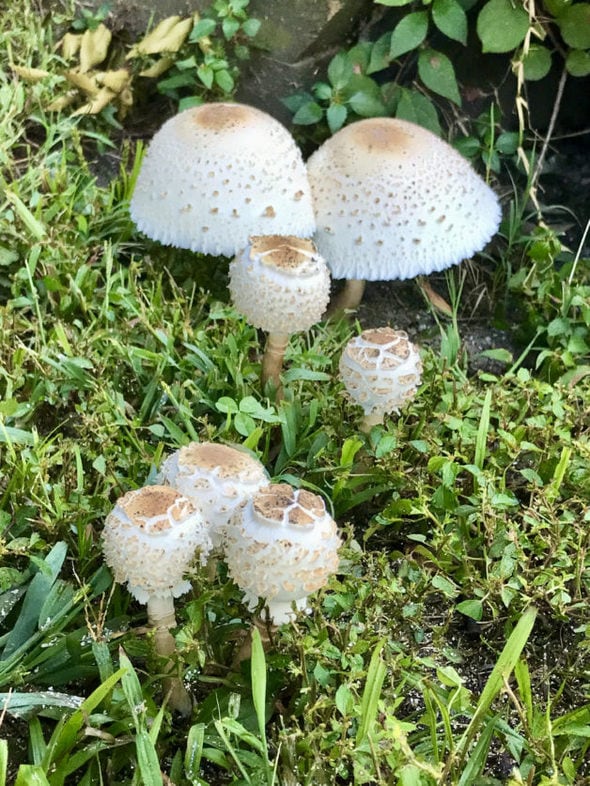 I'm not as into mushrooms as Sonia is, but I do think wild mushrooms are fun to look at. I think the ones in the small round stage look like perfectly toasted marshmallows.
for my window
Y'all, I am still tickled pink that my desk is now by a window. Every day, I feel a fresh wave of joy!
And even on a cloudy day like today, there's still lots of light.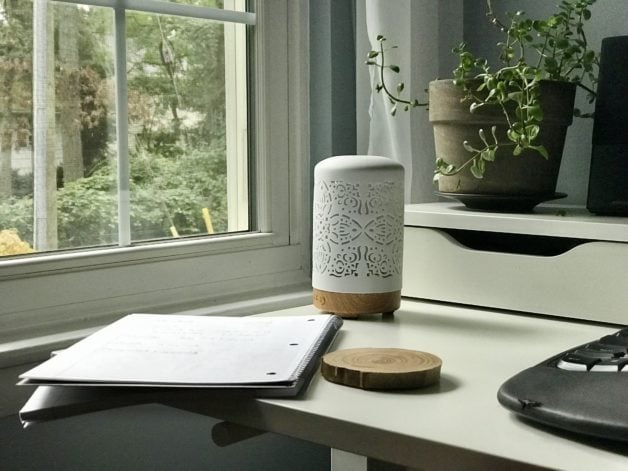 that I have nothing scheduled today
Tuesday and Wednesday had a lot of scheduled stuff, so I am extra thankful that I have nowhere I need to be today.
(This is not the same as having nothing to do today; I have plenty to do!)
for kittens
Almost every week lately, there have been kittens to take care of at the rescue and they're just so darn cute.
The great thing about being a volunteer is that it's like getting a permanent ticket to kitten-land. If you actually adopt a kitten, the kitten will grow up super fast.
But if you are a volunteer, you get to snuggle kittens all the time!
(Remember this little gray kitten? I think she is the most adorable kitten I have seen in my entire life.)
that my neighborhood is so walking-friendly
Sometimes when I notice houses that are on main roads, I am reminded to be thankful that I can just walk right out my front door and immediately have access to miles of walkable neighborhood roads. It's handy that we don't need to drive to a park in order to go for a safe walk.
What are you thankful for this week?