This week, I am thankful:
for a little bit of frost
Yes, I'm excited for spring! But I can still appreciate a good frosty morning too.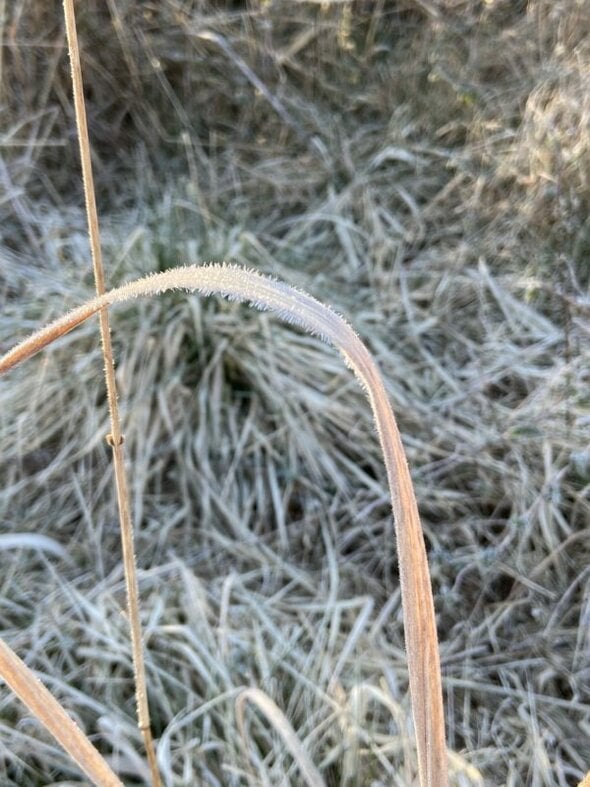 And that's especially true if the frosty morning comes with generous sunshine.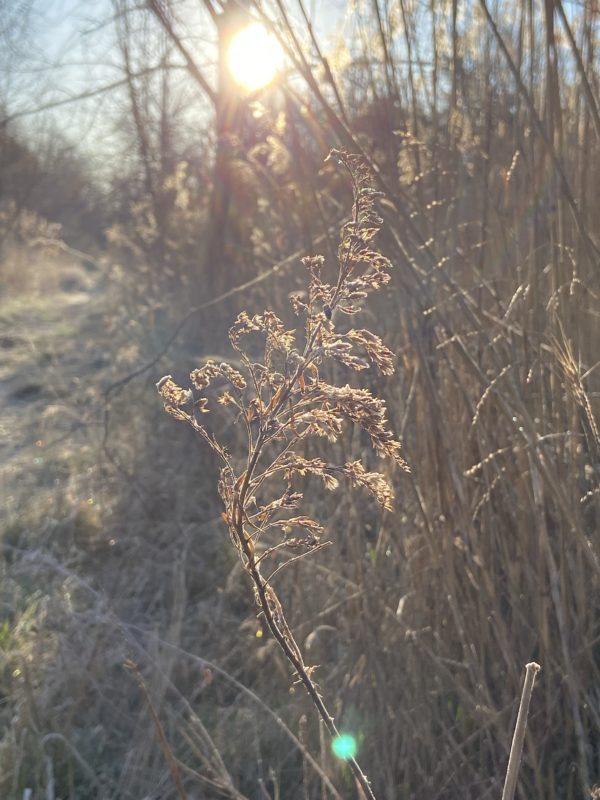 that I'm not sick
If I believed in jinxing, I'd be biting my tongue right now, because this is basically the first week since the end of January that I have been entirely free of sickness.
And it is an AMAZING feeling. Yay!!
Maybe I'm gonna be ok now, and my immune system will have lots of time to recuperate before fall rolls around.
for the jellyfish I saw this week
On Monday I went for a walk on a trail by the water, and when I walked down to the water, I noticed that there were tons of little orange jellyfish by the rocks!
I love to look at jellyfish, so I sat there in the sun by the shore for quite a while, watching the jellyfish sway in the waves.
Sometimes, when I see such lovely things in nature, I feel this welling up of happy gratefulness in my chest, and it almost brings me to tears. Some things just seem impossibly beautiful, and I feel so thankful to be able to see them.
for trails by the water
I often think about how wonderful it is when there are ways for the public to access waterfront, whether it's rivers, bays, or oceans.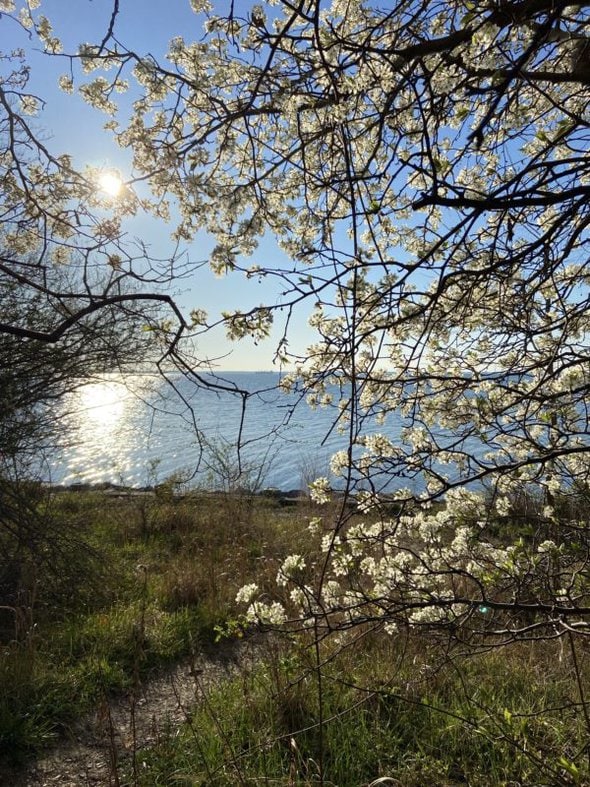 Most of us can't afford to live on the water (myself included!) so I really appreciate having a trail to walk on by the water.
for the shared knowledge of books with my girls
On one of my recent walks, I took a video of a deer that was doing a snooty-looking strut across the path, and when I sent it to my girls, we all agreed that we would find this deer super annoying if we tried to be friends with her.
She reminded us of a Jane Austen character (Caroline Bingley) who was walking around the room to show off her figure, and I thought about how fun it is that my girls and I can make references to books we've read, and we all get it.
And it's not just classic literature; sometimes we make references to a Sandra Boynton book or a Richard Scarry book, and we all immediately understand each other.
for a cute cat Lisey shared with me
Someone on Instagram rescued a little tuxedo cat with dwarfism and oh, she has the cutest little face.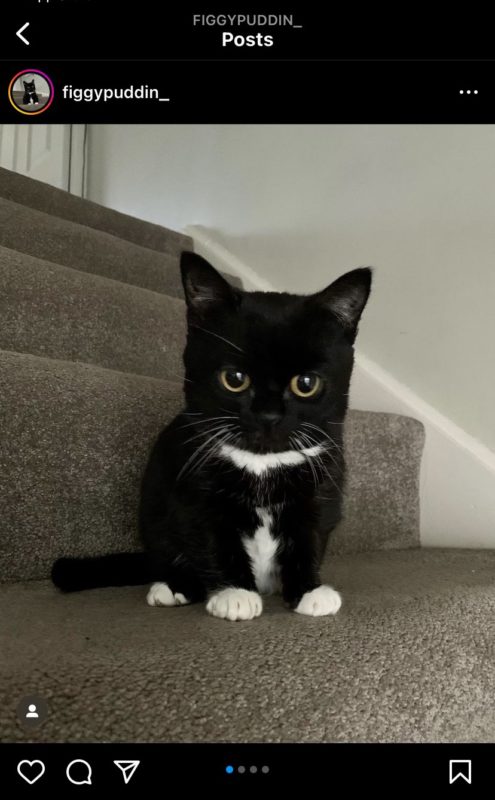 Unfortunately, she suffers from a lot of health problems due to her dwarfism, but her owners are doing their best to give her the happiest life possible.
It's a lot of extra work to care for a cat with a disability, and I love that this cat's owners are doing their best to help her.
And also I have a soft spot for her because she is a tuxedo. 😉
for a warm and sunny day yesterday
Temperatures were in the upper 60s, and the afternoon was very sunny. Perfect!
for my carport outlet
I used the sunny weather to vacuum my car, a process made easier by my new carport outlet.
And ooh, my van is so nice and clean inside now! It hadn't been vacuumed in….at least a year. Ahahahaha.
What are you thankful for this week?