A reader recently send me Jason Mraz's "Look for the Good" song, and since that's one of my life themes, I gave it a listen.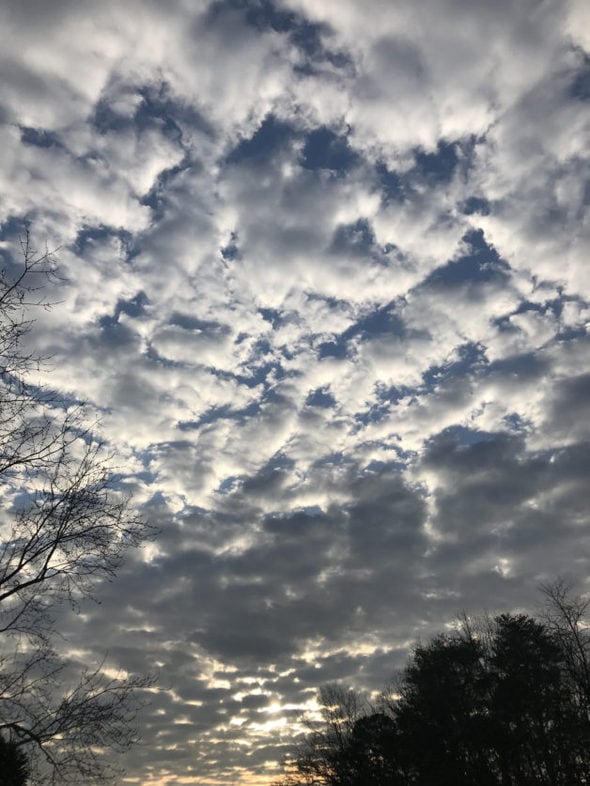 One of the lyrics says, "If there's a silver lining, you still have to find it", and I like that point. Silver linings aren't always obvious; you often have to do some hunting to find them.
And maybe that's where we get tripped up sometimes; we think the silver linings will jump right out at us. Nope; it's totally normal for it to require work.
But the good news I repeatedly stress is: the more you hunt for silver linings, the better you get at it! Your brain gets more proficient at what it repeatedly does, so you might as well train it to get good at silver-lining-hunting. 🙂
And on that note, this week I'm thankful:
that I can stay in school
Despite the fact that I will be doing life on my own in the future, I will still be able to stay in school.
I have money set aside for nursing school (I started saving for this quite a few years ago), and I will be able to support myself by blogging while I'm in school.
So, I do not have to set aside my dream of becoming an R.N., and I'm so thankful for that.
that my developmental psych class does not look like it will be hard
I'm taking chemistry, microbiology, and developmental psych this semester.
The chemistry and microbiology are not going to be terribly easy, so I am very, very thankful that at least the developmental psych workload seems manageable.
Prior to this, I've only taken science classes, and I gotta say, a non-science class feels so much easier! Whew.
that Zoe likes both of her classes
She's doing dual enrollment during her last year of high school, so she and I are both at college together. 😉 So far, she likes both of her professors, and I'm so happy about that.
A good professor makes a world of difference.
that Lisey's return to school is going well
She really likes living here with Zoe and me (ok, the cat is a big draw as well!), so she's opting to stay here and do the long commute to school every day.
If she gets weary of the drive, she can always move back in with my aunt and uncle, but for now, this is what she wants to do.
So far, it's going well, and her classmates are so happy to have her back.
for a little break in the heat and humidity
I am so thrilled to feel some crisp air! The heat and humidity will be back in a few days (boo!), but a little respite is awesome.
And regardless, I know there's only about one more month of humidity to deal with; October usually brings some nice dry air.
that my piano is now tuned
It had fallen out of tune after being moved/adjusting to the air in a different home, but my tuner finally was able to make it out here yesterday.
I'm delighted that it's back to sounding lovely again.
And I am endlessly grateful to have my piano here with me!
that I was able to rent a home, not an apartment
If I'd rented an apartment, I'd probably have a lot less space, and I don't even know if I'd have been able to fit my piano.
Plus, I'd feel a little bad about playing the piano in an apartment building; I know the sound would carry to neighboring apartments, and that might be annoying for other residents.
And since I have a house, I've got outdoor space to work on projects. Painting furniture would be much harder in an apartment.
that the other rentals didn't work out
When I was walking the other day, I went past a townhouse I'd tried to rent. I didn't get that one (someone submitted an application an hour before I did!), but looking back now, I am so thankful I didn't get it.
The townhouse was fine, but my current home has a lot more space inside and outside, and it is way more conducive to having Lisey here with us.
(at the time I was house hunting, I wasn't sure she was going to move back here!)
When I look back at all the other rentals I tried to get, I can see reasons that each of them was not as good as this one.
So in retrospect, I am very thankful!
What are you thankful for this week?