This week, I'm thankful:
that we got to go to the library like old times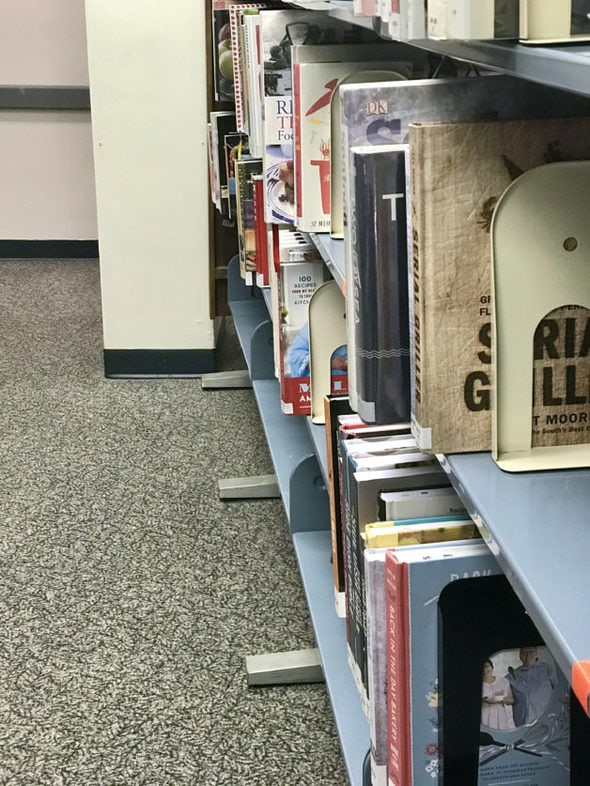 Sonia and Zoe and I stopped in at the library and actually browsed the shelves!
Yay for normal things that we used to take for granted, right?
that Sonia and Zoe are able to see friends
I keep thinking about the contrast between this year and last; I'm so happy they can see friends regularly now.
They have a couple of friends who are in a higher-risk category, but they're all getting shots now too, so all is well on the socializing front.
that Sonia likes her new job
She's just been doing training so far, but she's having fun and she's doing well on all the tests they've given her.
She says you can basically sum up the training as, "Be a nice person." Ha.
that Lisey is doing well at her lumberyard job
In male-dominated workplaces, Lisey often distinguishes herself by taking the initiative to clean and organize. For whatever reason, it seems like the guys either don't see the messes or don't care.
But Lisey sees them and she wants to clean them up and then the managers are always amazed.
And she really likes to fix things up, so when she saw that these safety lines were wearing thin at work, she asked if she could paint them.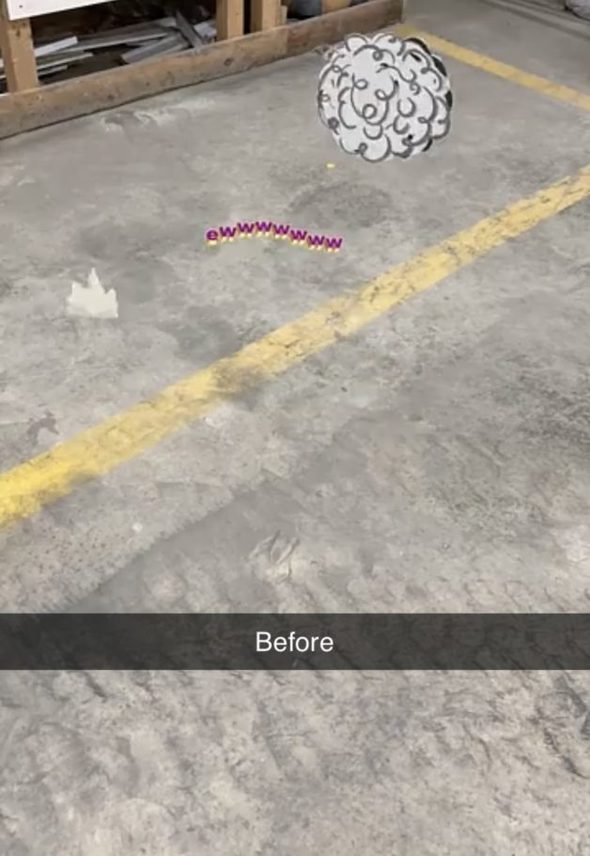 She sent me these before and after pictures and I was very impressed, especially considering that she had to do this with spray paint.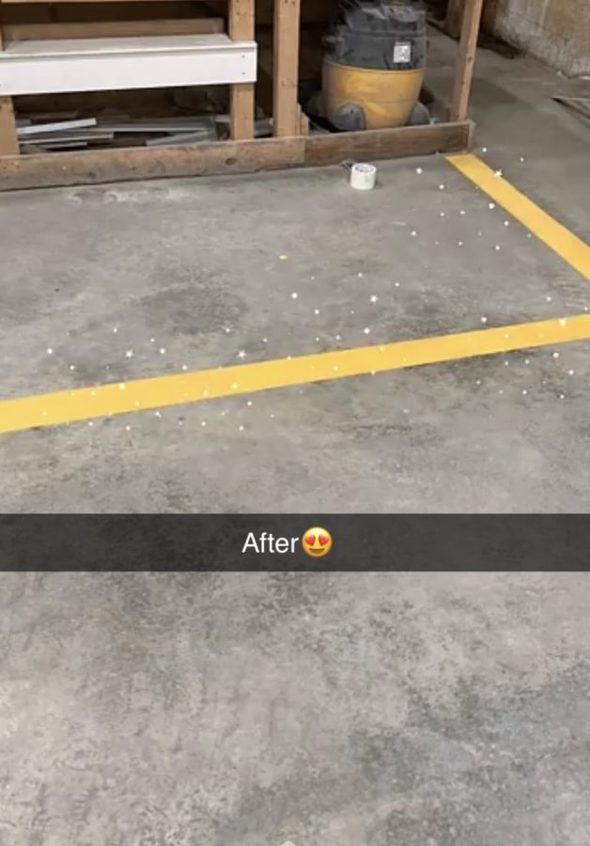 for air-conditioning
Do you notice that I have now switched from being thankful for the weather to being thankful for air-conditioning??
You can expect this to continue throughout the summer.
I figure you can always either be thankful for the weather, or thankful for whatever is protecting you from the weather!
that my bridesmaid dress arrived
The company we ordered from is running pretty behind (probably due to the pandemic, like a bazillion other things right now), and I was starting to feel a little sweaty at the thought that it might not arrive in time.
But whew! I have it in hand.
that I have time to get my dress altered
My body is exactly three different dress sizes, according to the measurement chart from the dress company. So, I knew my dress was not going to fit perfectly on arrival.
I ordered what I knew would fit my waist (a larger size), and I'll have the bodice altered to be smaller. It's always easier to alter something to be smaller rather than bigger.
I don't usually have a lot of body image struggles, but I gotta be honest: when I was measuring for this dress, I did have a fleeting thought that something is wrong with my proportions.
Like, how do my hip, waist, and bust measurements not overlap in any sizes??
Anyway. I'm going to just choose to be thankful that I have a fitting today for alterations.
that I found a pair of shoes that will work
When I'm shopping for formal shoes, I often get discouraged because I have a super high arch, thick ankles, and a very, very wide toe base.
You can imagine that this combo of features is particularly terrible for women's formal shoes, especially because so many of them have ankle straps designed for daintier ankles.
Anyway, I managed to find a pair of low-heeled shoes that I think are going to do the trick without killing my feet.
And I can be thankful for feet that are functional and healthy, even if they don't work well for formal footwear.
What are you thankful for this week?