This week, I am thankful:
for another birthday with Lisey
Since Lisey decided to live with me and commute to school for her last two semesters, this year has been an expected bonus year of having her around.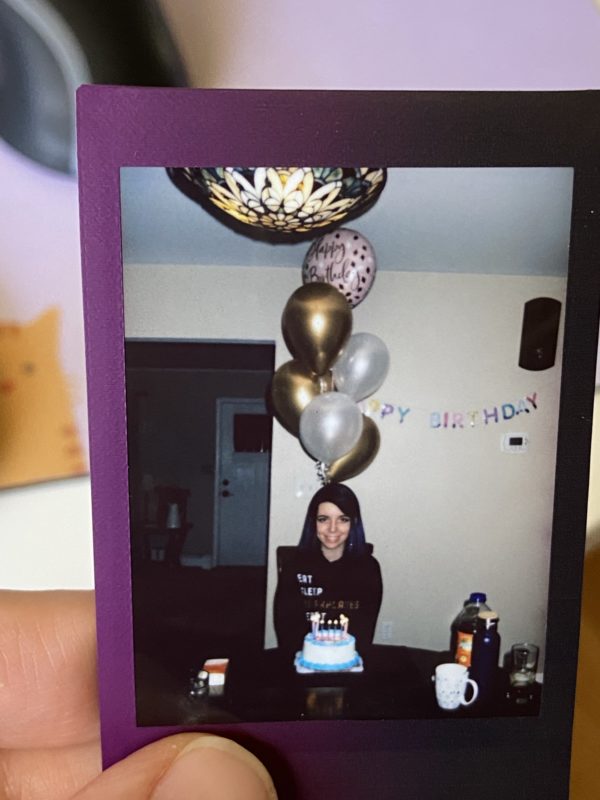 She graduates this spring, so this is probably the last year she will have a birthday at home, and it feels like a special gift because I thought that ship had already sailed!
(For the 2021-2022 school year, she lived with my aunt and uncle near her aviation mechanic school.)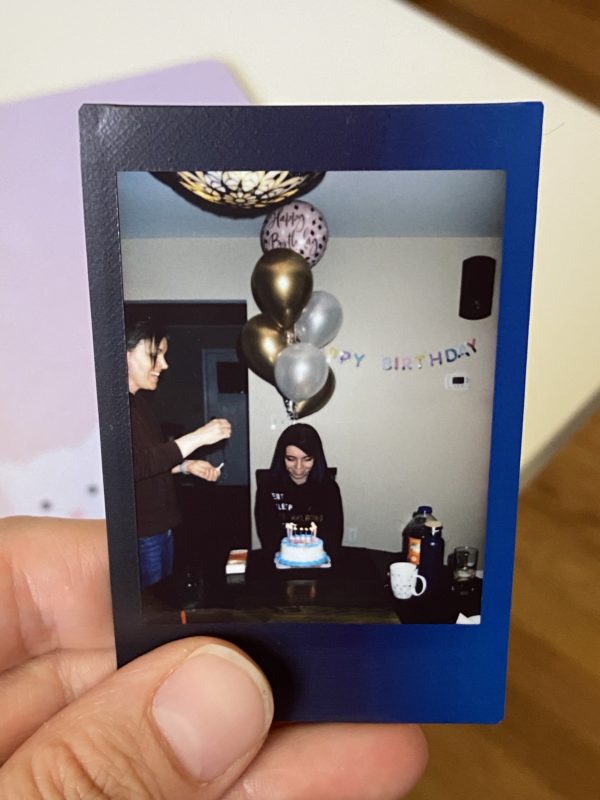 This reminds me a little of what I wrote in this post about wistfulness over kids growing up…the part about seeing the abundance and not the lack, and feeling rich in Lisey-time, not poor.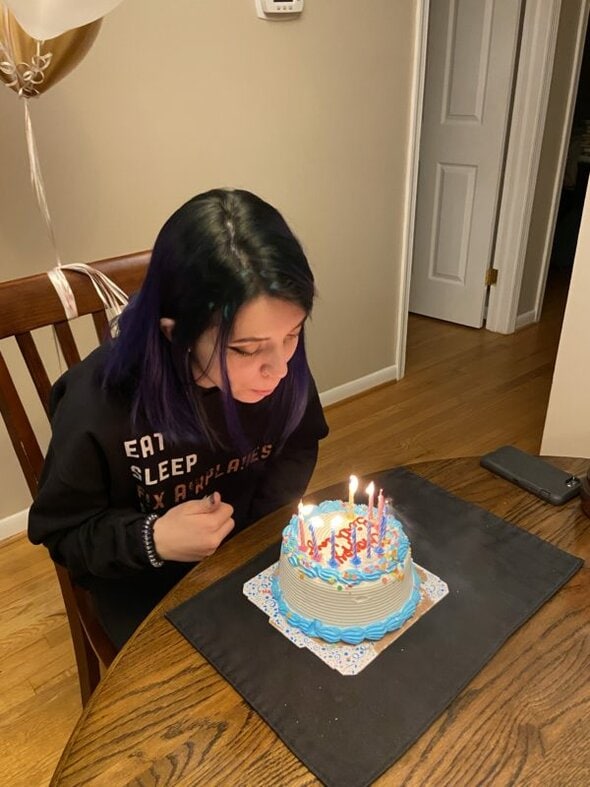 I got a whole extra year of having my girl here with me, and I am endlessly grateful for that.
that my toe is better
I had a corn or a callus (not sure which!) in between two of my toes and man, it was making walking uncomfortable.
So, I got a pack of those little medicated patches, and they took care of the problem. Yay!
Funny enough, when I used the first couple of patches, I didn't see that there is a little medicated circle that goes under the band-aid-ish patch. Soo, I was just sticking a band-aid on my toe at first.
Whoops.
This is the kind of thing that happens when you are always doing things fast. Sometimes you miss steps. 😉
for morning water droplets after overnight rain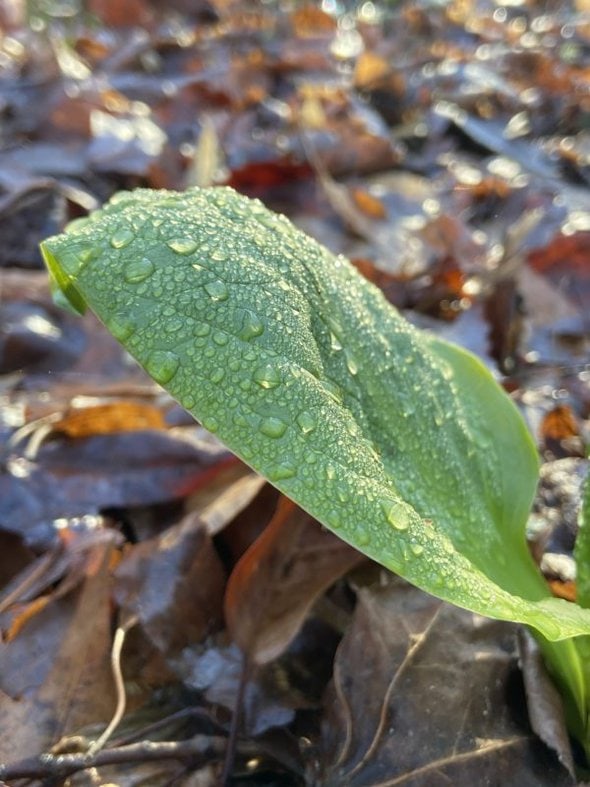 I really, really love going for walks after a rainstorm because the water droplets make everything so much more interesting and beautiful.
Isn't it just so amazing to see how the droplets cling to a vertical surface?
for the beauty of bare trees
Of course, I am excited about the arrival of spring leaves. You know I love me some green sights!
But the other night I pulled into my driveway, and when I got out and looked up at the moon between the bare branches, I thought about how beautiful that is too.

my little basil seedlings
I am always excited to see them pop up from the soil.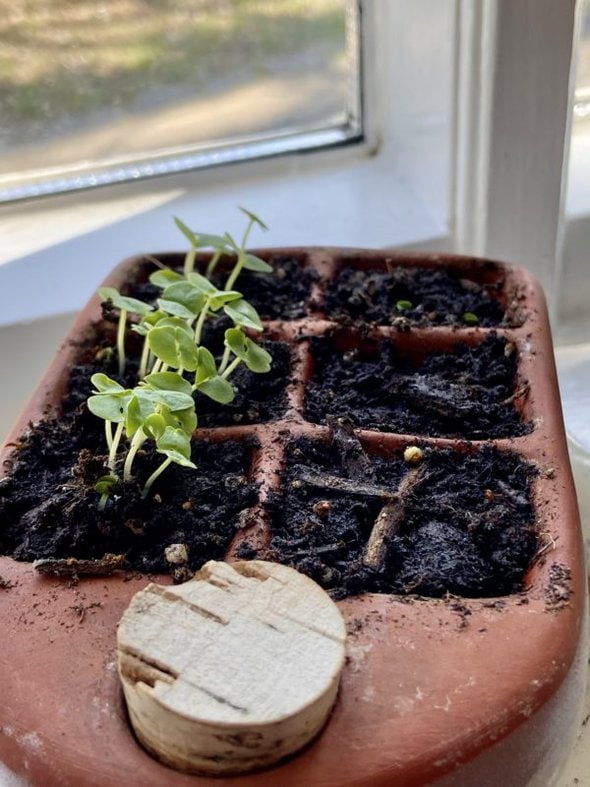 for the cat
You didn't think I was going to forget, did you??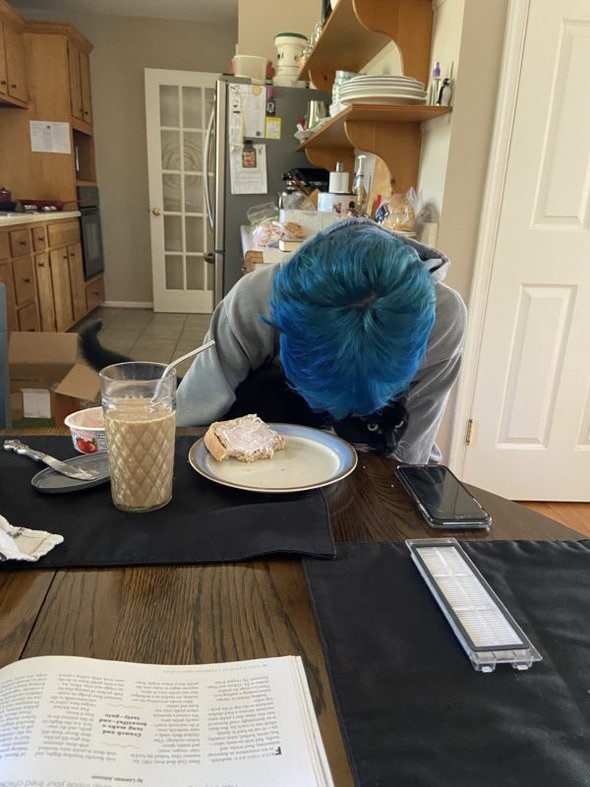 She's on the list every week. 😉
What are you thankful for this week?