Every summer I make a bucket list; a plan for how I want to spend my time before summer kicks the bucket. And every month I share an update to let you know how I'm doing at knocking things off my list.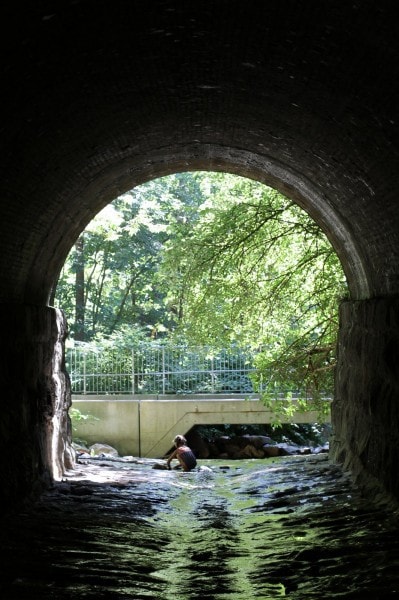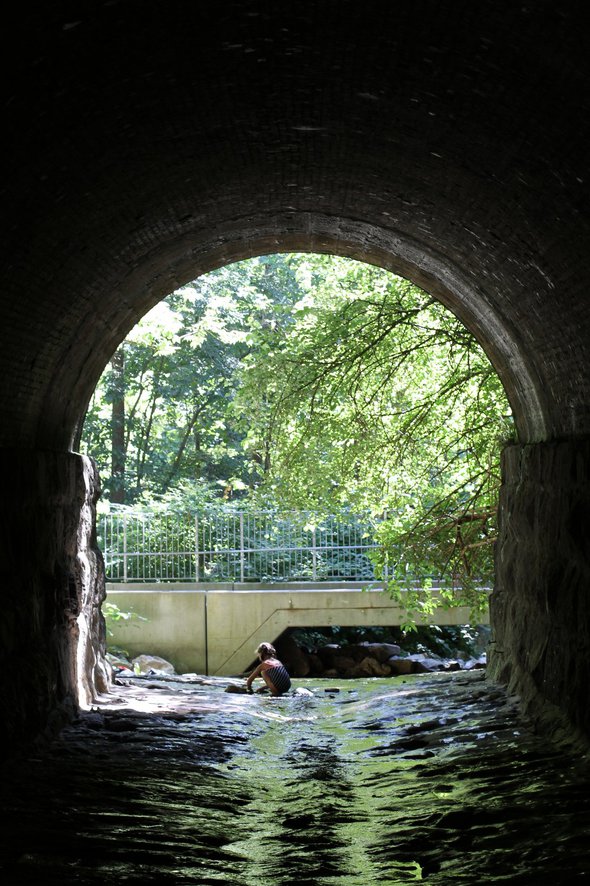 1. Declutter my house.
Decluttered so far:
-the linen closet
-the coat closet
-Sonia and Zoe's room
-our schoolbook bookshelf
And I've started on my office bookshelf and my office desk.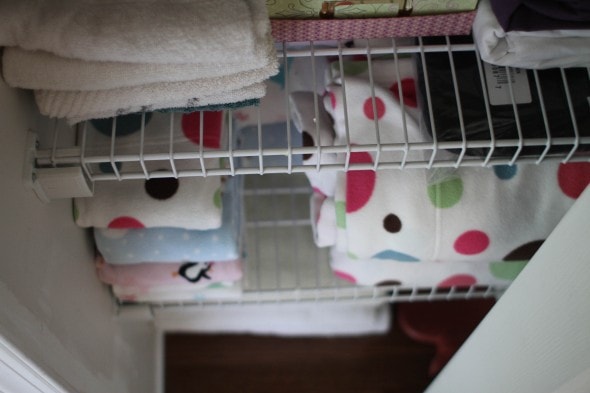 I feel like I'm being pretty ruthless (ALL THE THINGS MUST GO.), so hopefully that'll pay dividends in the long run.
2. Make a Travelwee photo book.
Nope.
3. Paint Sonia and Zoe's room.
Noo…but! We did do a big declutter of their room, which had to happen before painting (there was far too much stuff in the way!)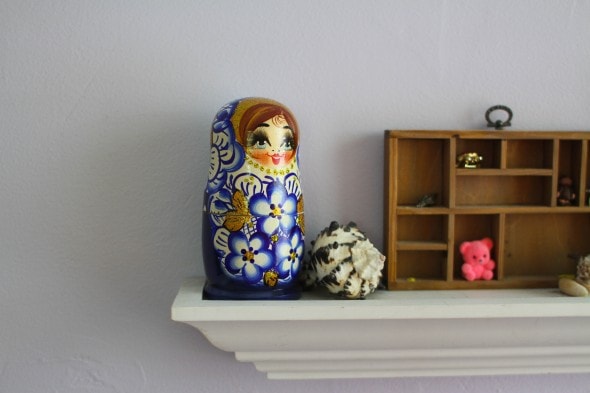 And Mr. FG did help them pick up some paint swatches. So, now we need to get a couple of sample jars to test on the walls.
(Summer usually brings painting projects for me. Last summer I painted Joshua's room and his craigslist bed, and the summer before, I did Lisey's room plus my kitchen cabinets.)
4. Teach my kids to cook meals.
I got a little bit of a late start on this but Lisey made pizza!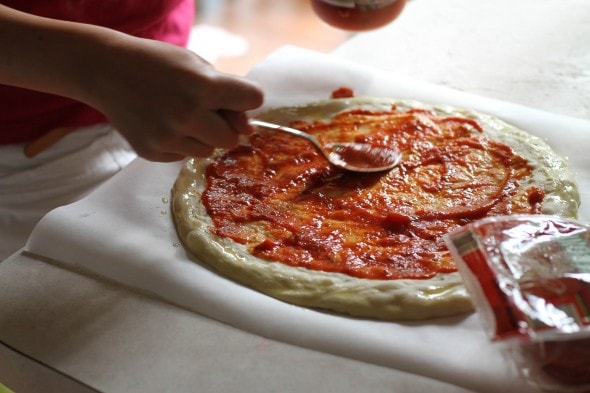 We'd planned on making thin crust, but didn't get that dough made in time. So we made regular pizza, using this recipe.
And the other three kids have all picked their meals to make during the next three weeks.
5. Say yes to swimming/water play twice a week.
We've met this every week so far!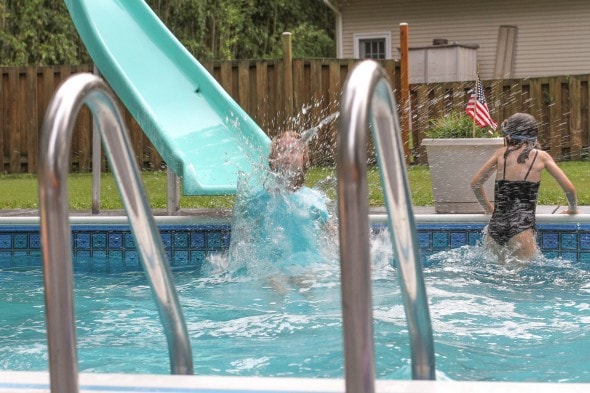 6. Eat outside.
Yup! We had baked oatmeal at the pier on morning.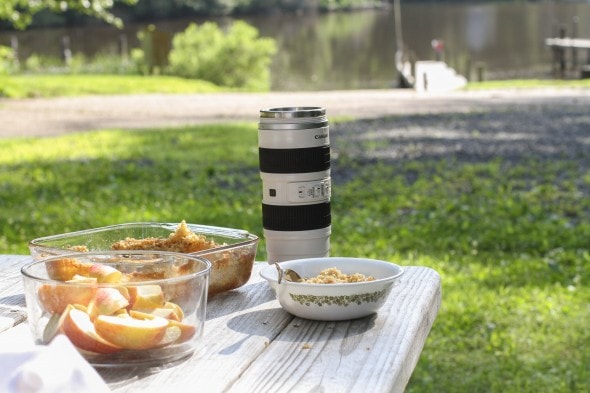 And we've had some picnic lunches at parks as well.
7. Grab small moments to do fun things.
This isn't super measurable, but I'm seeing progress here. I've gone out for short rollerblading excursions with Mr. FG and Sonia and Zoe, I've taken the kids on short trips to the closest pool, and last week, we went on a spontaneous short trip to a park with friends.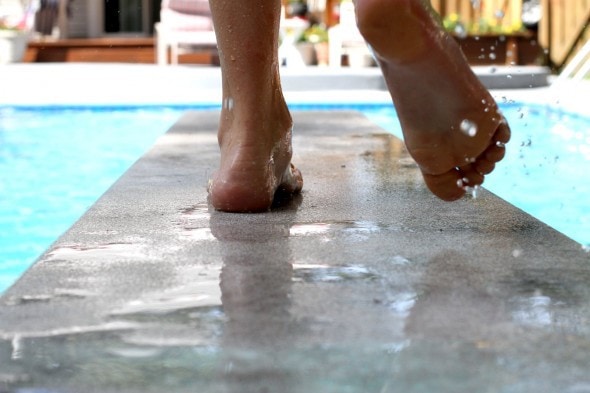 8. Initiate/say yes to playdates/sleepovers.
We haven't done tons of sleepovers yet, but we have had quite a few playdates and outings with friends.
9. Clean out our shed.
Yup! Still working on freecycling some more odds and ends, but I did manage to give away a LOT of stuff.
It was difficult to even walk one step in there before, and now there's so much more room to maneuver bikes and such.
10. Finish odds and ends left from the wood floor project.
Erm, nope. We discovered that the stain we were using on the railings/steps is too red, so now we have to resand and restain everything we did so far.
Womp, womp.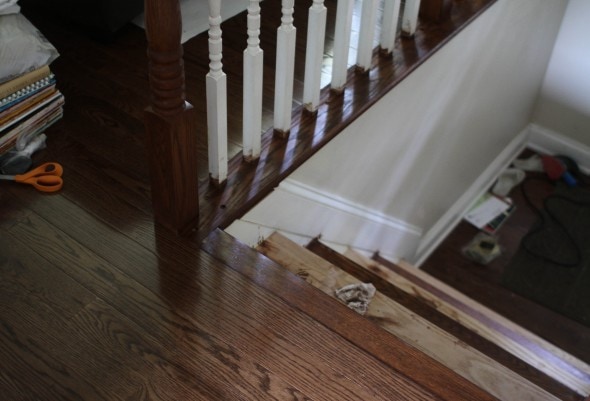 We haven't quite gotten ourselves psyched up for that yet.
11. Landscape the front borders.
Yes! My brother and I managed this in a day. I still need to mulch, and that'll hopefully happen next week (we're waiting on mulch delivery).
12. Go to the beach once.
Nope.
13. Plan for the next school year.
Nope.
14. Keep the library basket full.
Yep! Much reading has been going on.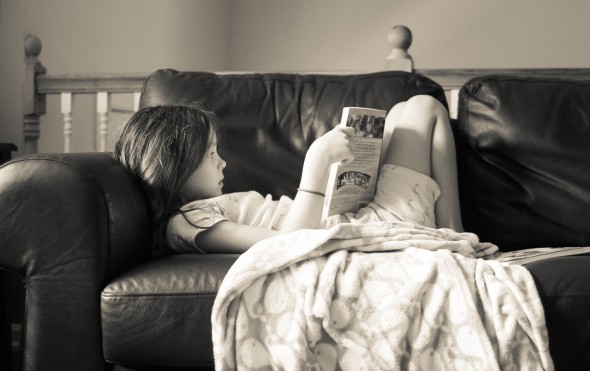 15. Teach my girls how to use the sewing machine.
Nope.
16. Redo chore lists.
Nope.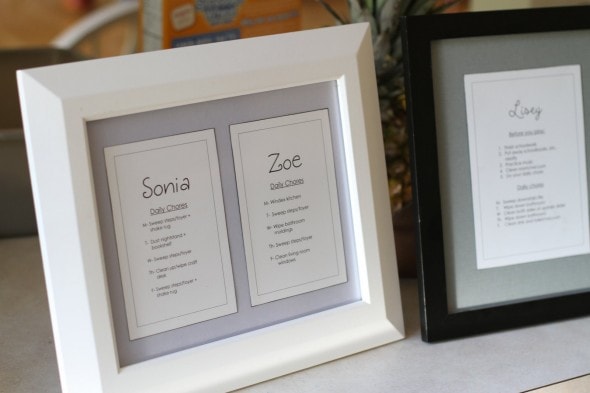 (I hang their chore lists on their walls.)
17. Go see a cheap movie once a month.
Yes! We went to a $1 Regal summer movie this week.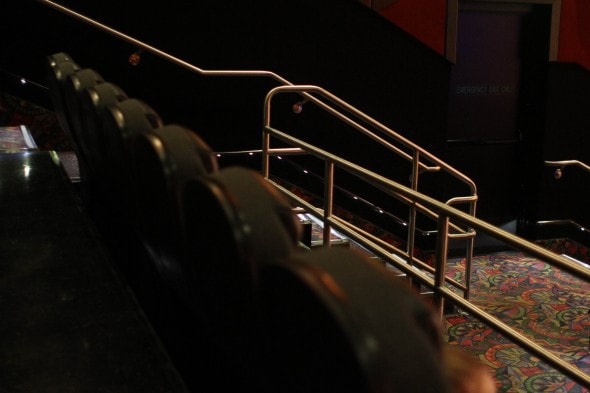 18. Write to my grandpa once a month.
Not yet. Whoops. I'm gonna write him a letter today, count it as my June letter, and write him another one in July.
_____________________
How's your summer going? Have you been spending your summer days in ways that are meaningful to you? Let me know in the comments.

_____________________
P.S. In case you like looking at bucket lists, here's my 2014 bucket list, my 2013 bucket list, and my 2012 bucket list.